10 ways to boost your hotel guest experience with upselling
Marieke Wisse •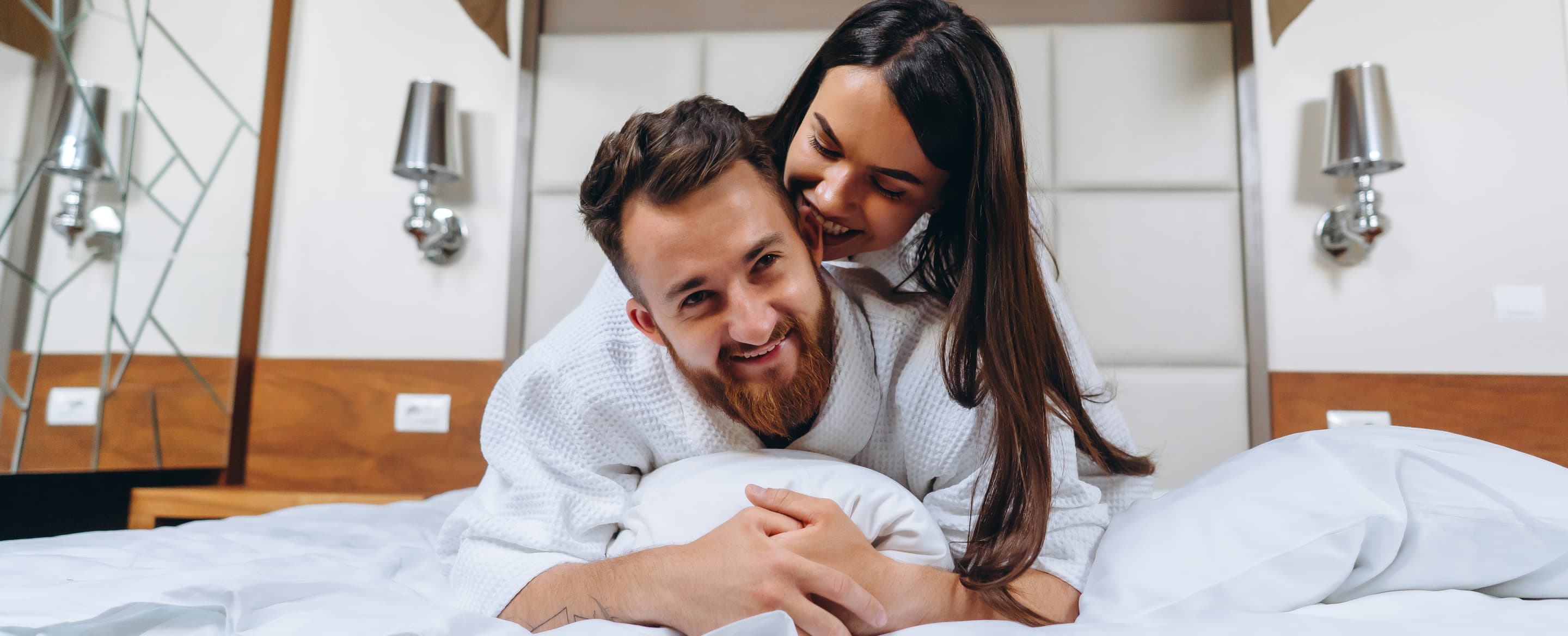 Today it's all about the experience. Whether they are shopping online, going out to eat or staying at a hotel, people want more than just a transaction. They want an experience they can remember and share – and if it will add that little bit of extra convenience to their day, even better!
Many hoteliers have understood this and are looking for ways to improve the guest experience at their property.
But if everybody is doing it, how can you stand out from the crowd and 'wow' your guests with something of value which your guests will enjoy? And is there a possibility of boosting your bottom line along the way?
All this might sound a bit complicated. The good news is, the answers to these questions are simple.

1. Bring your concierge online
An excellent way to offer service at the touch of a button is via a dedicated hotel app. It can be set up as simply or elaborately as you want and include information on internal offers and promotions as well as a chance to book them directly via the app. To provide your guests with a bonus and help them find their bearings in a new place more quickly, add destination information to your app. This could be tips on the best restaurants and bars, hidden spots to visit or general details about public transport or opening times of major attractions.
2. Offer guest-ready smartphones
While it has become easier and cheaper to buy a sim card while abroad, not all travelers want to go to this trouble, especially if they are only in town for a weekend. That's where guest-ready smartphones come into play. Equipped with a data plan and local calling credits, these gadgets can make a world of a difference by helping your guests find their way around, easily book tours and restaurants or learn about cool spots on the go. These phones can also be a good source of ancillary revenue for your hotel, should you choose to offer them as an upsell.
If your property does not include a full set of amenities in the room, this is a great way to provide an added convenience for guests and generate extra revenue. Say someone lost their vanity bag while traveling or left a few essentials at home. You can save the day by providing what they need in the form of a simple upsell. If you already have amenities in the room, why not offer an upgrade to a fancier brand for a small fee? Guests wanting to pamper themselves will love this idea!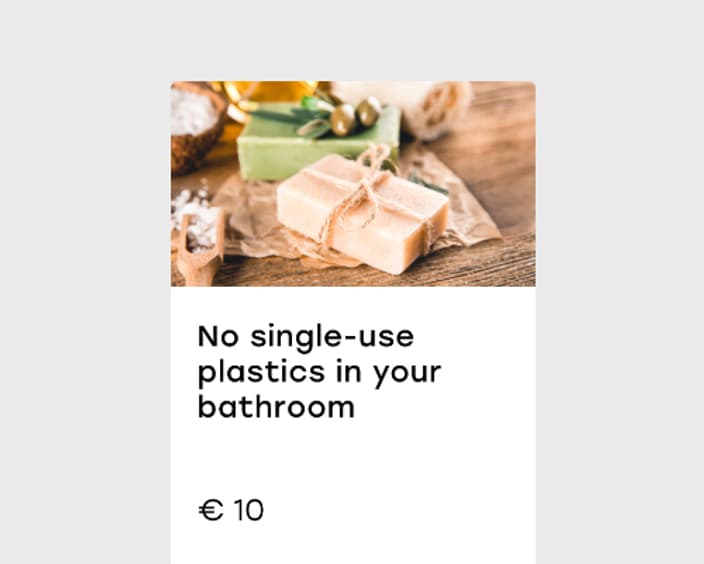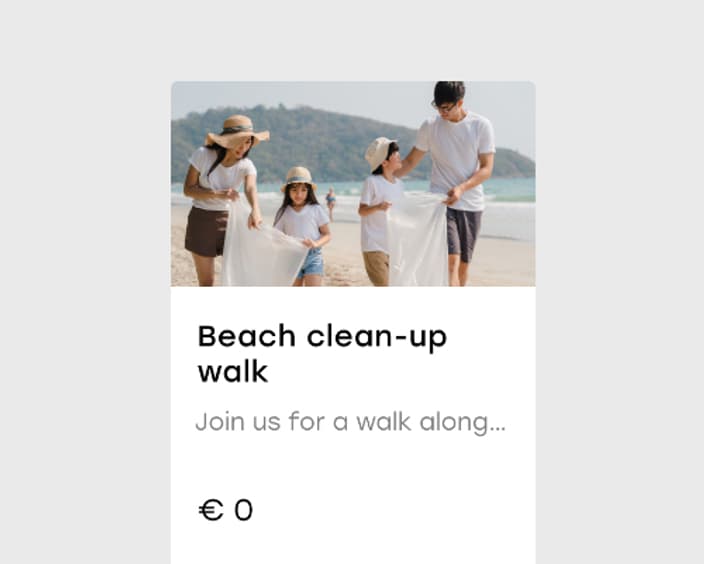 4. Engage guests in your green initiatives
Since many green initiatives happen behind the scenes and guests do not see them, why not show guests how you are helping to save the planet and make them a part of it? To take it a step further, you can even reward them for saving power, water and resources. One of Oaky's clients has done a brilliant job at this. They offer guests free at the bar if they opt for limited housekeeping during their stay. Now, who would not tell their friends about such an experience?

5. Offer convenience and flexibility
If a guest wants an early snack before their morning flight or they are sleeping in and still want their breakfast, you can make it happen. Instead of making them get their morning munch at the next sandwich shop, offer the chance to get their breakkie delivered to their room, beautifully packed and ready to go. This is convenient, time-saving, and can be offered as a cross-sell at a reasonable rate so guests feel like they are getting great value for money.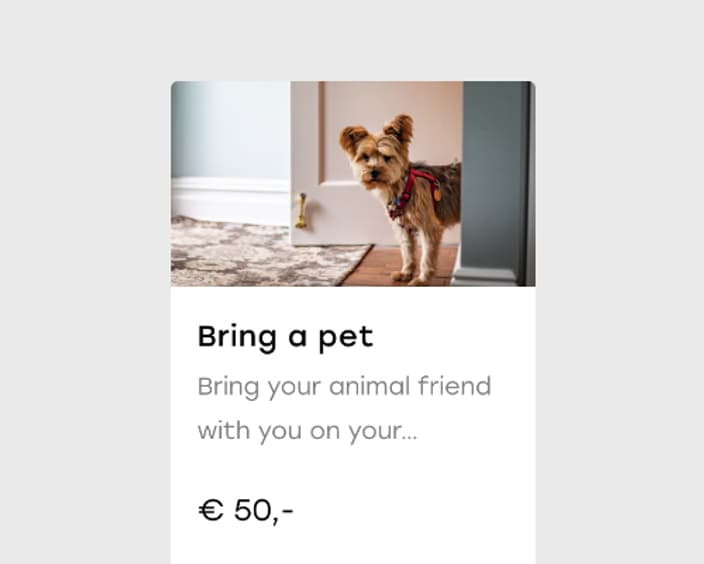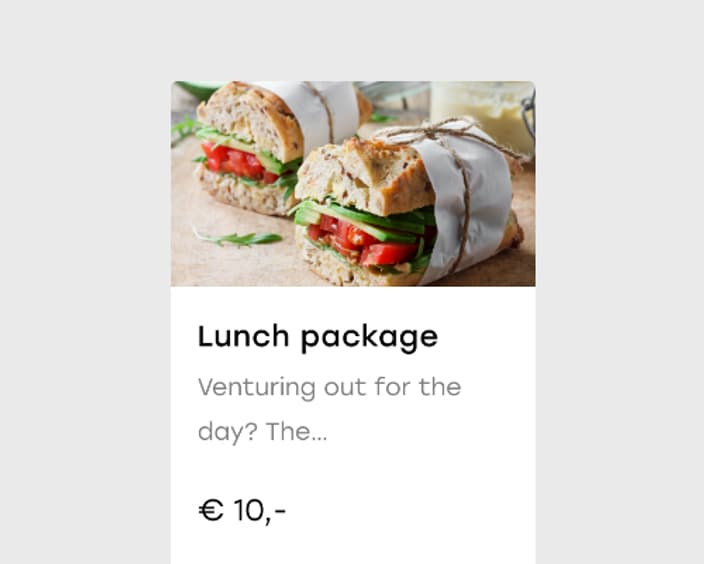 6. Openly welcome furry friends
Many hotels already do this, but guests often don't know about it in time. Avoid this issue and create, a fun, engaging offer where you let them know you will treat their four-legged family member as well as any other guest.
To make it more appealing, outline what exactly will be in store for them. This lest you show you are offering great value for money and a cherished time with their much-loved pet on top of that.

No, this is not where we tell you to advertise your add-on services on social media. Of course, you can do that, but here's another way to use social media to show your guests a good time, bring them value and boost ancillary revenue.
Today's travelers want to see unique spots, not just for their own sake, but to share them on social media. Get ahead of the game and help your guests find the coolest spots for good photos and fun experiences they can share with their audience.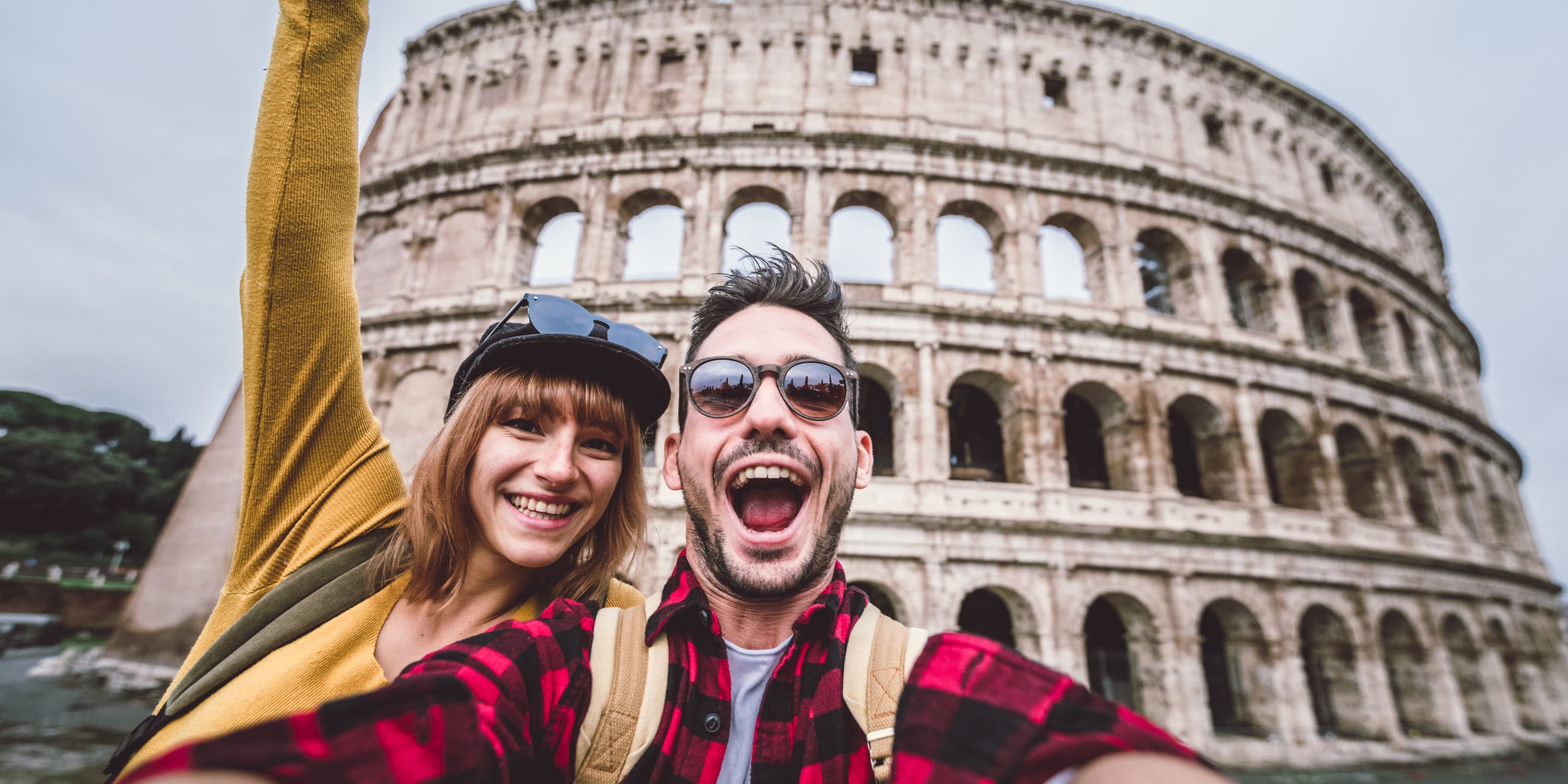 8. Offer local experiences
Many of today's travelers want more than cookie-cutter tours and visits to busy tourist spots, especially millennials. Enter the local guide who can take them to spots usually only locals know. You can offer this as part of your hotel app, in-room information or even partner with local guides who specialize in off-the-beaten-path tours and activities. It's time to create unforgettable experiences guests will cherish and are happy to tell their friends about.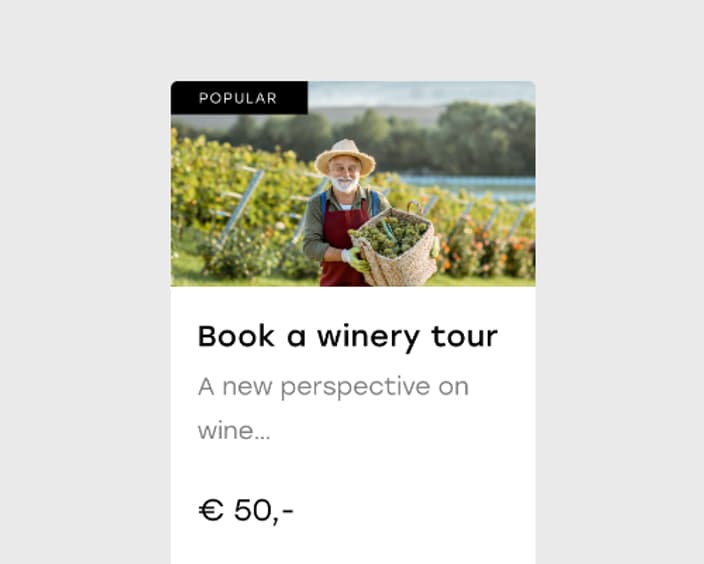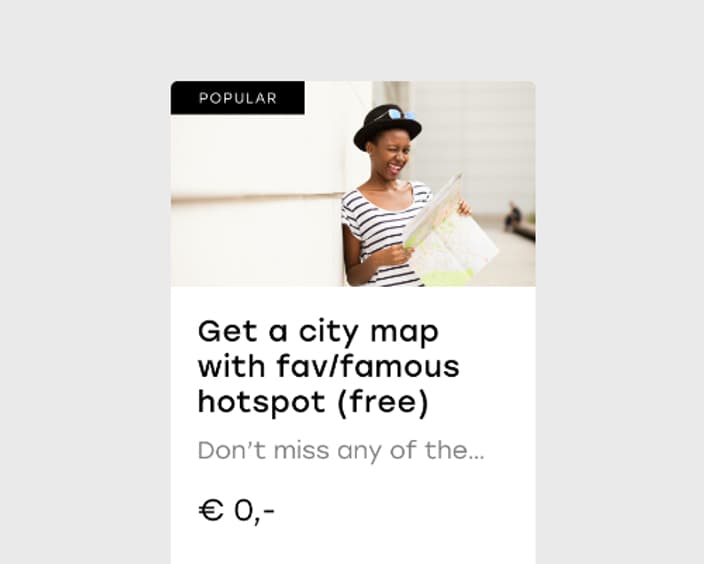 9. Make it all about your guests
To make guests feel wanted and appreciated, reach out to them and engage before they arrive. Take time to learn about special requests and requirements they have to make their stay amazing. One simple e-mail can be enough to make a huge difference!Go to the next level by making everything about a stay with you fully customizable. One size does not fit all, so why not offer personalized add-ons which will make guests enjoy their time with you even more?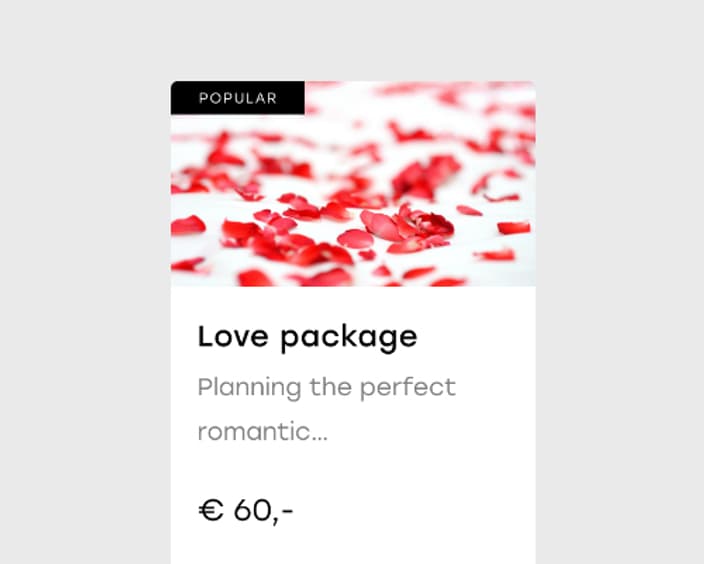 10. Offer the latest in tech
More new technology for the hotel room is being developed than ever before and new gadgets and solutions seem to appear daily. Of course, not all of them are necessary but some could make your guests' lives a lot easier and their stays more fun. How about smart room keys or in-room tablets with chat apps to facilitate communication between guests and staff? Which ones can you think of that would work for your audience?
There are so many fun ways to improve your guest experience, many of which can also boost your ancillary revenue! Seems like a lot of work? No need to implement everything at once. Pick one to start with and test. Then add the next, and the next… positive reviews will be rolling in in no time!