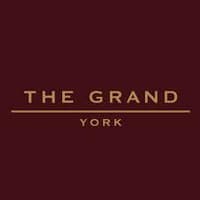 More room upgrades and a lift in ADR: The Grand, York's results with Oaky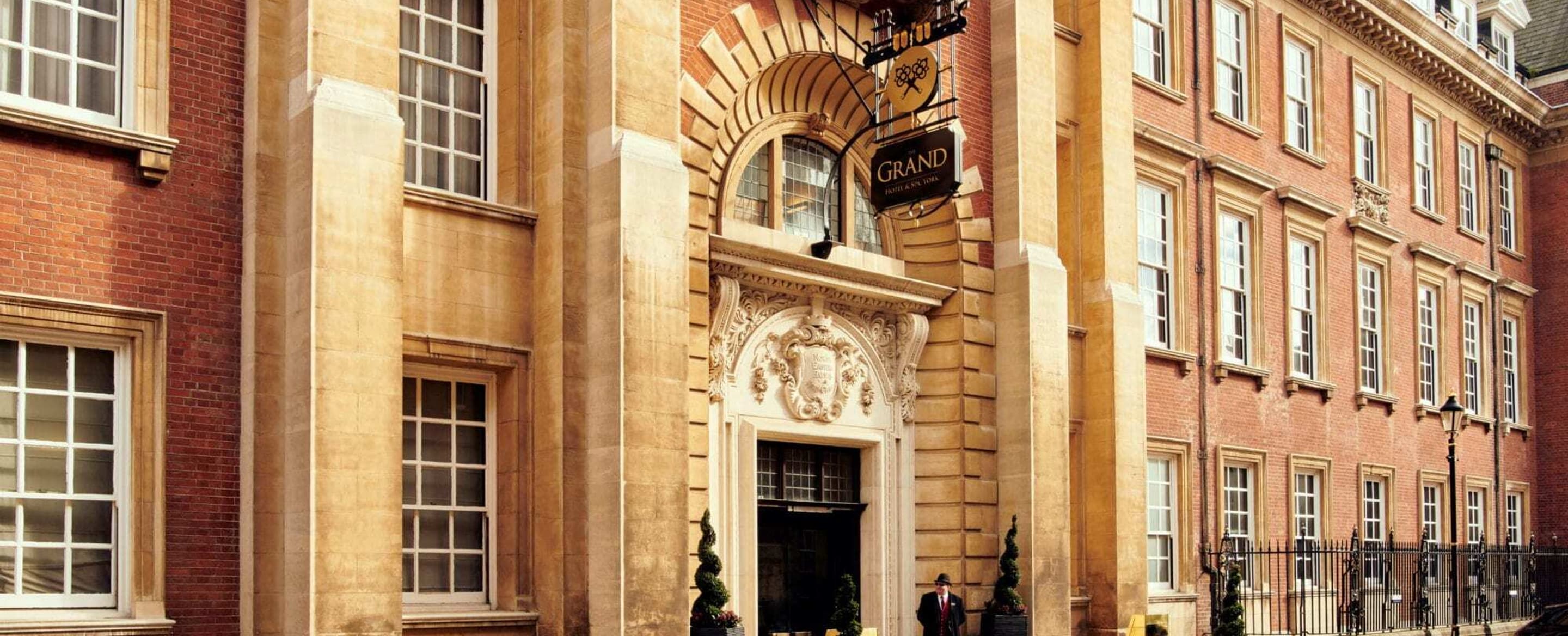 In early 2021, The Grand's team began using Oaky to automate upselling and cross-selling. Especially in times of understaffing, this has been both a revenue driver and a time-saver.
Oaky enabled The Grand, York to scale and streamline the upselling process, create new ways to delight guests and drive ancillary revenue. This makes it easier and faster for them to promote higher room categories and service add-ons. It also takes this task off the front office team's to-do list and leaves them more time to engage with guests or handle other tasks.

Making upselling rooms effortless with Oaky
Paid upgrades have been in high demand at The Grand, York. In October 2021 alone, 105 guests booked a paid upgrade from the Classic to the Executive room via Oaky. This resulted in GBP 3,150 of added revenue and freed up the lower category rooms to be resold. The added room revenue also had a positive impact on the hotel's ADR.

"Upselling our guests before their arrival has benefits beyond the revenue we generate. It also allows our team to get the right room ready by the time travellers check in. When we upsold upon arrival, they often had to wait while staff prepped the new room, which was inconvenient for our guests. Now that problem is a thing of the past," says Lesley Phillips, Director of Revenue at The Grand, York.
Offering a wide range of ancillary services
Oaky has allowed The Grand, York to expand the variety of add-on services it offers. The platform's straightforward user interface made it easy to add, test and update deals according to seasonality and their performance. Top sellers include services such as a romantic welcome amenity, an in-room pampering kit, or children's goody bags. Depending on the month, this added an extra GBP 3,500-5,800 of incremental revenue. Such a broad offering and this level of revenue were not possible with the hotel's previous in-person upselling approach.
"Oaky's deal library inspired us to test a variety of deals, identify what our guests enjoy, and optimise our selection. Since we're still understaffed, we're focusing on easy-to-provide services which add a lot of value to our guests' stays. This approach has led to a healthy ROI in terms of both revenue and guest satisfaction"
Case report
How The Grand, York boosted paid room upgrades & ADR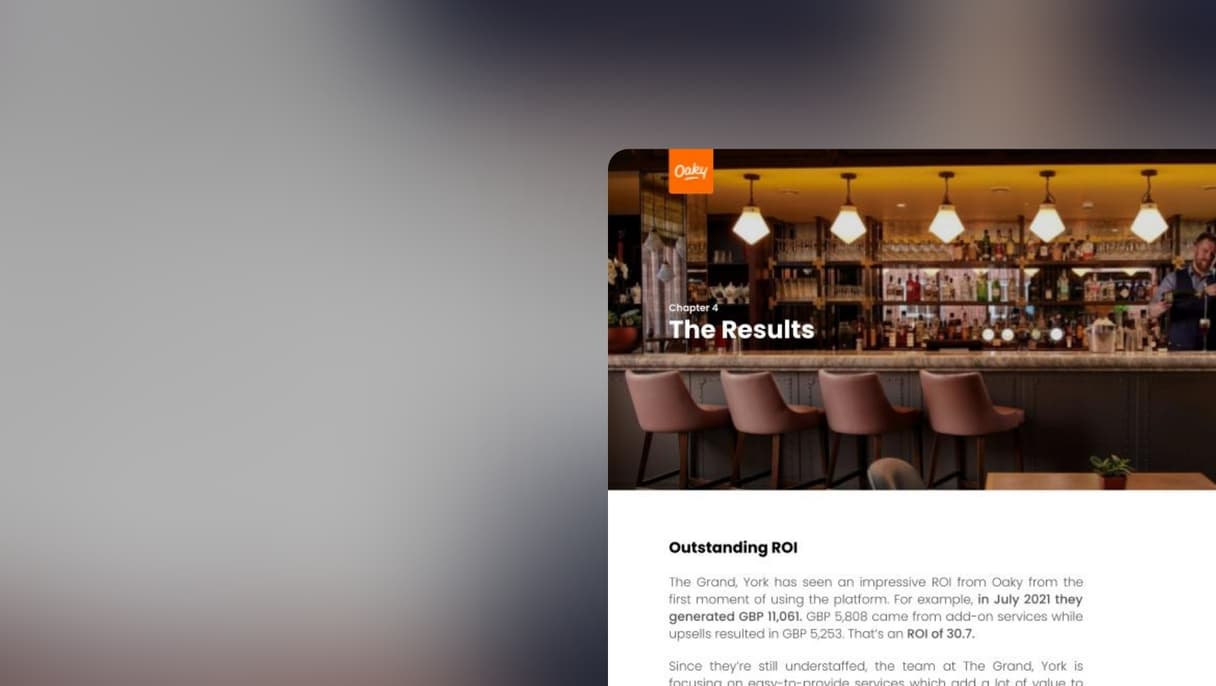 How The Grand, York boosted paid room upgrades & ADR