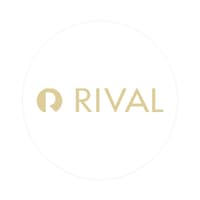 Jesper from Hotel Rival: How Front Desk Upsell automation drives exceptional upsell results while shaping our workplace culture
Hotel Rival is a distinguished luxury hotel located in the heart of Stockholm, Sweden. It has been a long-standing customer of Oaky since 2017. As soon as we rolled out the new upselling module, Front Desk Upsell automation, Hotel Rival became one of the first customers to adopt it.

We wanted to learn more about the successes that they've had so far with Front Desk Upsell automation using the integration between Oaky and Mews, and so we spoke to Jesper Sandberg, Hotel Rival's Revenue and eCommerce Manager. In our chat, we discovered how the integration has helped turn hesitant front desk agents into upselling superstars, helping them elevate the guest experience and drive more profit.
1. Stellar guest experience helps drive profitability
Hotel Rival's experiences during the 20 years that they've been in business have taught them that there's a valuable connection between guest experiences and revenue. As Jesper points out, guests who stay in higher room categories are generally more satisfied guests and more willing to spend money on extra services and amenities.
Thus, one of the main reasons why Hotel Rival implements upselling at the front desk is to improve their guests' stays. It's all part of the big picture and a key cog in the wheel that keeps the hotel moving forward.
More satisfied guests lead to better reviews. This, in return, improves the hotel's overall reputation, allowing them to increase their rates.
As such, guest satisfaction is their first goal. This way, they can benefit from the incremental revenue that upselling creates and the increased rates that they can charge because of their higher review scores. It's truly a win-win.
2. A tenfold surge in upselling in just three months of using Front Desk Upsell automation
Hotel Rival achieved a remarkable front desk upsell target of €10,009 by using the new solution via the Oaky and Mews integration. What makes this result even more impressive is that it took them only a month to reach this result.

We've seen unimaginable results right from the start. A 358% increase in upsell revenue in the first month and a 638% increase in the second month.
Aside from the upsell revenue, the integration is also helping them to save time. The feedback from their staff is really good. In July 2023 alone, they saved five hours on upselling at check-in. They attribute much of this success to the intuitiveness of Oaky's FDU. All of their staff find it super simple. Even those who are less tech-savvy quickly learned the ins and outs of the software.

Explore Front Desk Upsell automation
3. Upselling contributes to staff satisfaction, making Hotel Rival a more attractive workplace

Combine the easy onboarding and simple learning curve with the incentives that Hotel Rival can now give their front desk agents, and Oaky has played a huge contribution to the overall staff satisfaction. This has helped to make their hotel a more attractive workplace.
The tool is easy to use, and making upsells has never been more fun!
These incentives have a positive impact on their salary, helping them to earn extra money. It's a great example of how "hard" work pays off. However, thanks to the software's user-friendliness, it's more a case of how easy work that's done well and with passion can also be rewarding.
Aside from keeping their current staff motivated and creating a healthy spirit of competition among employees, Oaky has also helped Hotel Rival to attract new employees and make a career in hospitality attractive. These incentives are a great perk. It has helped Hotel Rival with staff retention, a current challenge in the hotel industry.
Happier staff makes it easier to have happier guests, which leads to more revenue and a happier management team. It's a win across the board.
Become the next success story