Saving time and driving revenue with automated upselling at Evidencia Belverde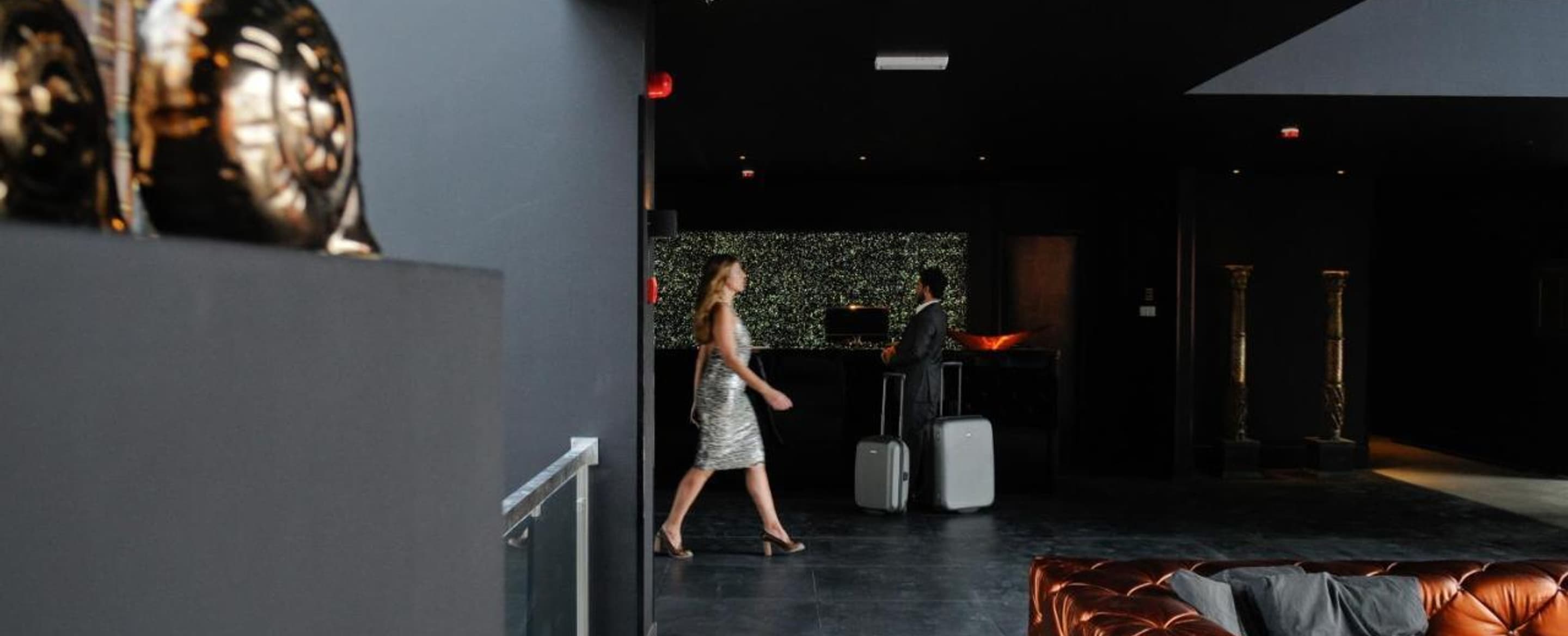 The Evidencia Belverde Hotel outside of Lisbon, Portugal, rolled out Oaky as its digital upselling solution. As soon as it went live with Oaky, the design-focused property began seeing noteworthy results in terms of increased efficiency and growing incremental revenue.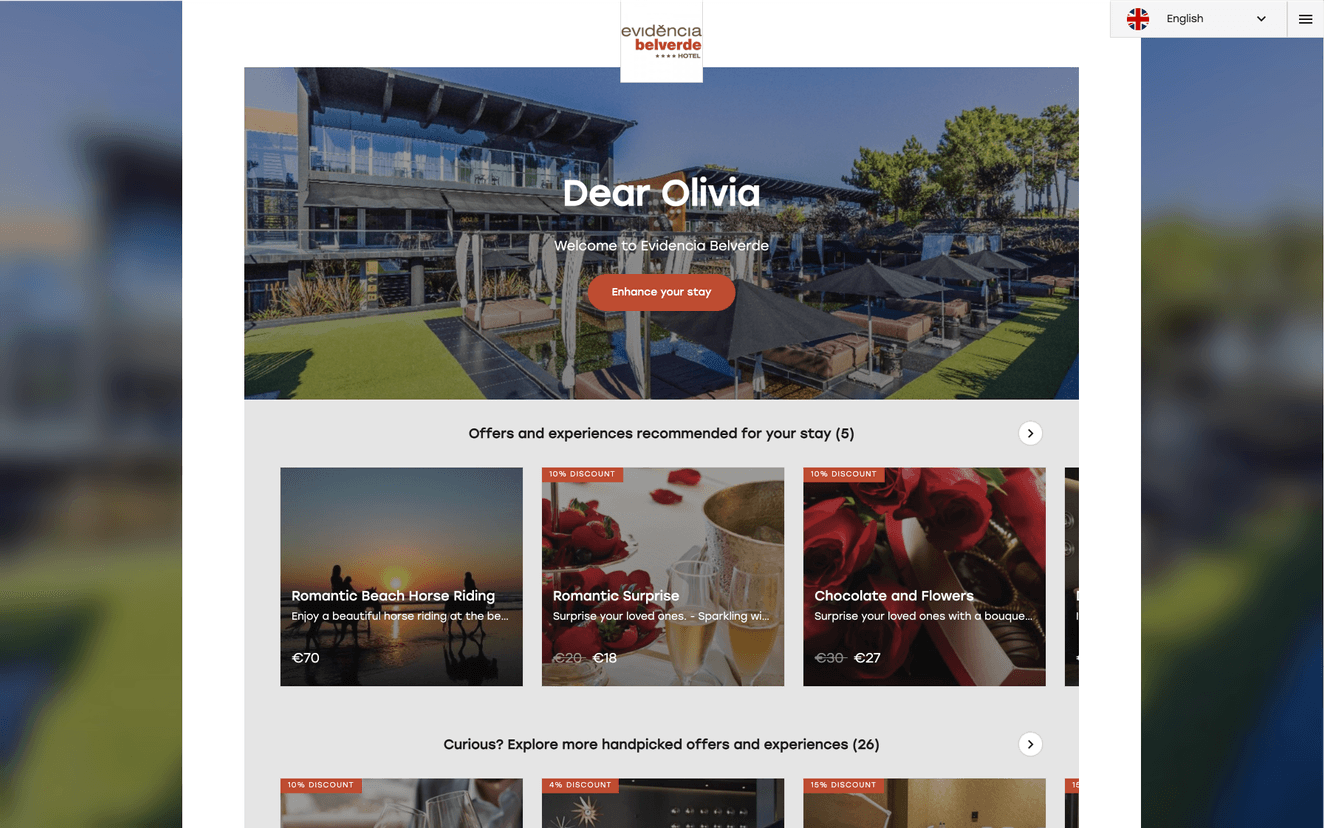 Varied offer selection delights guests
The Evidencia Belverde has mostly corporate guests during the week and welcomes more leisure travellers on weekends. The team kept this in mind when creating a variety of upsell offers that cater to both of these target audiences. Oaky ensures that only the most relevant deals land in a guest's inbox by automatically pulling data from the HostPMS to segment guests.

"Oaky makes it easy to get the right offer in front of the right guests at the optimal time. That helps us add extra value to every person's stay. It's been great to see how well both leisure and corporate guests respond to this. For example, on weekends our romantic experiences sell well among couples on a short getaway. Our executive lunch menu gets booked a lot during the week by corporate travellers,"
Since the platform emails travellers at the optimal time before their trip, Evidencia has seen impressive open rates of up to 87%. The highly targeted offers get 40% of guests to click through and up to 10.5% book an add-on service or an upgrade. In September 2021 alone, this hyper-personalised and well-timed style of pre-arrival upselling resulted in €1,356 of ancillary revenue.
"We're excited to be Evidencia Belverde's upselling partner. It's thrilling to see how the team at this artsy property channels its creativity into guest services and upselling offers to provide a unique and unforgettable experience for every guest. Their results in the first months of using Oaky are promising and we're looking forward to supporting them on their journey," says Mattia Zanella, Sales Manager at Oaky.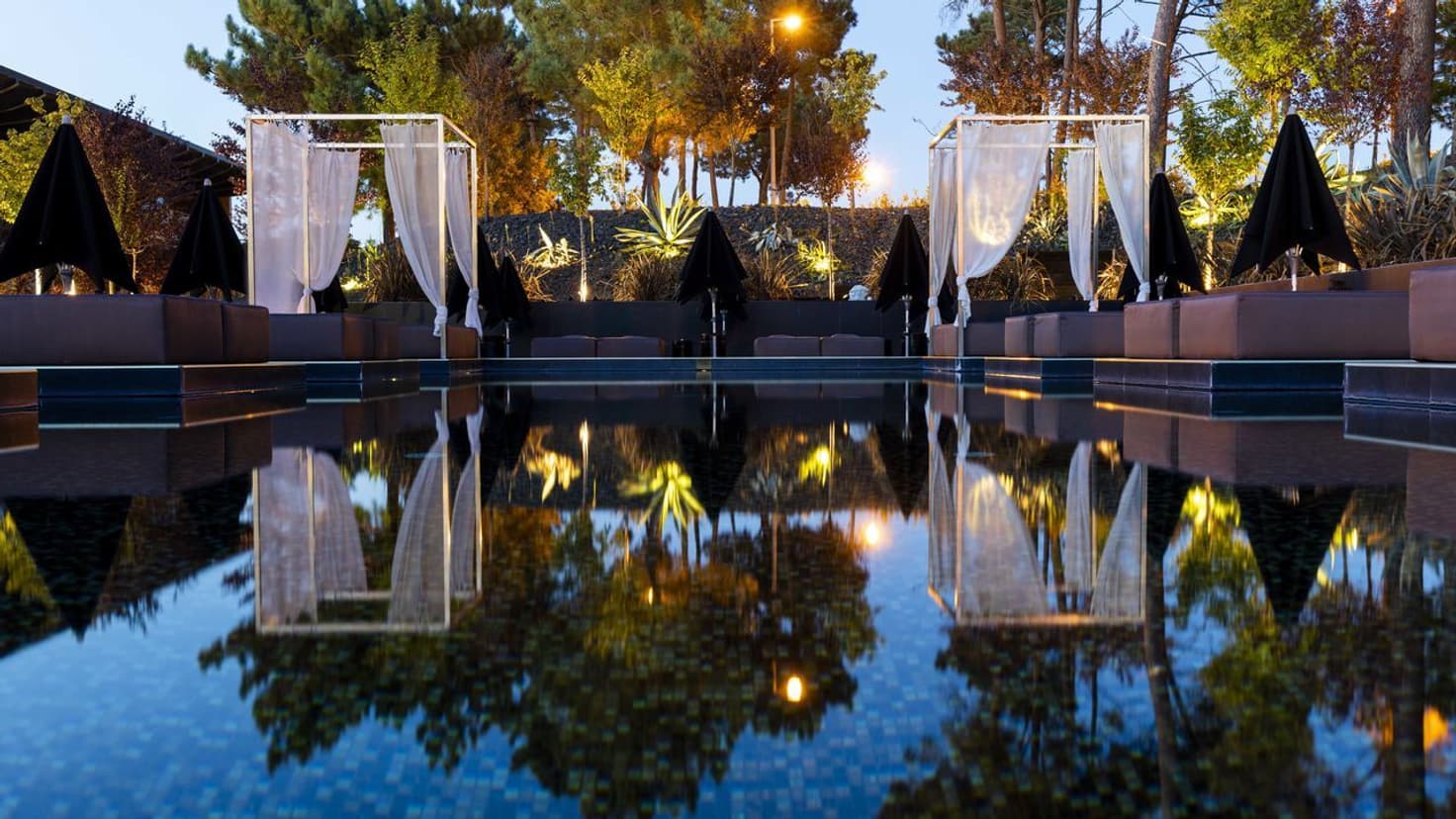 Ease of use boosts productivity across teams
Joaquim and his team appreciate Oaky's intuitive setup because it helps them save time in several ways. First, Oaky has automated most pre-arrival communication. Now, the front desk and reservation staff receive fewer calls and emails because guests can browse and book add-ons independently and at their leisure. Oaky further cuts back manual work because it directly adds details of booked deals to a guest's profile and bill.
Second, creating new deals is also straightforward and allows Evidencia's team to quickly update their offering. The Oaky Deal Library with its 150+ offers makes this even simpler. Joaquim can get inspiration for new add-ons and use pre-written descriptions and photos to promote his upsells. This is an important benefit since the marketing doesn't always have the bandwidth to provide new visuals and texts for the offers.

"What I like the most about Oaky is how easy it is to add services to the platform. It's very intuitive and you don't have to spend much time on it. That makes it easier to manage for my marketing staff who already have a lot on their plate. Regarding communication, Oaky has been a big help in reducing our workload and offering guests direct responses to their service requests,"