The anatomy of a successful upsell deal
The research we carried out to build our Deal Library reinforced our belief in several indispensable truths about digital upselling. Here, we introduce the key elements of a successful upsell deal identified by our Head of Customer Success Saahil Karkera, as a result of years spent optimising the Oaky offerings of customers around the world. From the deal's concept to its packaging and presentation, the potential to make or break your chance at incremental revenue is present in every feature!
Read on for a detailed breakdown of a successful upsell deal – one that not only attracts attention, but brings that certain je ne sais quoi to the table to lead guests all the way to the booking page.
Do your research
Before you get started with optimising your deals, they need to have a solid foundation. Your upsell deal selection needs to have a bit of something for every type of guest you cater to.
Liaise with your front desk to determine the upsell offers that have proven popular during check-in. Think about whether you can use the timing and added descriptive benefits of digital upselling to enhance them.
Ask for feedback from your guests, post-stay. You can hear what works and what doesn't straight from the horse's mouth and start to identify patterns to inform your upsell strategy.

Elements of a successful deal
Once you've decided which deals to promote, there are five elements to pay attention to if you want to create deals that truly engage your guests.
Imagery
Split tests show that Deal B outperformed Deal A. When you look at the difference between the images, it's easy to understand why. Deal B's picture offers context to drive demand while deal A's image is low definition, blurry and dark.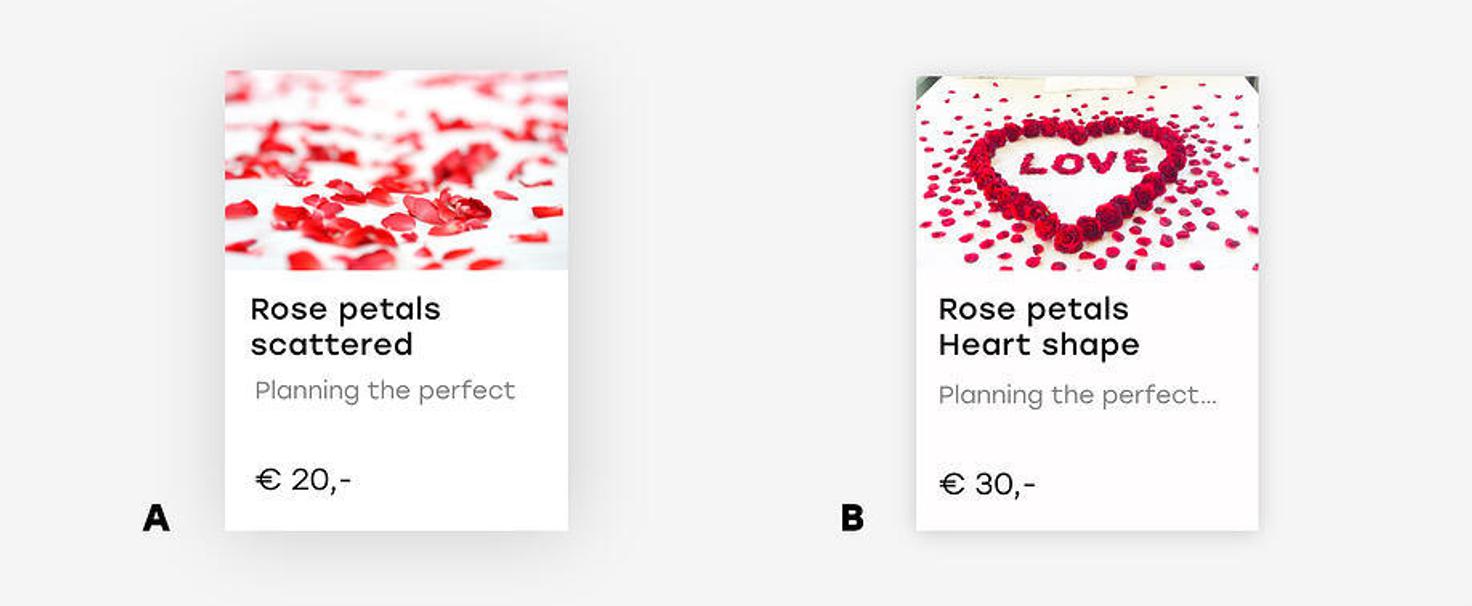 In this real example of the rose petal package, Deal B performed better since both the image and the slightly more involved concept create a higher perceived value. The beautifully arranged roses and petals look more valuable than the scattered petals in Deal A's image.
(Note: Keep in mind, you must deliver on the promise you make on your photos, so pick your image wisely.)
Context
Switch up your deals throughout the year to reflect the season, holidays, current events such as sports games, festivals or trade shows. Schedule in quarterly brainstorming sessions with your team to keep your upsell deals fresh and remove any that feel outdated.


Pricing
Offer a better price during pre-arrival upselling than the rates available to guests in other places, including OTAs, your website and the reception. Be consistent with this to avoid making guests feel duped if they find your 'upselling only' rate in other places too. These are called 'deals' for a reason! Research has shown that people are more likely to buy something they weren't originally searching for, when presented with a discount, especially online!

Relevance
Use segmentation to offer the right deal to the right guest. A quick breakfast-to-go could work well for business guests, while people travelling with children may prefer a family movie package. What's more, if you make proper use of segmentation in your Oaky, you'll effectively start gathering in-depth insight into what works and doesn't per segment.
Copy
Use storytelling and engaging language in your copy. Speak to your guest's desires, create emotional appeal and always focus on the deal's benefits. A good rule of thumb is: aim to evoke emotions and visualisations while keeping as concise and to the point as possible. We know, easier said than done!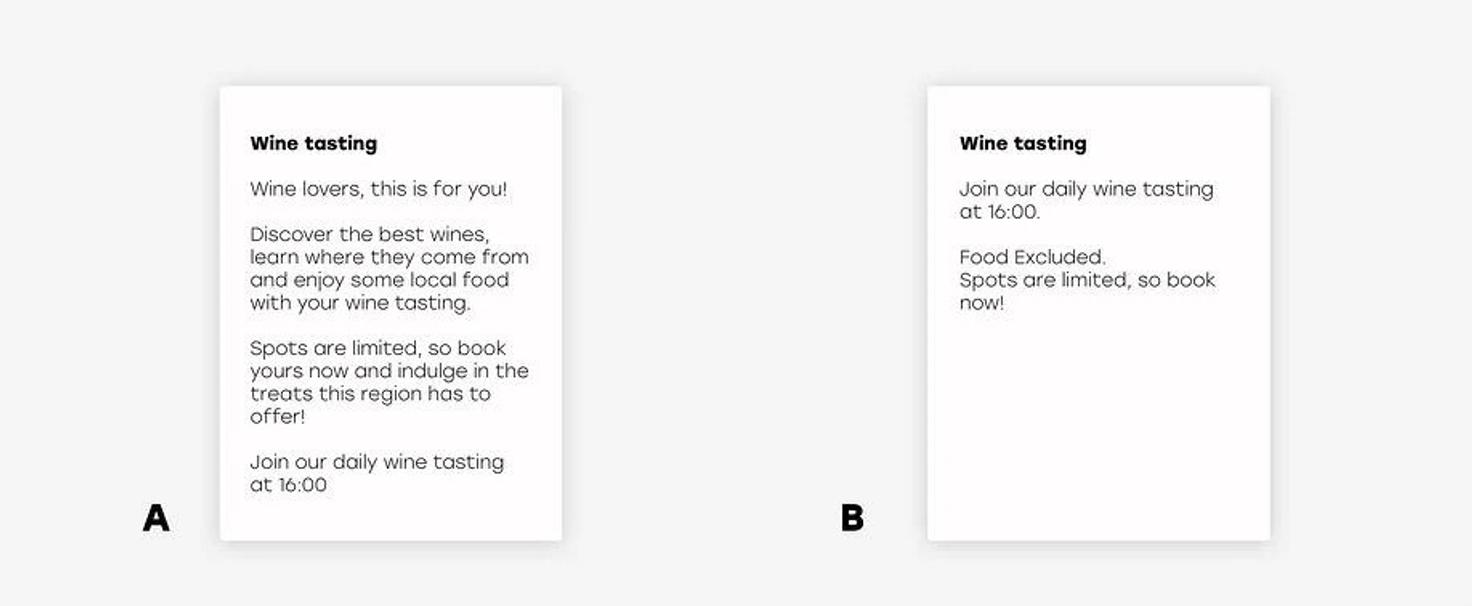 In the example above, Deal A provides relevant details and addresses their guest's inner foodie. The description highlights the deal's value (wine + food) and the experience (discovering local treats in a small like-minded group).
Have you ever been torn between two items when online shopping, to the point where you begin digging and searching for more knowledge and visual information to help tip the scales? You're not alone: today's consumers are meticulous and want as much information as you can give them. Note that there is a stark difference between information that is actually valuable (i.e. pertaining to equipment used, location etc) and words that are essentially fluff. If you can inform while speaking their language (literally and figuratively, see below) even better!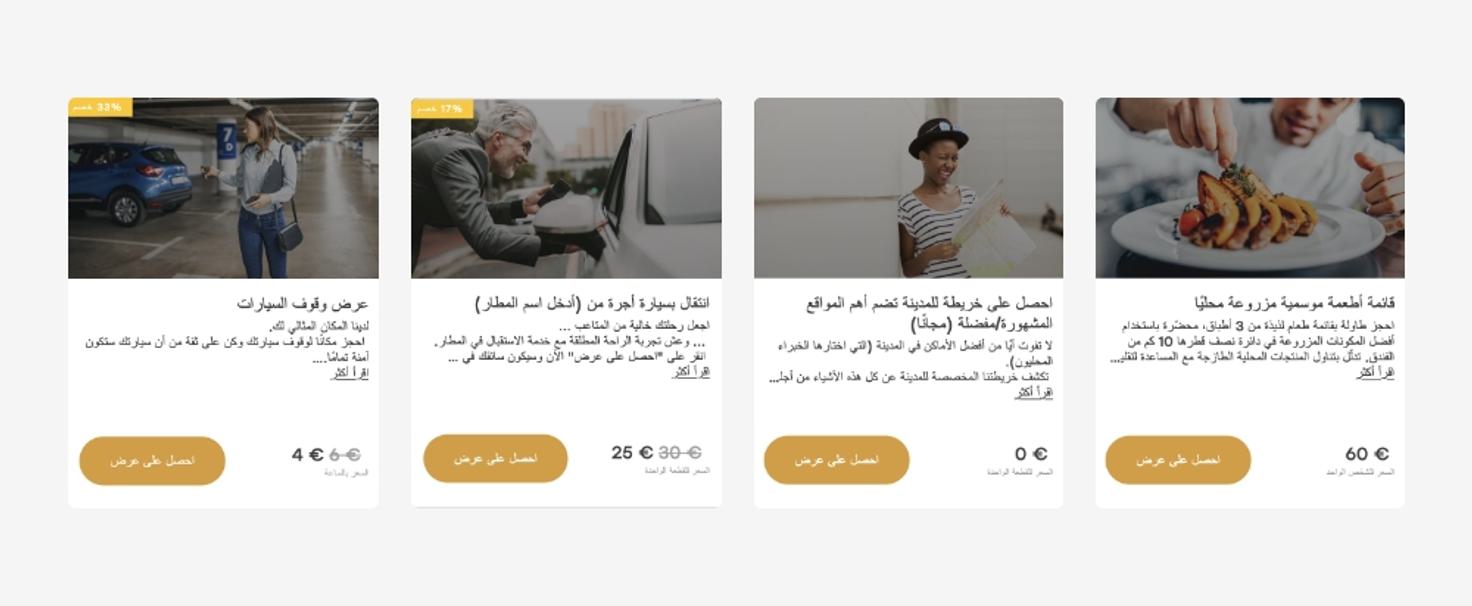 Now that you have an idea of how to create attention-grabbing and converting upselling and cross-selling deals that delight your guests, we hope you're better equipped to embark on a creative renaissance with your upselling initiative! Don't have the time or energy?
Get in touch to learn how you can make use of our optimised, comprehensive Deal Library of pre-filled, optimised deals!