Revamped Room Upgrades UX: Sleek design & easier upgrade management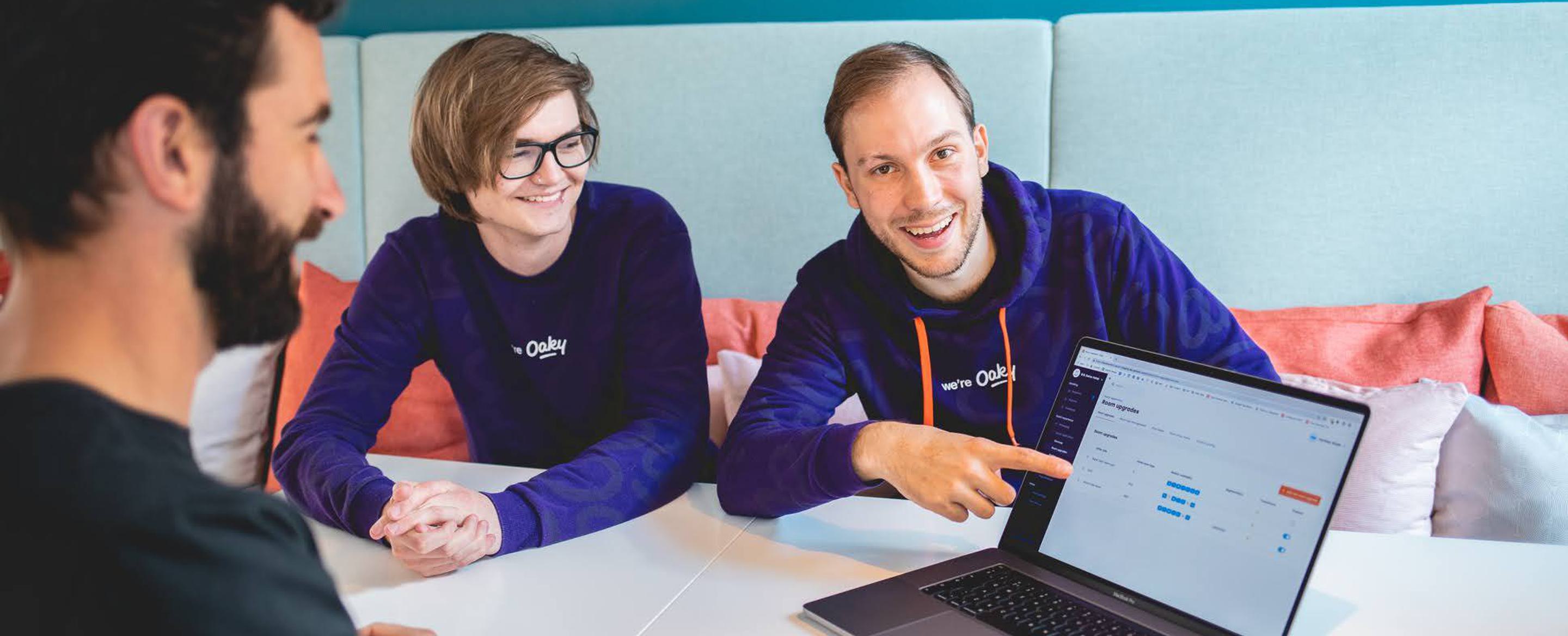 After we had updated our Services dashboard's UX, we decided it was time to overhaul the Room Upgrades section as well so you can be fully set up for the busy season. Driven by this goal, we rolled up our sleeves to make room upgrade management faster and easier than ever for you.
Now, you can save time organising your upgrades and focus more on other tasks, like optimising your upselling offers, evaluating results and polishing your hotel services.
Want to see what we've changed? Keep reading to find out how we've redone our Room Upgrades section and how you'll benefit from these improvements.
The updated Room Upgrades dashboard - here's what's new
The Room Upgrades section is where you can add and manage everything related to your upgrade offers. Here, you can add new upgrade deals, insert descriptions and translations, adjust their availability and set pricing.
With our refreshed design, all that becomes easier and faster for you.
Now, it's finally time to unveil the new look and show you exactly how we've made it even better.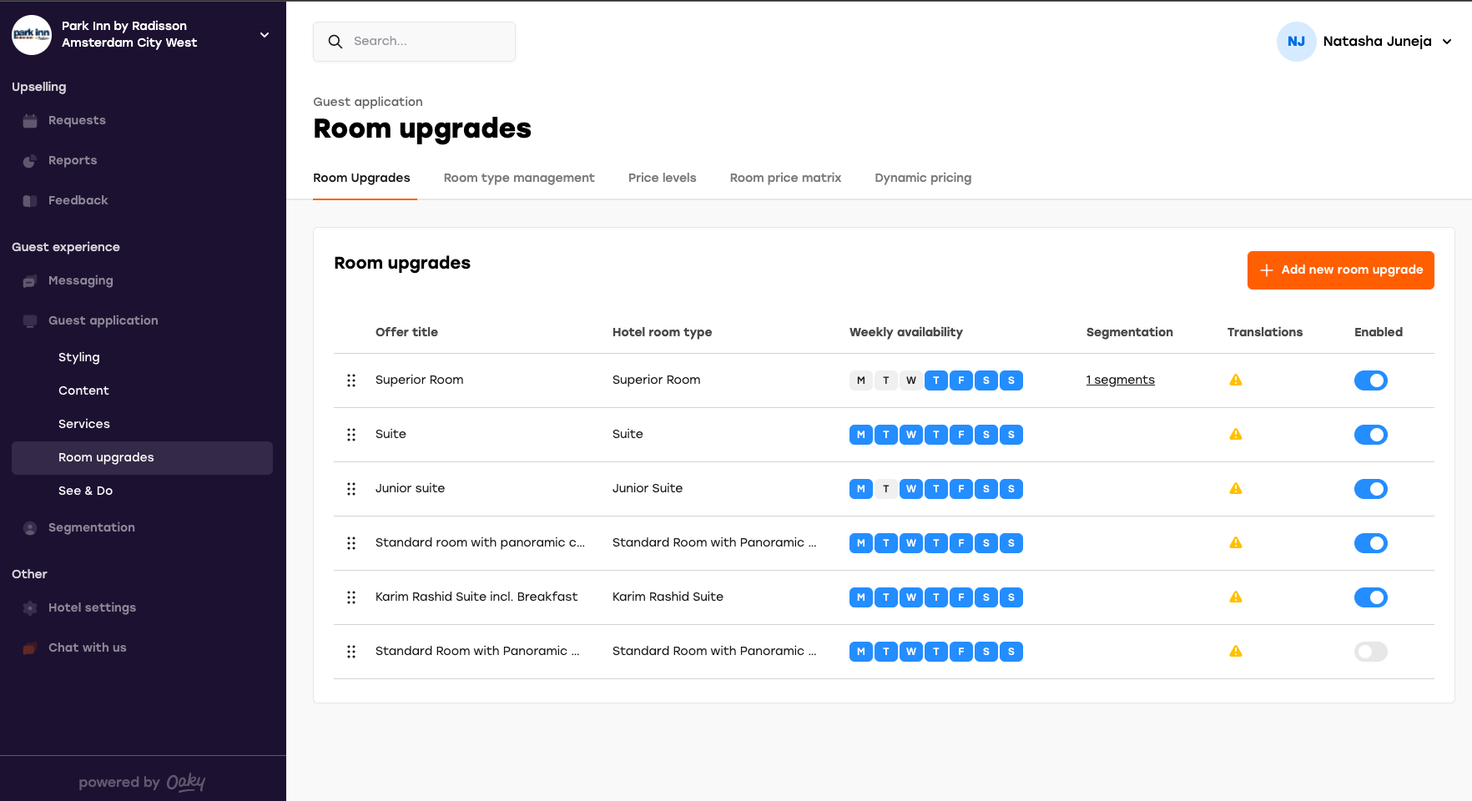 Consistent look and feel: Now, the Room Upgrades section's style matches the Services dashboard, which gives the platform a more uniform look.

Improved navigation across tabs: The new setup streamlines room upgrade management thanks to its logical arrangement and clean layout.

No more auto-save for pricing changes: Rate updates are not saved automatically anymore to avoid accidental changes.

Improved room upgrade preview: See the deal as your guests would and check if you need to edit any part of your content.
How you'll benefit from the revamped Room Upgrades UX
On top of looking sleek and fresh, the new Room Upgrades UX has many important benefits for you and your hotel's day-to-day operations. Here are the most important ones:

1. Clear design for more streamlined room upgrades management

The improved navigation across tabs saves you time and effort. Its logical setup guides you through every necessary step, from deal creation to setting prices and managing availability. Inside each tab, more prominent text clarifications help you out when you have a doubt about a specific function or setting.

2. Error-free room upgrade pricing
We've removed the auto-save functionality from the Room Price Matrix. From now on, you'll need to save your changes manually for them to take effect. That ensures that only intentional updates go live, reducing the risk of unintended pricing errors. Don't worry, the bright orange save button will catch your eye and remind you to lock in your changes.
3. Straightforward room type code and pricing management
Now, it's much easier and quicker to check unmapped room type codes and assign them to the correct room upgrades. That way, you can ensure all your upgrade options follow the correct pricing hierarchy and are displayed at the right rate. And if you've already enabled dynamic upgrade pricing, you can update that here in one go as well.
Did all this make you curious? Then go explore the new Room Upgrades section right now!

Not an Oaky customer yet? Request a demo, and we'll show you around.