Dynamic room upgrade pricing
Maximise total revenue with dynamic room upgrade rates.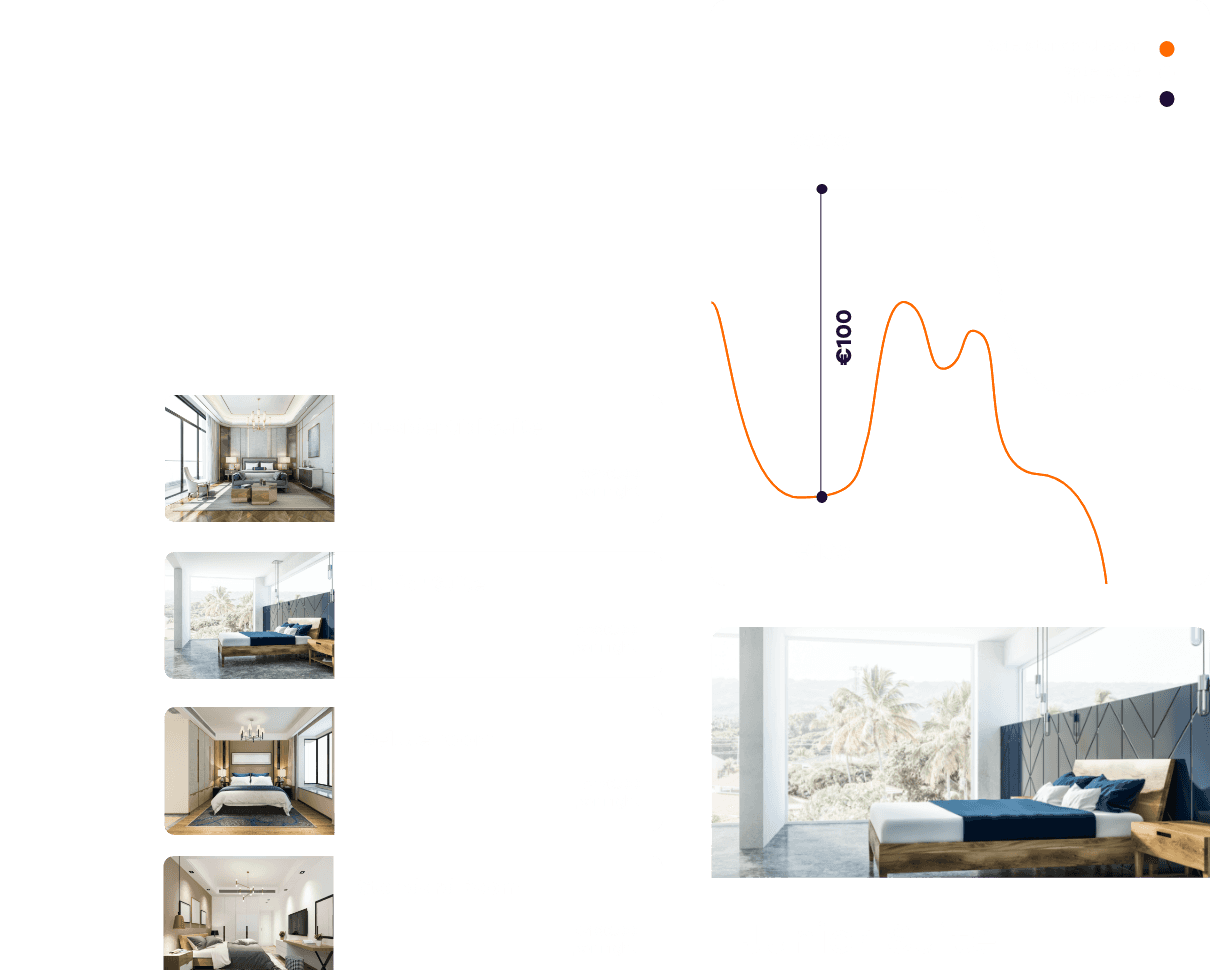 Benefits
Room upgrade revenue increases

Hotels testing this feature saw a 17% lift in upgrade revenue.

Accurate room type rates

Take advantage of room type rate fluctuations, automatically.

Sell rooms at competitive prices

Make use of optional, automatically-applied discounts.
How it works
OTA Insight collects real-time pricing data on all room types for the coming 30 days and sends it to Oaky.
Oaky calculates the dynamic room upgrade supplement based on the difference between the booked room type and available room upgrades.
Oaky presents the dynamic room upgrades to the guest before arrival, enabling the guest to buy it straight away.


Pilot Hotel Results
Park Plaza Westminster Bridge, a London hotel in the PPHE Hotel Group, immediately recognised the potential of room upgrade dynamic pricing in streamlining operations and increasing conversions. During their time piloting the feature in 2020, a period with less leisure demand, the hotel showcased impressive results – seeing a 17% increase in spend per upgraded night and a 20% increase in total upsell revenue.
In a nutshell
Oaky teamed up with leading data intelligence platform OTA Insight to bring a solution to market that brings adaptability, efficiency and flexibility to your hotel's revenue management. Dynamic room upgrade pricing allows hoteliers to present consistently accurate room upgrade supplements via their Oaky, via a real-time pricing data feed.
Ready to get started?
Explore Oaky for yourself or contact our sales team to give you a tour of the product. We're sure we can help you out.