Translations
Communicate with your guests in 25 languages.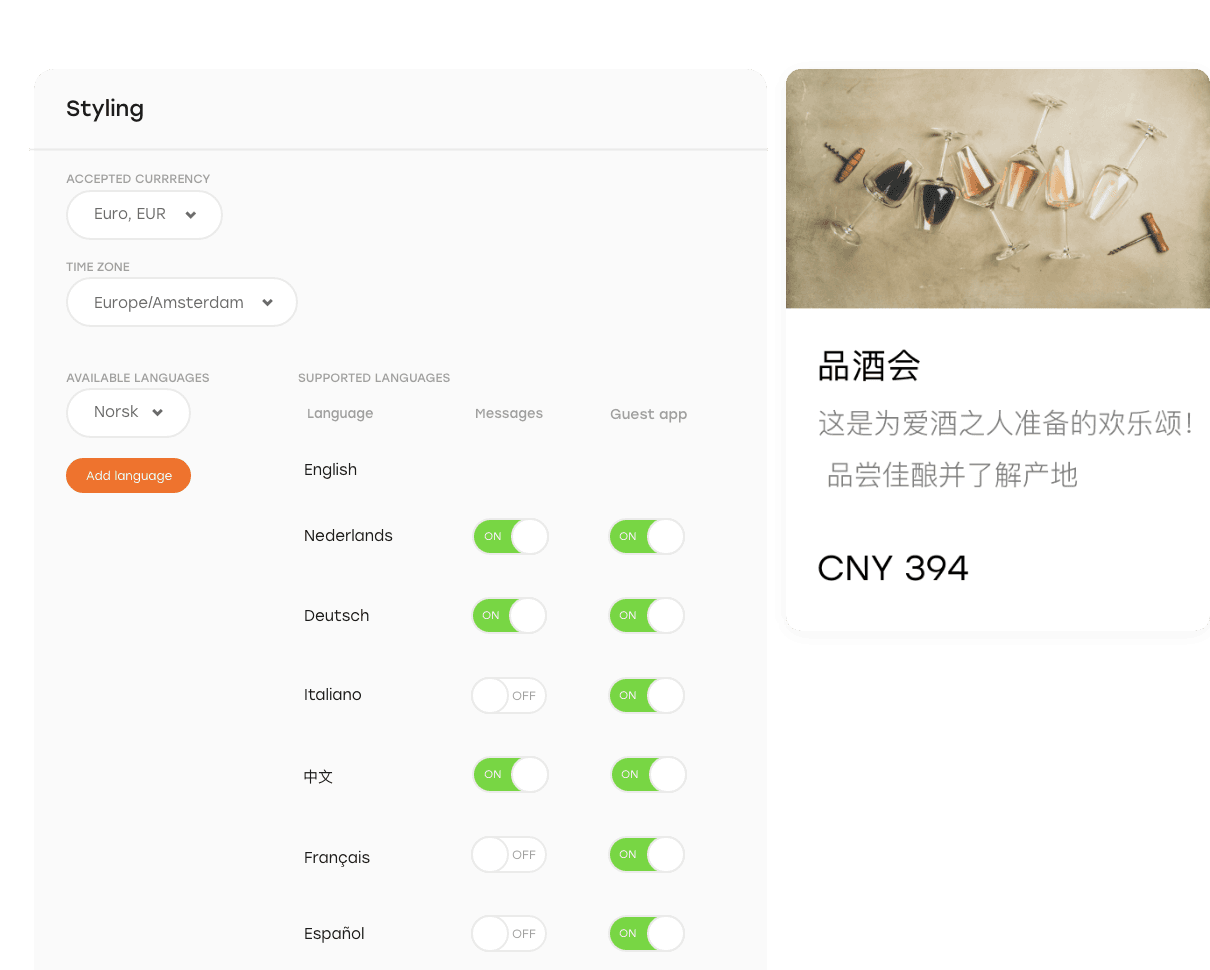 Benefits
Speak your guest's language

Choose from the 25 languages available.

Save your staff time

Use pre-translated content for both emails and deals.

Delight your guests

Offer services and upgrades in their own language.

Improve your conversion rate

Make your messaging and deals accessible to all.
How it works
Oaky can be configured to match the languages spoken by your guests.
Supported languages to use Oaky include:
Arabic, Czech, Danish, Dutch, English (default language), Finnish, French, German, Hebrew, Hungarian, Italian, Japanese, Korean, Norwegian, Polish, Portuguese, Russian, Simple Mandarin, Slovak, Spanish, Swedish, Thai, Traditional Chinese, Turkish & Vietnamese.
In a nutshell
Oaky's translated guest communication and deal library content make the platform accessible for guests around the world. Hoteliers can opt to include a specific range of languages that match the languages spoken of their guests.
Ready to get started?
Explore Oaky for yourself or contact our sales team to give you a tour of the product. We're sure we can help you out.