Chain Dashboard
Manage the upselling activities of an entire hotel portfolio from one place.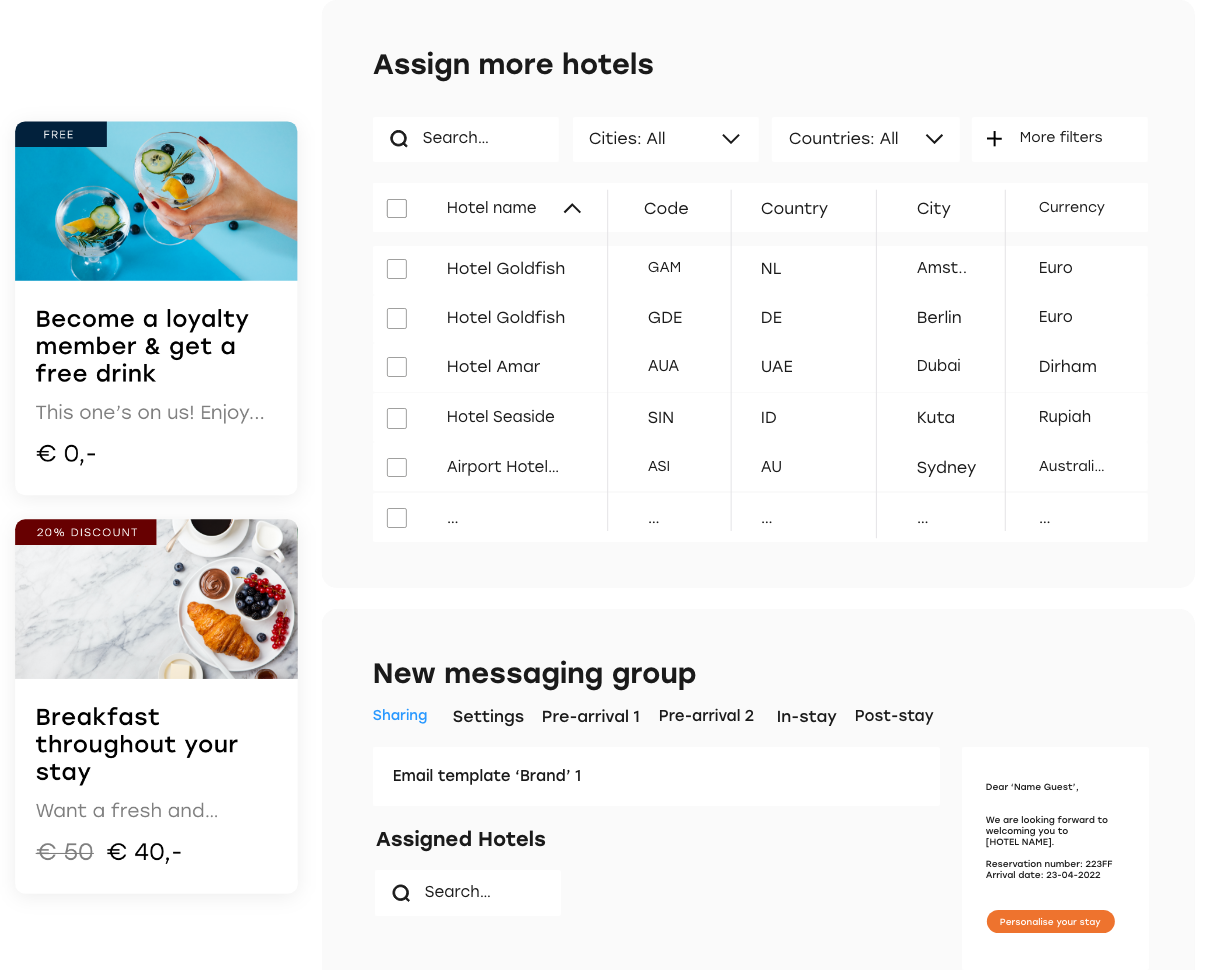 Benefits
Scale upselling with your portfolio

Easily apply your upsell strategy to new hotels added to your chain.

Maintain full control over your upsell content

Manage and review each hotel's upselling initiative, ensuring they meet brand standards.

Standardise upselling across hotels

Create chain-wide brand templates from scratch or using the Deal Library.

Optimise revenue generation

Experiment with upselling strategies across different property types or brands to determine the best course of action for each.
How it works
Create users with varying levels of access to the chain dashboard

Add new hotels to your chain dashboard, easily equipping them with a standardised or bespoke upsell offering.

Create and activate deals and room upgrades chain-wide, or for specific hotels.
In a nutshell
Oaky's chain dashboard allows hoteliers to manage all upselling initiatives from a single, easy-to-navigate dashboard. The chain dashboard accommodates an unlimited number of hotels and can be accessed by designated users in a team. It gives management teams an all-access overview of upselling content across a portfolio. New deals and content can be added from the chain dashboard to all hotels across the chain, or to selected hotels.
Ready to get started?
Explore Oaky for yourself or contact our sales team to give you a tour of the product. We're sure we can help you out.