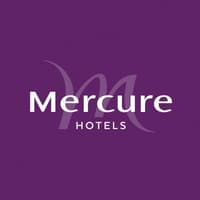 Mercure Hotel MOA Berlin: boosting hotel revenue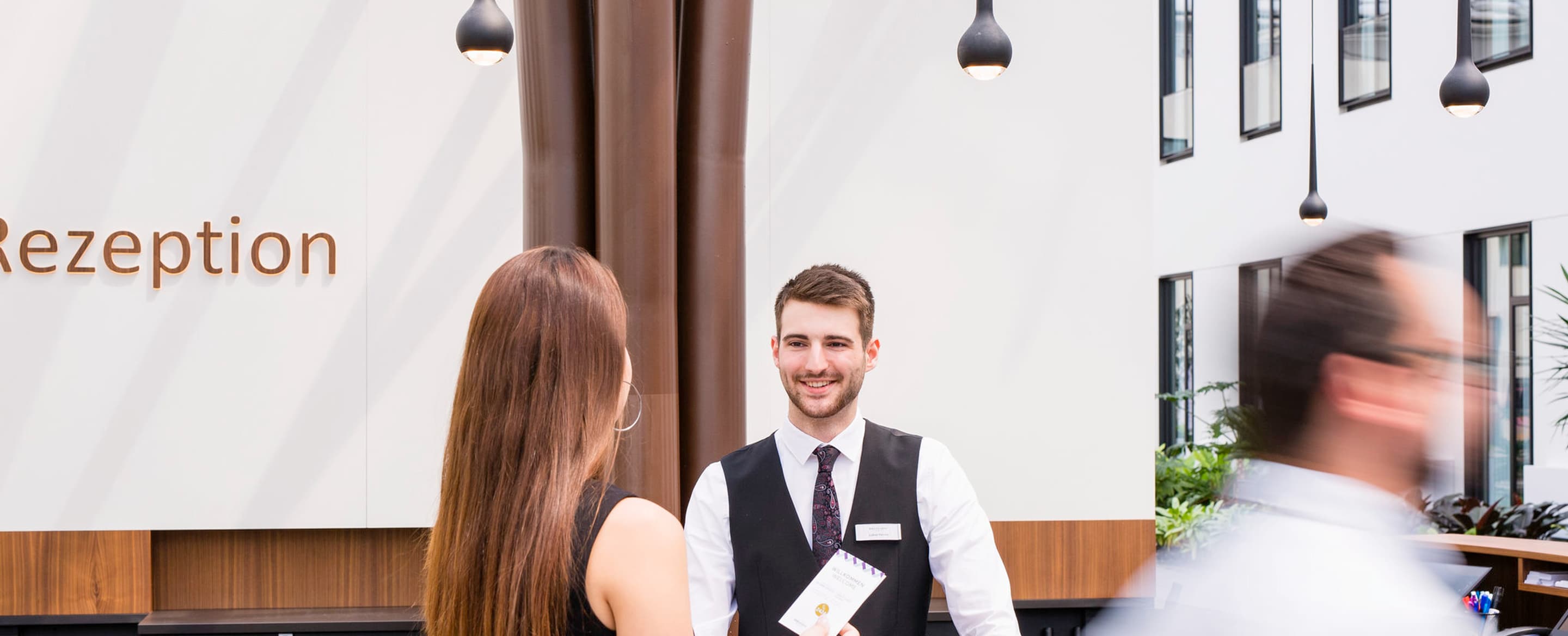 We spoke to Barbara Maxymovitz, Rooms Division Manager at the Mercure Hotel MOA Berlin, about the hotel's results with Oaky.
"Due to its flexibility, the many design options and the perfectly timed emails, Oaky has helped us considerably increase our ancillary revenue from the first day we started using it."

Barbara noted how easy it was to get started: "Thanks to Oaky's great team and their support, the new tool was quickly ready for use. Since the platform is well-designed and intuitive, our employees got the hang of it quickly and we were able to seamlessly integrate Oaky into our day-to-day operations."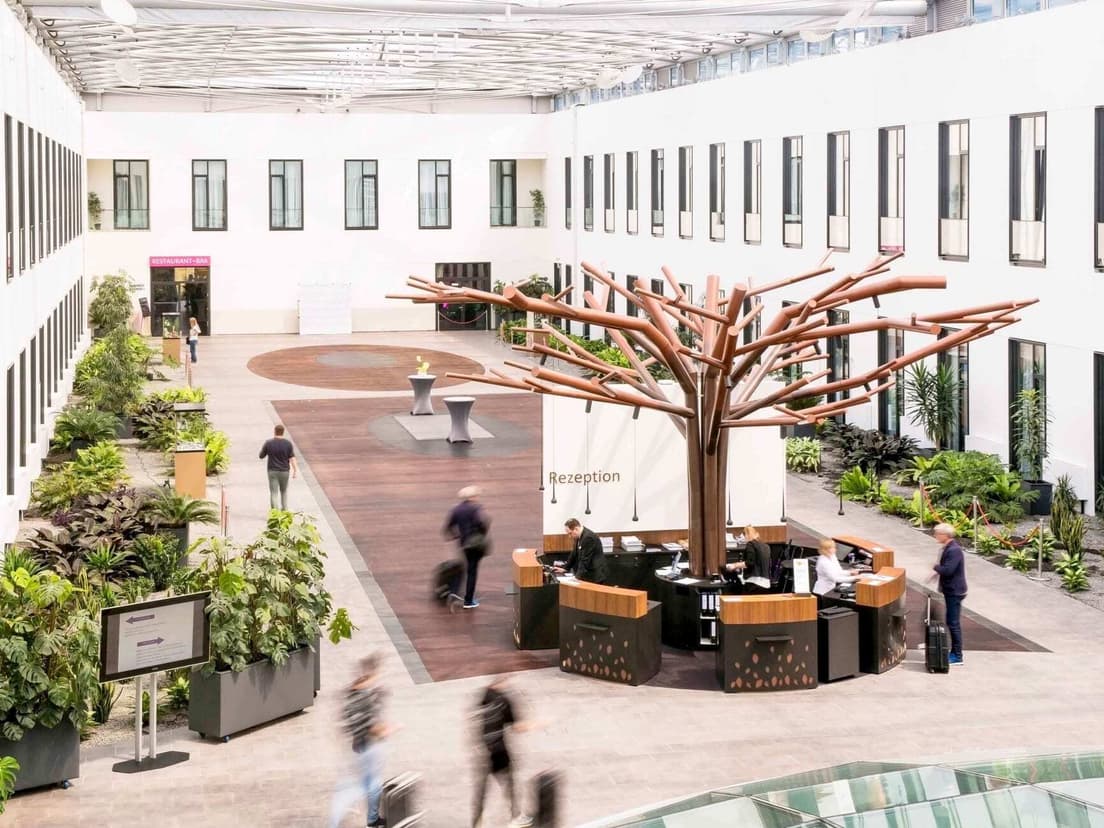 In terms of what guests think of receiving upselling offers, Barbara explains, "Since many customers respond directly to Oaky's emails, we now communicate more actively with our guests and they feel encouraged to ask questions about the hotel or our additional services. We know our guests appreciate this quick exchange with our reservations department."
Find out the most popular deals at Mercure MOA Berlin, along with conversion rates and how much ancillary revenue the hotel generates in the full Customer Success Story.
Case report
Mercure MOA Berlin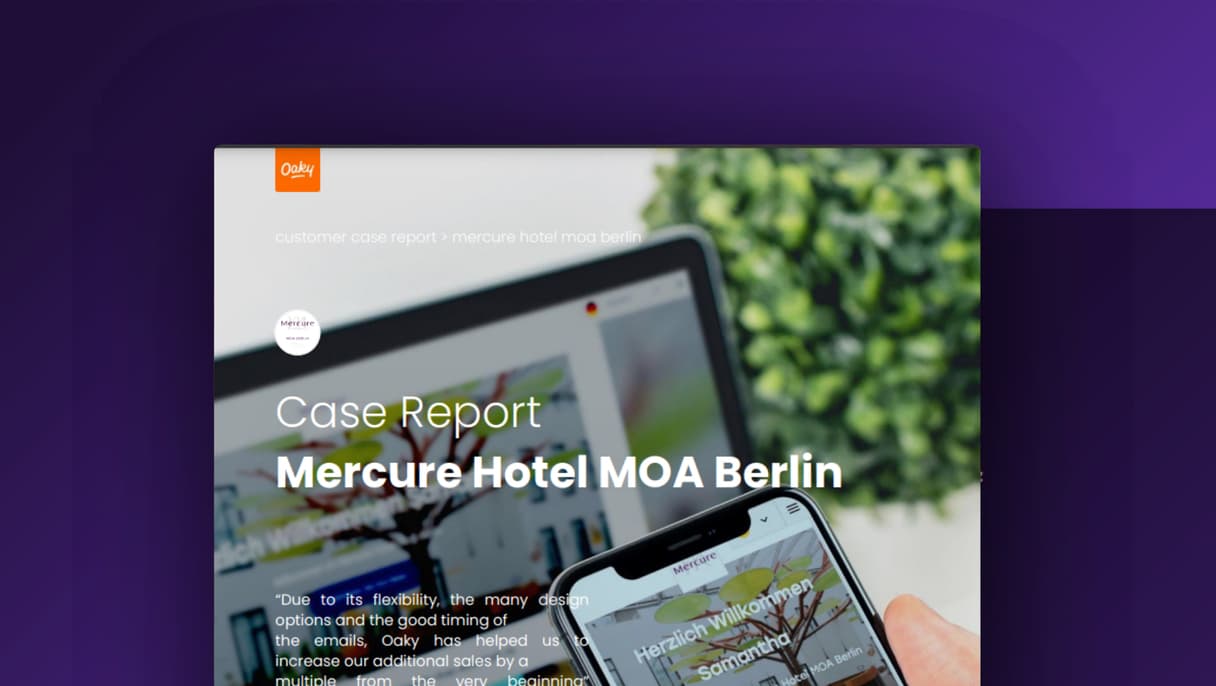 Ready to get started?
Explore Oaky for yourself or contact our sales team to give you a tour of the product. We're sure we can help you out.