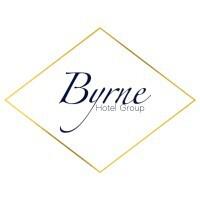 An ROI of 18.3: How the Byrne Hotel Group leverages automated upselling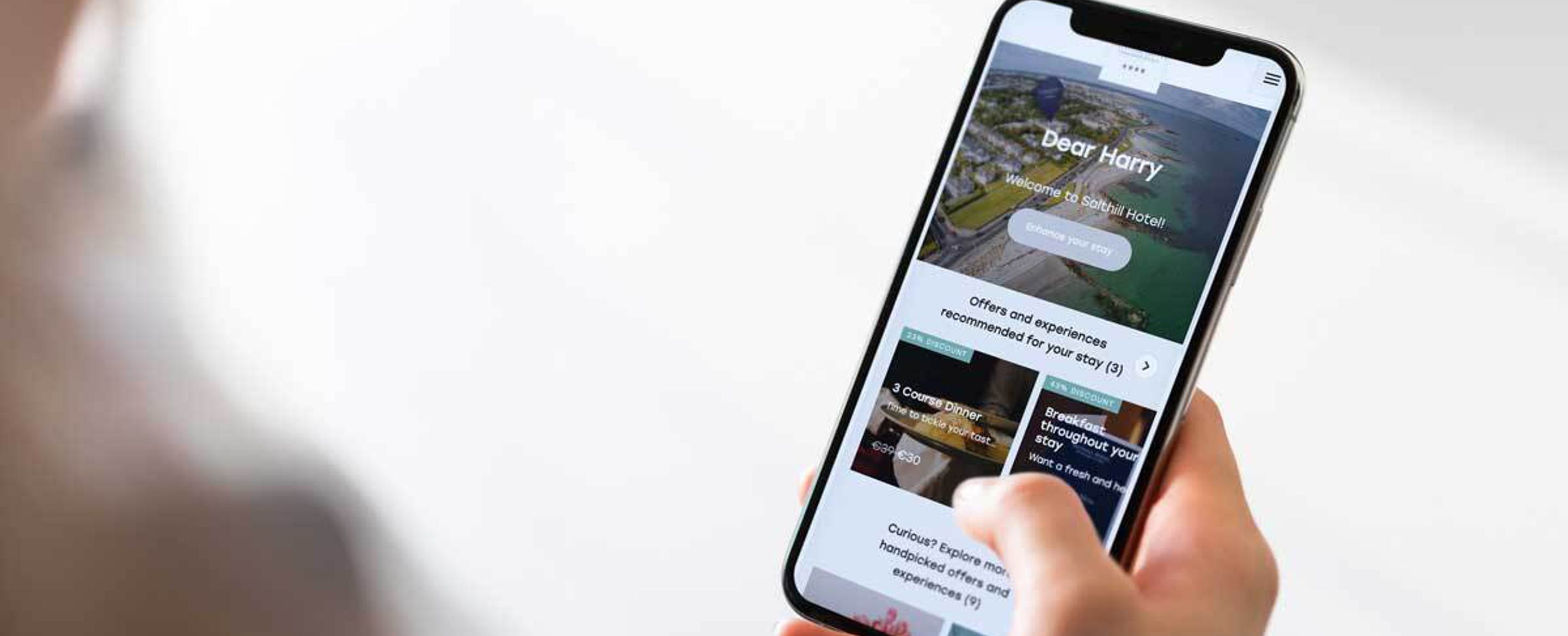 Oaky allows the Byrne Hotel Group to offer guests creative ancillary services, upsell more travellers and lighten their teams' workload. The straightforward user interface has also made it easy for the group's team to test new deals and provide more offers that add value to their guests' stay.
A solid increase in incremental revenue
Prior to implementing Oaky, it was challenging for the group's hotels to scale their upselling and cross-selling. The front office teams offered paid upgrades and other services to guests upon arrival. This approach only had limited results though. It also put extra strain on staff, especially during high-demand periods.
Since using their automated upselling platform, the hotels have streamlined this process. Now they can reach all guests with relevant offers and travellers can customise their stay at their convenience. The team saves tremendous amounts of time and incremental revenue is up.

"Automating our upselling and cross-selling via Oaky immediately resulted in an increased stream of consistent monthly ancillary revenue. By now, it's five times what it was before we began using Oaky. This has lifted our ADR and brought a welcome and lasting boost to our topline."
Offering a variety of creative service add-ons
When the group's team upsold in person during check-in, they could only pitch guests one or two services. Oaky has made it easy for them to promote a wider and more creative set of add-ons than before. Now, they offer travellers a selection of around eight to ten deals. This has increased conversion rates since there's a higher chance guests will find an offer they're interested in.
"Since using Oaky we've broadened the variety of extra services we offer. That made sense since we can send guests several deals to choose from without it feeling overwhelming for them. We've been testing different add-ons and have found several that work well. Many of our top sellers are F&B-related, but we have other popular deals too, such as our anniversary package or our flower amenity."
Jakub Srebrzynski, Group Revenue Manager at Byrne Hotel Group.
Jakub and his team still see room for growth and development though. As their operational team grows and gains more experience with Oaky, they aim to keep developing and testing new offers.
Case report
How the Byrne Hotel Group achieved a 5X increase in upsell revenue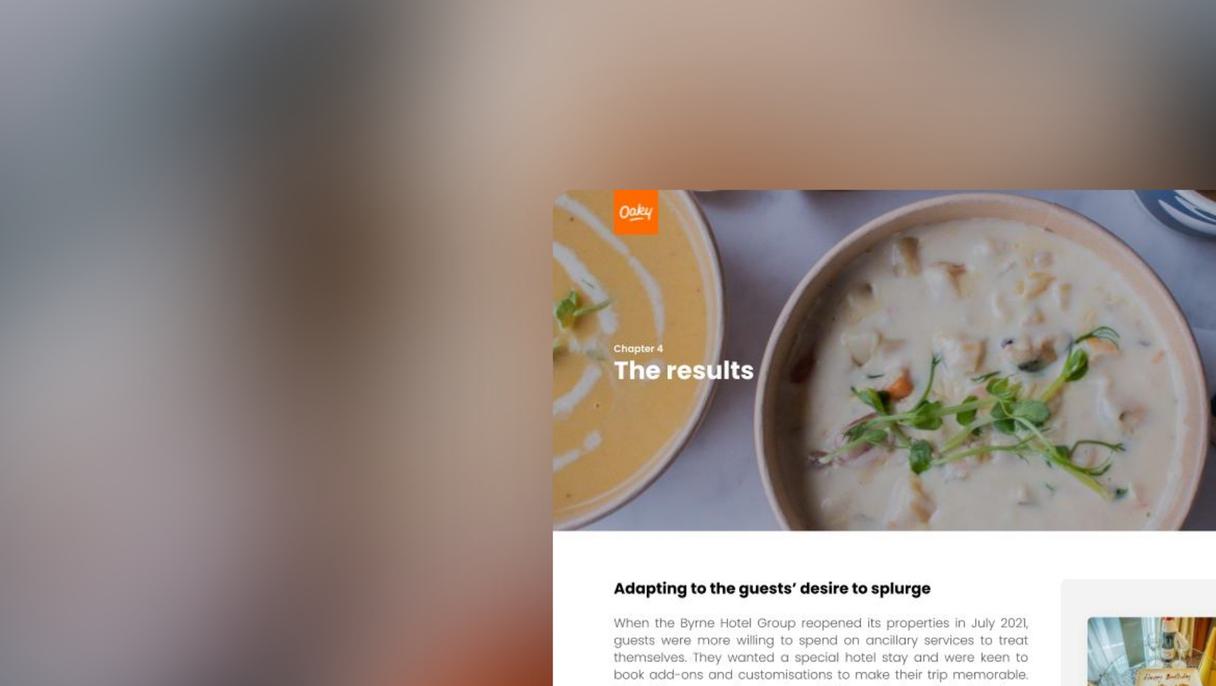 How the Byrne Hotel Group achieved a 5X increase in upsell revenue
Discover what Oaky can do for your hotel Book a demo