Oaky ranks #1 on Hotel Tech Report's 'Best Upselling Software' 2023 list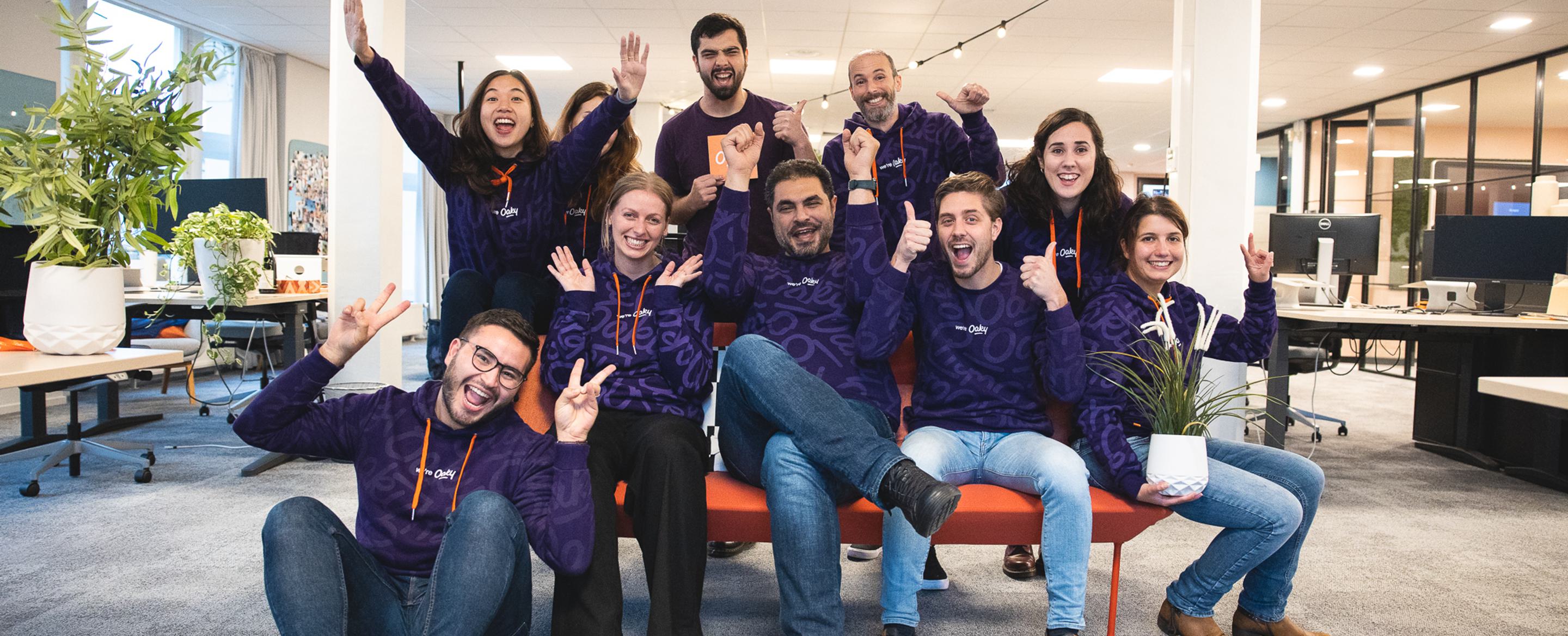 We're thrilled to announce that Oaky has ranked #1 overall on Hotel Tech Report's Global Best Upselling Software list in the HotelTechAwards for the sixth consecutive year.
It's a massive achievement for the entire Oaky team that wouldn't have been possible without our valued customers and awesome partners. We're thankful to everyone who left a review about our software and keeps using Oaky's capabilities and features on a daily basis to drive upsell revenue and delight guests.
The HotelTechAwards are produced by Hotel Tech Report, the leading authority on hotel software and digital transformation in the hotel industry. The HotelTechAwards rank the world's best hotel software companies and products based on authentic, timely reviews from real users.
With over 2,412 software companies on Hotel Tech Report, Oaky is honoured to be recognised in the competitive Best Upselling Software category for 2023.
We are overjoyed to have won the Best Upselling Software award for the sixth consecutive year. This recognition is a testament to the hard work and dedication of our team at Oaky and our innovative approach to helping hotels increase revenue through upselling. A big thank you to our customers and partners for their support and for choosing us as their partner in driving revenue growth. Now we will celebrate, regroup and go for the win next year again
The lists are based on data from over 16,000 verified customer reviews during the HotelTechAwards period. These reviews were written and published between September 1, 2022 — December 15, 2022, with participation from every major hotel brand and thousands of independents.
"This isn't a subjective list based on a few peoples' opinions," explains Hotel Tech Report CEO, Jordan Hollander. "With the highest traffic and engagement, largest selection of product and services, and highest quality data, Hotel Tech Report analyses more than 100,000 data points to determine the best products in the market."

Browse dozens of verified Oaky reviews on Hotel Tech Report and find out why hoteliers across the globe choose Oaky to streamline their upselling efforts.
Oaky offers advanced features, but at the same time, it's easy to use. That's why the feedback from various operations teams has been very positive. For example, the F&B managers enjoy getting creative with new offers and regularly check the Oaky Deal Library for inspiration. The front office managers like how easy it is to track and evaluate our results.
Not an Oaky customer yet? It's high time you tried the versatile features of our upselling engine to drive revenue and enrich the guest experience.
Elevate your upselling efforts
In 2023, we've expanded our capabilities by adding Front Desk Upsell automation to enable your front desk agents to upsell better during check-in and open up another revenue stream for you as a hotelier. Explore the product for yourself by getting in touch with one of our upsell experts.
Discover Front Desk Upsell automation