Covid Strategy Food & Beverage
A guide for food and beverage professionals navigating the return to normal operations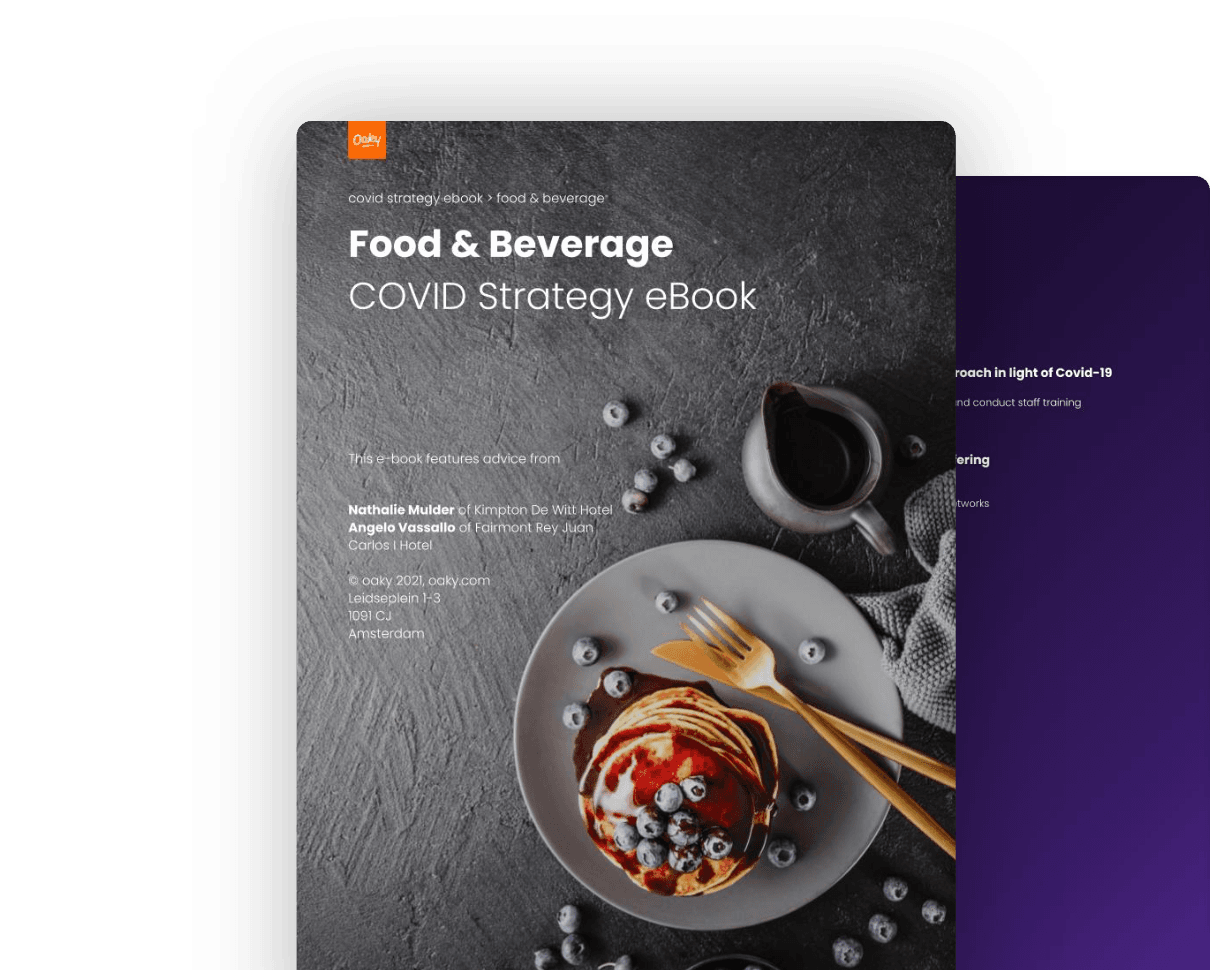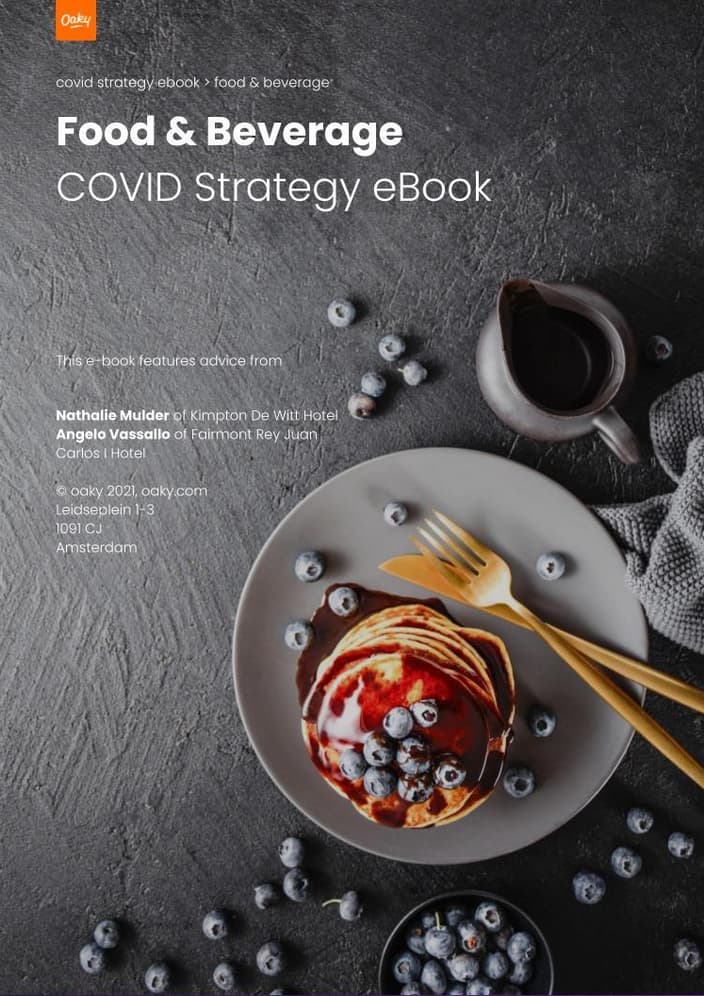 What's inside?
This guide will explain:
How to offer premium service and experiences to guests despite new regulations
How to keep staff productivity high
Which financial aspects you need to consider
How to make your F&B offering appealing to returning guests
Ready to get started?
Explore Oaky for yourself or contact our sales team to give you a tour of the product. We're sure we can help you out.