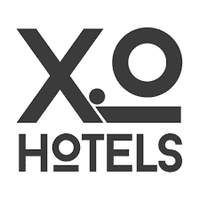 How XO Hotels tweaks their upsell offering for higher conversion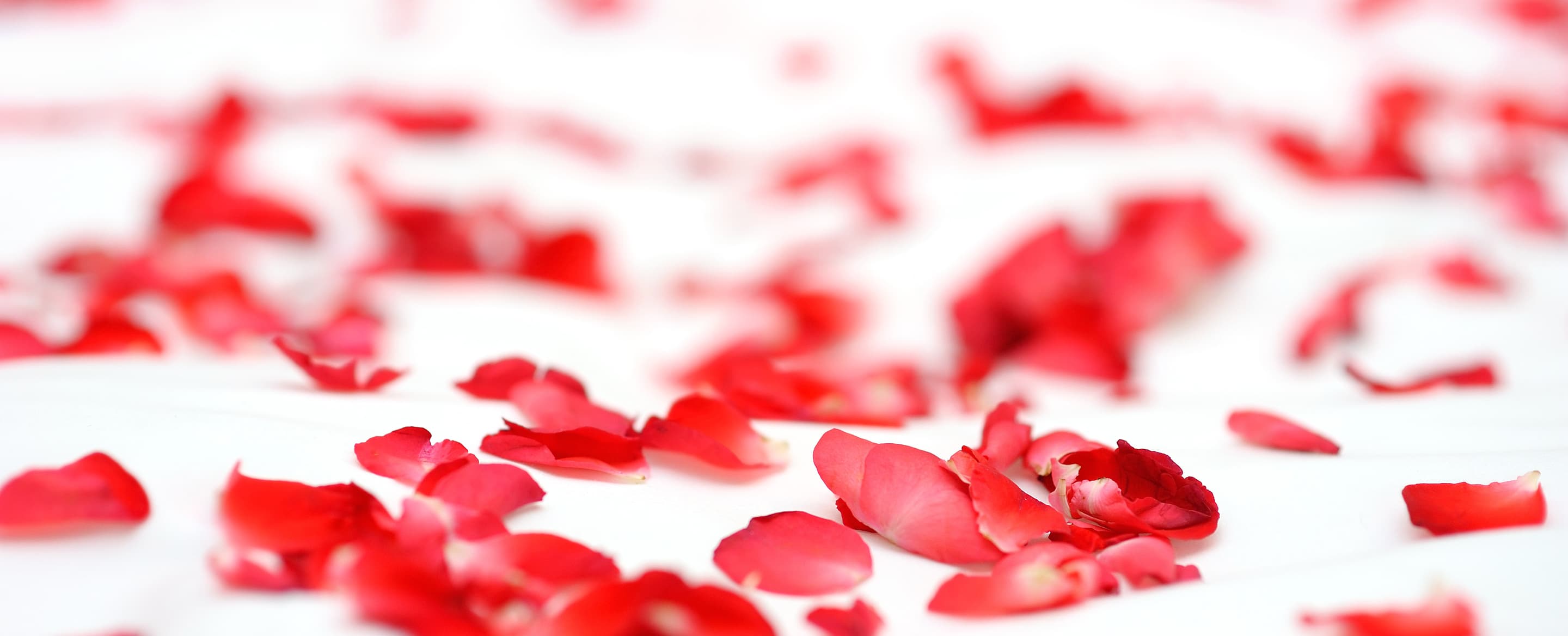 XO Hotels Amsterdam demonstrate how thinking outside the box can make a massive difference to your hotel's total revenue.
XO Hotels are a group that took to digital upselling like a duck to water. Immediately implementing guest segmentation to present relevant offers to leisure, business and short-stay travellers, they used their knowledge of their target demographic to come up with creative deals that convert.
This is reflected in the performance of their offers – particularly in our case study Park West, which sees an average ROI of 8.95% and a 10.44% conversion rate when upselling services. Their varied guest profile is in part composed of short-stay couples, a guest profile that suggests a higher probability of birthday or anniversary celebrations, and a higher likelihood of a 'let's treat ourselves' attitude.
Choice architecture with a positive result for guest and hotel
XO Hotels have benefited from creative and cleverly-packaged offers that provide their guests ample choice. The romantic packages are among the more popular deals that XO Hotels offer. They were interested to see that out of their two 'rose petal on the bed' offers on their Oaky, the one that featured the petals in a heart shape far outsold the offer in which the petals were simply scattered. In terms of cost and preparation, these two services were almost identical, yet guest behaviour demonstrated that the extra step of the heart shape arrangement made all the difference.
Over time, the small price difference in these packages created a considerable difference in revenue, with minimal time and effort on the part of hotel staff.
Leaning into the smart upsell to maximise revenue per guest
"Using Oaky demonstrates a proactive manner of communication that keeps guests enthusiastic about their stay and it's more attractive for guests to book an upgrade in advance."
Park West exemplifies the value of upselling in a period of low demand. The creative offers offered by XO Hotels give each guest the opportunity to make their trip a memorable one. With less trips being made by your average traveller, these opportunities have become more attractive than ever. In turn, Park West has made the best out of slower business by increasing revenue earned per guest. It's a win-win!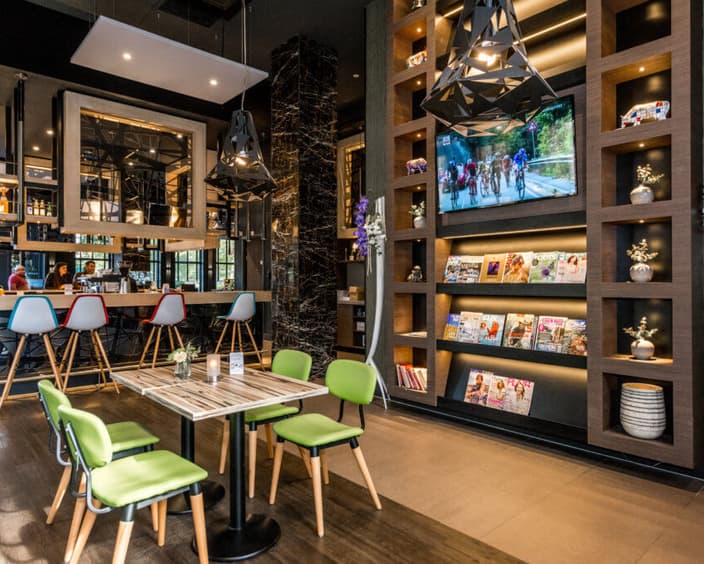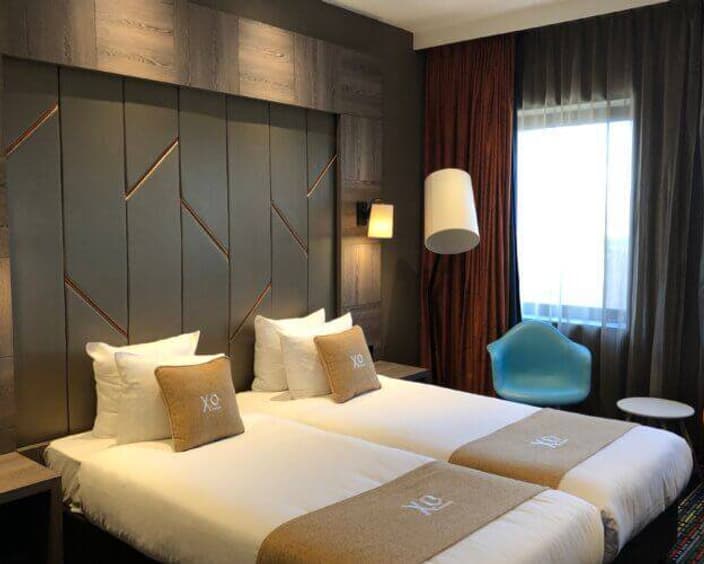 Case report
XO Hotels: tweaking upsells for higher conversion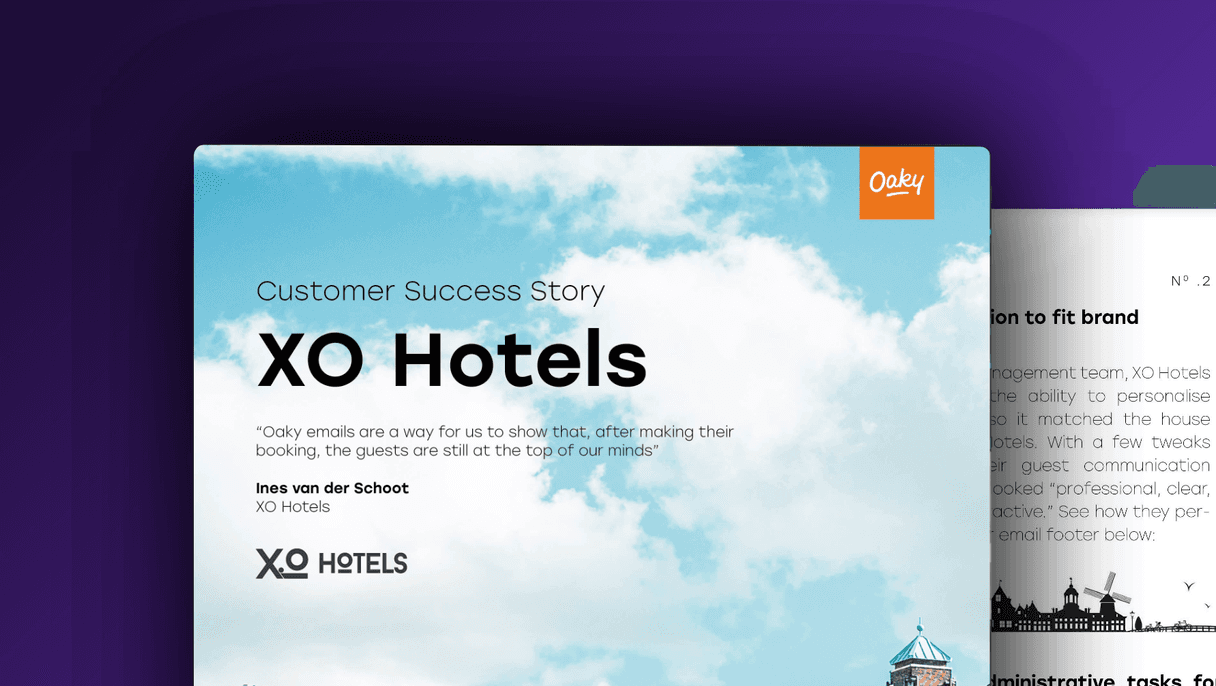 XO Hotels: tweaking upsells for higher conversion
Ready to get started?
Explore Oaky for yourself or contact our sales team to give you a tour of the product. We're sure we can help you out.