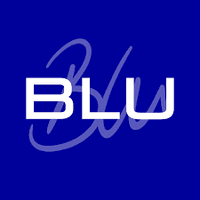 Radisson Blu Hotel, Dubai Waterfront: learning more about guest preferences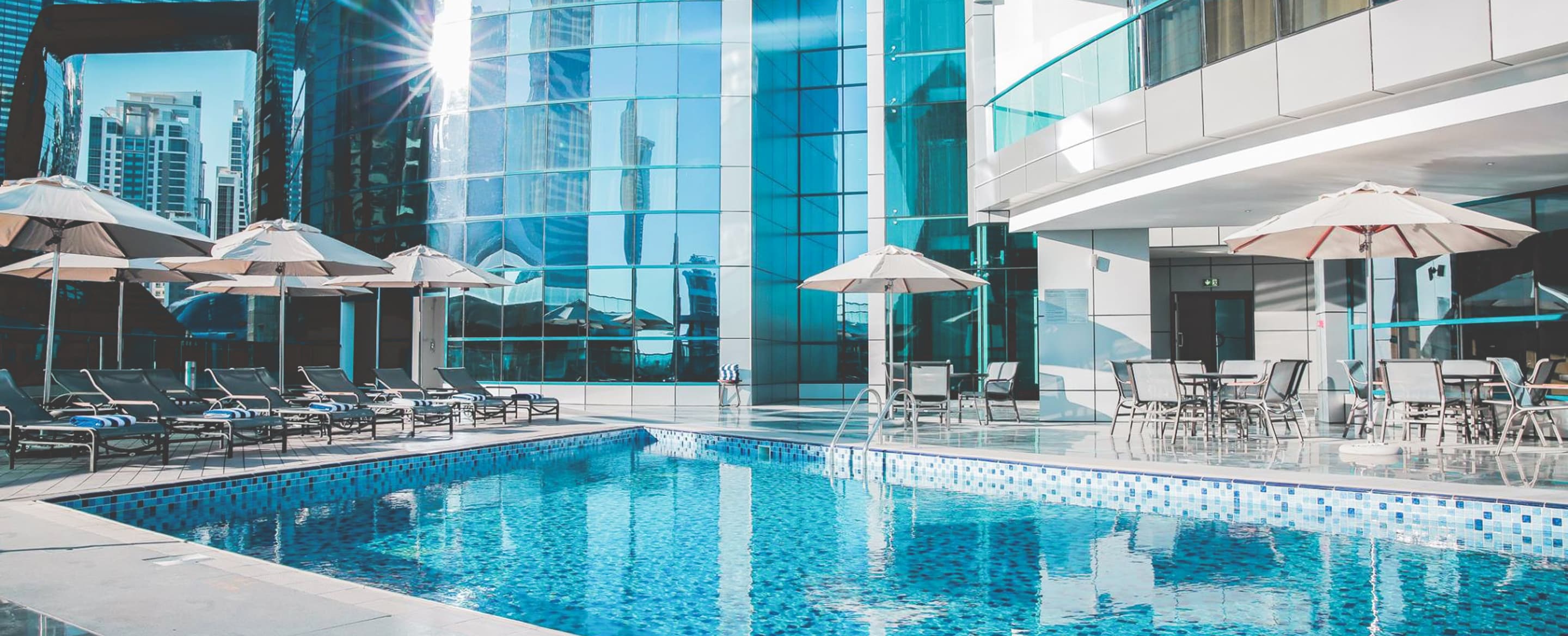 We spoke to Tamer Said, Revenue Manager at the Radisson Blu Hotel, Dubai Waterfront about why his hotel's upselling conversions have increased.
Cross-selling breakfast pre-arrival
Many of the hotel's guests book room-only so cross-selling their breakfast buffet pre-arrival is a great way to generate extra revenue for them. With their previous tool, the hotel received at most 35 requests per month. Since using Oaky, this has increased by 70% to 50-60 monthly requests for breakfast, depending on the season.
Increased promotion of food and beverage venues
The hotel quickly realised how useful Oaky was to promote our food and beverage department. Now, while guests are getting excited about their trip, they can offer a deal for a lavish breakfast or delicious dinner at their steakhouse. Tamer described that as they learn more about what their guests like and which offers work well, they continue refining their approach, to add value and improve conversions.
Drastic increase in incremental revenue
When the hotel switched to Oaky from our previous tool, they saw a huge increase in incremental revenue. While room upgrades did well, their services performed even better. In the first 15 days of using Oaky, they generated 800% more than what they were used to from their other tool.
Download the case report for more details!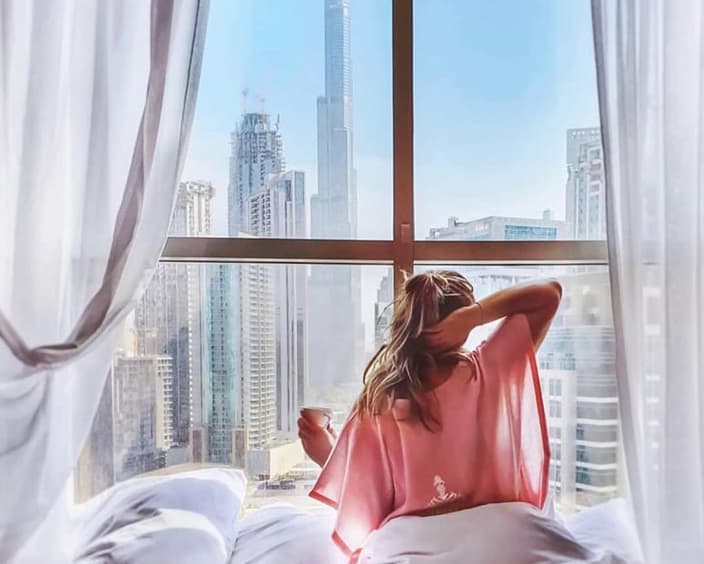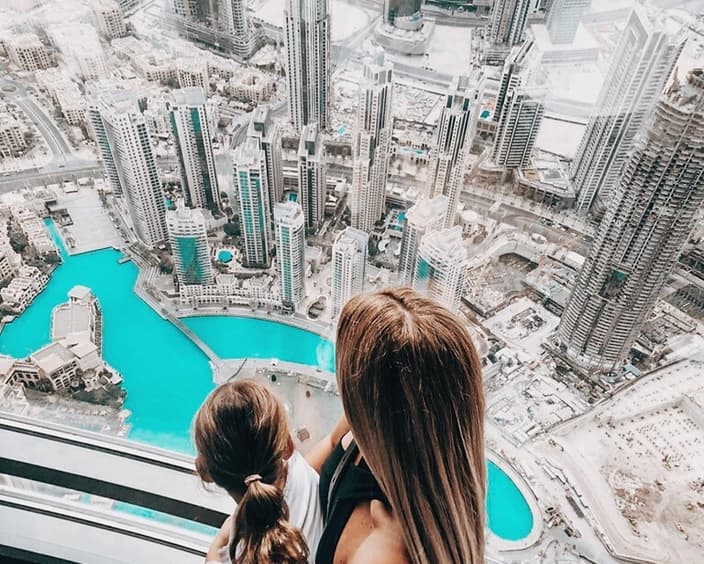 Case report
Radisson Blu Hotel, Dubai Waterfront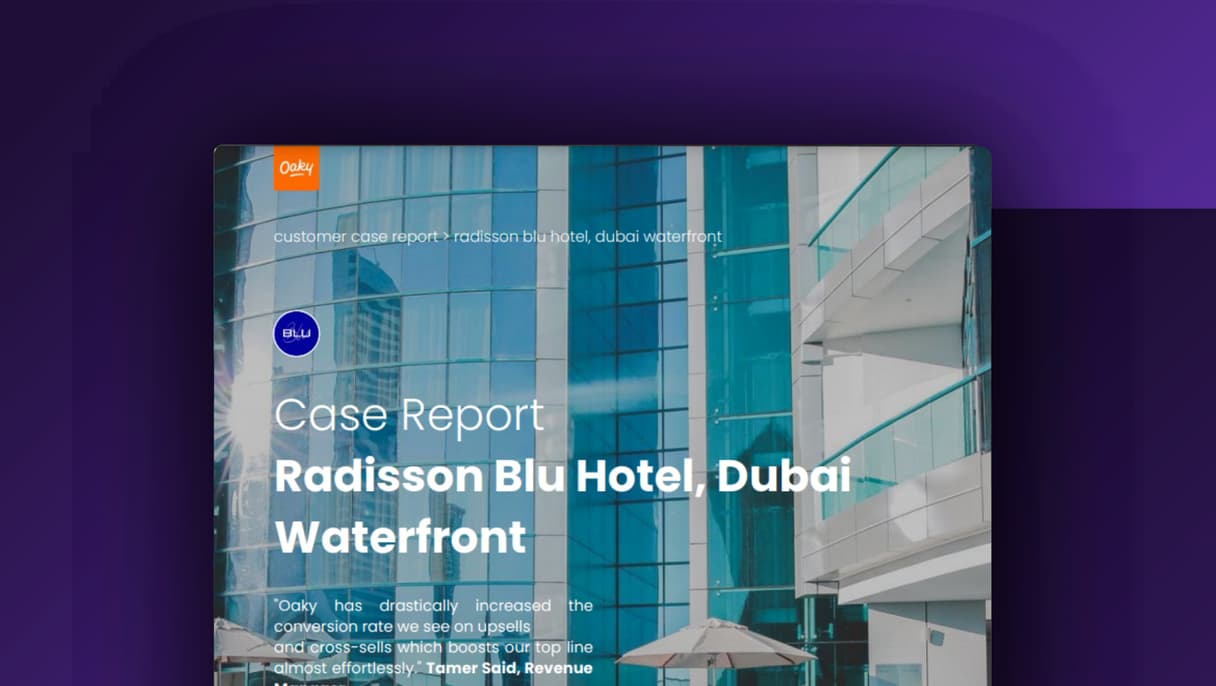 Radisson Blu Hotel, Dubai Waterfront
Ready to get started?
Explore Oaky for yourself or contact our sales team to give you a tour of the product. We're sure we can help you out.