Jordan Hollander on finding the right tools in today's hotel tech jungle
Marieke Wisse •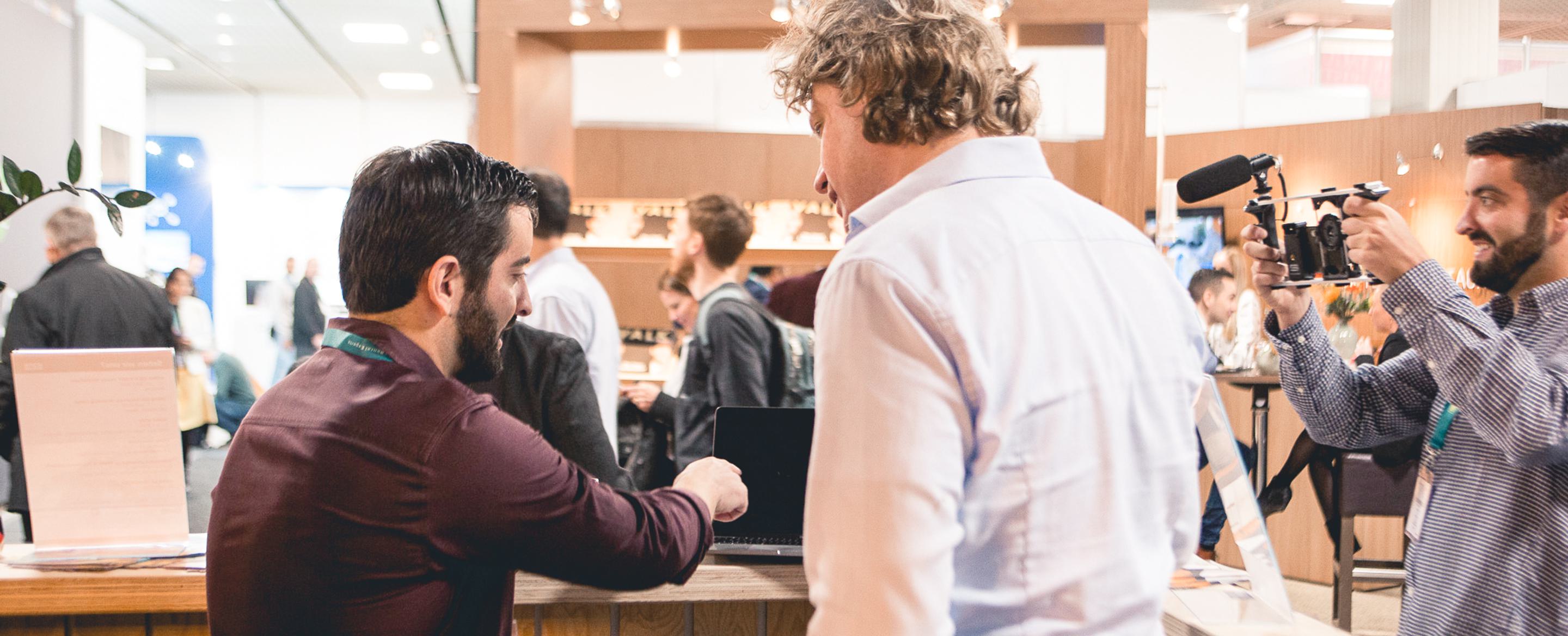 Start-ups and established players alike are finding ways to make life easier for hoteliers by providing them with revenue-generating and productivity-boosting tech solutions. But as the number of options to choose from steadily grows, hoteliers have a harder time keeping up with all the new developments and selecting what's right for their business.
In the following article, we've summarised a chat we had with Jordan Hollander, Co-Founder at Hotel Tech Report, about the quickly developing hotel tech market, what to keep an eye on and how Hotel Tech Report's work is making it easier for hoteliers to embrace new solutions.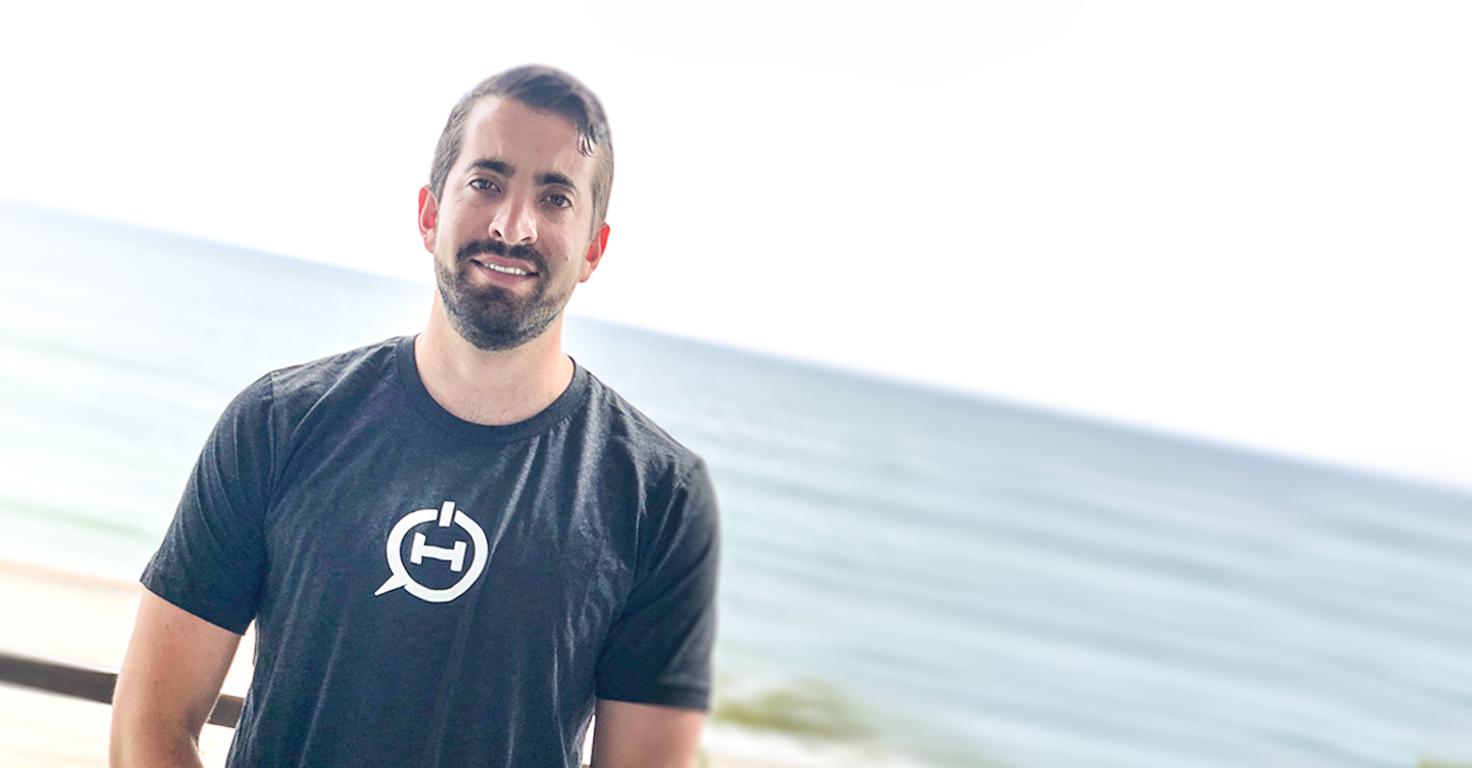 Jordan Hollander, Co-Founder at Hotel Tech Report
Tools for hoteliers – the essentials
For hospitality professionals who are only starting to explore the jungle of solutions available, or for those looking to upgrade their current toolbox, it can be difficult to find the right options. We asked Jordan what he suggests hoteliers start with.
"The property management system is obviously the heart of the hotel, so I'd start there. Having said that, I'd create my ideal stack including business intelligence, a central reservations system and operations. To have a well-rounded set-up, it's important to ensure that the PMS can integrate with all my other solutions in a cost-effective way," Jordan advises.
Once this is in place, Jordan goes on to suggest hotels invest in guest messaging software and hiring and staffing platforms. Especially larger properties would benefit from this as it would help them easily manage and store communications and data.
Reading about all these specialized programs might make you wonder: wouldn't it be easier to just get an all-in-one solution instead of building my own suite with different tools? According to Jordan, this depends on the level of integrations offered by the specialized tools.
"Highly integrated providers are ideal because they focus on their service better than a single company is capable of delivering all services. However, cost is always a consideration, so it's important that when buying separate tools there is a strong business case for each one. Sometimes this is in pure ROI, other times it's thinking intellectually about how a technology solves real business problems," Jordan outlines.

Keeping an eye out for the 'new kid in town' and rising stars
The most successful players in hotel tech are companies who address real-world business problems. When asked who he thinks does this well, Jordan named Workpop, a big name in the restaurant business who is now expanding into hotels.
Workpop is a hiring platform for hotels that connects end-to-end needs from sifting through a candidate marketplace to onboarding - a game changer every hotelier should be taking a look at.

"In the U.S. we're facing such high employment now, that it's difficult to find talent in lower paying jobs for many of the hoteliers we talk to. Add the complexity of union laws and many hotels' archaic hiring practices to this equation and you'll see this has been one of the biggest problems of our industry. Workpop addresses it in a very practical way which is why it has become so popular," Jordan clarifies.
Revinate's CRM product is also high on Jordan's list. "It's cost-effective and leverages tons of great data to help marketers easily deliver engaging email campaigns. Revinate isn't a new kid by any means, but we're seeing great adoption from hoteliers looking for a simple and powerful CRM solution. Revinate has created a great new product over the last couple of years and we're excited to see where it goes," Jordan says.
Another quickly developing aspect of technology is the B2B application of voice. "I really like how IDeaS is using Amazon Alexa to create structured queries for data sets. It's really hard for tech companies to stay on the cutting edge of UX design with huge install bases so Alexa solves that problem by removing UX altogether." Jordan highlights. This approach is particularly practical when revenue managers or financial controllers are in a hurry and need to pull up some figures quickly in a meeting or during a call.

Differing marketplaces: Europe vs. the U.S.
For hospitality tech developers, where they start out can make big difference in how well their company can develop and grow. Today, the biggest difference lies in the fact that the U.S. has become much more institutionalized than Europe and is less fragmented. U.S. hotels are much more likely to be branded or owned by large management companies with sophisticated operating organizations.
This means early on for startups there is a lot of opportunity in Europe to bring small independent hotels on board often without replacing an existing technology because they're often still using pen and paper.
"This is great for proof of concept, but we find that at a certain scale European companies start losing steam domestically because acquisition costs of selling into one-off hotels don't scale well. This is when start-ups come to the U.S. to find a larger pool of bigger and more strategic clients. These certainly exist in Europe but not to the extent that they do in the U.S. There are also tax code and regulatory issues that differ drastically like GDPR, employment laws and other rules and regulations," Jordan clarifies.

What role does Hotel Tech Report play?
As outlined, new solutions are constantly being developed to help hotels run more smoothly, generate more ancillary revenue or improve communication with guests. However, when it comes to trying new programs, Jordan and his business partner realized many hotels were reluctant to do so.
"We came to the insight that hoteliers didn't want to try a new technology because either there was a lack of trust in the sellers or the perceived risk of doing something new was too high," Jordan explains. "This not only led to hoteliers missing out on great opportunities but also to new startups with great products having difficulty scaling and developing into mature businesses because demand grew too slowly. To fix this dynamic, we decided to create Hotel Tech Report."
The initial idea for the website and business was simple. Hoteliers would get a chance to leave authentic feedback of the tech they used, and tech companies could benefit from these reviews during the sales process to build trust with prospects and increase the speed of adoption. To make it even easier, tools are categorized by the jobs they serve including marketing, revenue, administration, group sales and operations. To avoid confusion, Hotel Tech Report has created a taxonomy which hoteliers easily understand and have some initiatives out our which will make this more of an industry standard and ultimately benefit both users and suppliers.
"Since the best companies will have the happiest clients and the best reviews, they will move to the top ranks of the site to acquire more market share even if they don't have the biggest salesforce," Jordan elaborates. This new approach allows great products and companies to grow quickly and works as an innovation driver in the hospitality industry. Hotels experience happier guests and more profitable operations while vendors can acquire clients more efficiently and are able to put more funds towards R&D.

What will be the next big thing?
This question is always an interesting one to ask, especially of people who are so deeply involved in the hospitality tech world. In Jordan's opinion, usually "the next big thing" is more relevant in consumer-facing businesses.
"In B2B it's really all about building companies that customers love. There's a lot of industry chatter around big data, voice and A.I. which will certainly all be important parts of the ecosystem, but they will be integrated incrementally. We hear so much on the technology vendor front about the next big thing, but most hoteliers haven't caught up with the technologies of today - so we think it's putting the cart before the horse to some extent and can actually scare hoteliers because it makes them feel more inadequate on the technology front when they don't fully understand these concepts," Jordan elaborates.

An ambitious outlook on the future
When asked where he sees himself and Hotel Tech Report in the next five years, he says he hopes his platform will be the single source of truth for all things related to buying and selling hotel technology. "More and more hoteliers will continue coming to the site to research and vet vendors and ultimately the hotel tech buying process will be quick and easy. Hotel Tech Report will serve as a verticalized version of LinkedIn for the industry where technology vendors come to find new partners and collaborate to grow their businesses together," he goes on to say.
Partnerships are the best form of customer acquisition today for vendors we speak to, but the partnerships process is still very rudimentary for 99% of tech companies. Today vendors put out press releases about integrations, create webinars around partnerships and do all these other highly labor-intensive tasks.
"We think there are far more efficient ways to collaborate between companies and you'll see Hotel Tech Report play more and more into that space in the not so distant future. We've got more than 400 companies on our platform globally and we are building really cool features into the vendor dashboard to help companies share intelligence with each other and close more deals, so stay tuned," Jordan concludes.