9 Guest upselling insights for summer 2021
Marieke Wisse •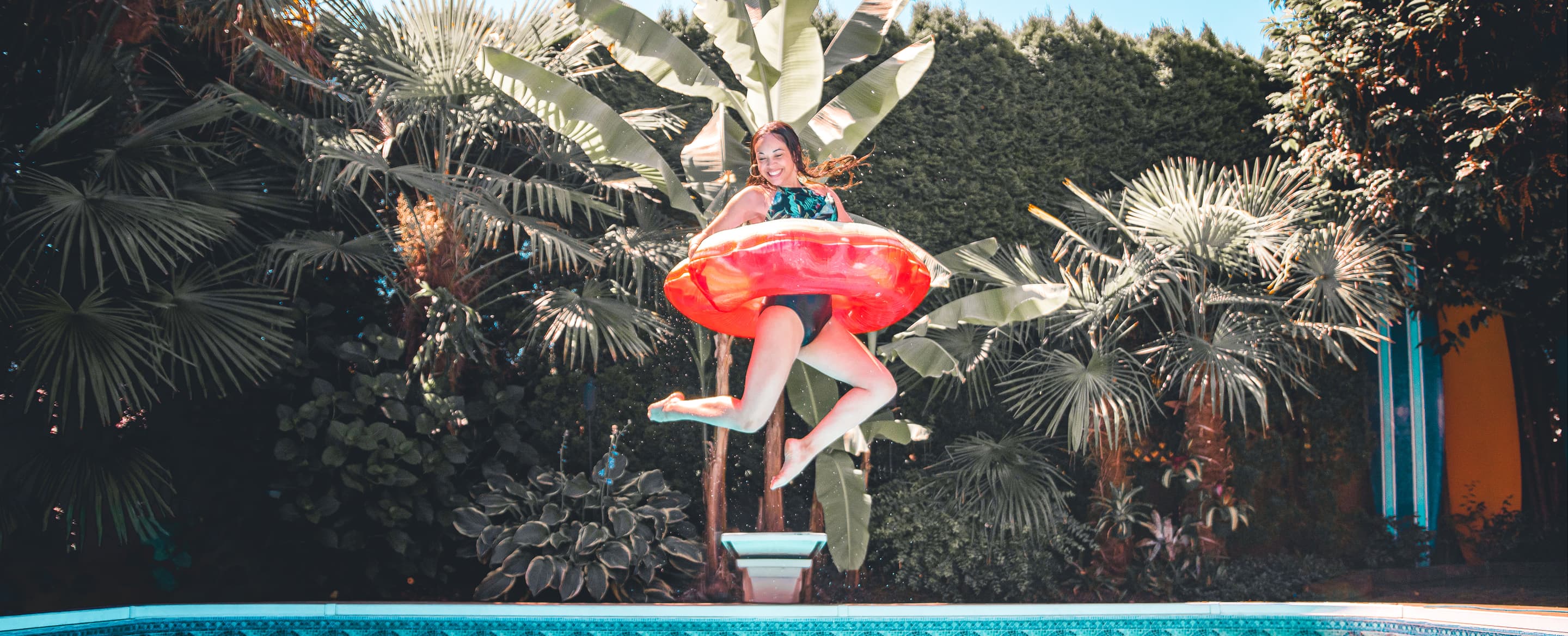 We hear from Oaky's Head of Customer Success, Saahil Karkera, on 9 important upselling activities to keep in mind for the first months of your hotel's reopening.
It's summer – the season of vacationing! This year it's also the season of where the building momentum of travel comes to a head, as several countries begin to ease travel restrictions. As we plan to reopen hotels and welcome guests to hotels again, let us reflect on these insights from 2020 that we've gathered from Oaky customers that excelled in guest upselling during the pandemic period. Feel free to use these insights to craft your hotel's reopening strategy and make the most of the pent-up travel demand from the Covid-era traveller.
This article includes:
How certain hotels used guest upselling to thrive during the pandemic period
How certain hotels updated their strategies,
Examples of deals that worked
Creative ways to drive revenue during the pandemic
With restricted travel possibilities, guests look for experiential, value for money staycation deals. These guests now have a wide variety of domestic hotel/accommodations to choose from. Not only are hotels trying to attract a new type of traveler - the discerning locals; but also competing against non-traditional competitors for a fraction of the travel volume. Amidst growing social media consumption, attracting eye-balls to your hotels and convincing them to book a stay with you, is an ideal strategy to optimise.
"We intensified our sales and marketing strategy to make us the "loudest" hotel in Moscow to support B2C demand"
"We also invited a writer to write an article about our hotel, which was later published in a well-known women's magazine"
Things to consider:
Define your ideal guest persona.
Focus on showcasing your unique selling proposition
Wow guests with experiential deals, after all we live in an experience economy these days.
Strive for omni-channel advertisements, social media campaigns to attract your ideal guest.
Paid promotions/advertising/ Non- traditional advertising channels (e.g. Magazines) should be considered.
Send newsletter campaigns with your fresh new offers to guests who have stayed before.
Incentivise direct bookings on your brand.com page.

2. New guests, new expectations
Now that you've defined your ideal guest persona, remember that their needs and expectations have and will continue to evolve as the pandemic situation progresses.
"At this moment, the typical portrait of guests is couples, newlyweds, families, small groups of friends, mostly domestic. International share of guests in the hotel is less than 5%. We also understood that the guests wanted new services for reasonable prices, so we reviewed old deals and created a few new offers. For example, in the current world, more and more people care about safety. They prefer to have breakfast right in their room, so we created an In-room breakfast offer. It's also popular among couples. The nice views from the rooms helped with this" - Irina Sidorovskaya - Radisson Blu Olympiyskiy, Moscow
"We marketed (both paid and organic on social media) our packages a lot, Date Night and Sleep-in (brunch package) and our Love package. That resonated a lot with the market, a lot of staycations and romantic getaways were booked"
Things to consider:https://colossal-caracara-stag...
Covid-era travellers will be deal hunting. Give them a solid proposition to book with you and not cancel.
If you are receiving international travellers, can you

Provide them with all the necessary information they need for their travel
Look into organising PCR tests for them. This will enhance their stay experience with you.

Use the demographics and stay details of the guests for better segmentation for pre-arrival or in-stay upselling.
Creativity is king. Guests, irrespective of the demographics are hungry for new experiences. Think of ways you can meet these expectations within the regulatory and operational constraints applicable to your hotels. If you are lacking some inspiration, Oaky's Deal Library has several special deals you can easily offer.
Bundled deals is a proven way to demonstrate "high value for money" for your guests. Bonus is that you sell multiple items in one go. E.g. You can sell an already well-selling Parking Deal and combine it with Breakfast Box on arrival for a higher price.
Knowing your guest attributes and segmenting your emails and deals, empowers you to deliver a compelling guest experience. Seeing fewer, yet relevant deals reduce the paradox of choice effect and drive higher conversion rates. This also subconsciously indicates to your guest, that you are aware of their needs and are catering to them, making them happier. This is a great win-win situation. Guest segmentation when done correctly can drive higher conversion rates and a wonderful guest experience.
"We did carry out segmentation in Oaky so that we made sure that the services did not end up being offered to 'the wrong guest', guests that had already booked the package and business guests that have no interest in booking a Love Package for their stay."
Things to consider:
Exclude guests from seeing deals they have already booked.
Offer specific deals and/or emails relevant to the length of stay, period of stay, source of booking, rate codes.
You can create multiple versions of the same deal, targeted at different guest segments e.g. In-Room dinner with no discount for LOS=1, or In-Room dinner with a discount for LOS >1.
Drive guests to F&B venues with simple/creative deals and upsell further at the F&B venue. I personally, fell for this when I recently took a free welcome drink at the bar of a hotel I stayed and ended up ordering a few rounds of drinks and snacks to go along!
With Covid, there is no written down playbook. The circumstances are dynamic and evolving. The best way to deal with this situation is to act in an agile way monitor and course correct in an incremental fashion. Make some assumptions, run short experiments, constantly monitor your teams key metric and made small adjustments where needed
"When we didn't see the results from previous selling strategy, we decided to be more dynamic with room type deltas to offer a guest better option. We created a seasonal room price matrix with discounted room type deltas. Additionally, we overlooked prices for such deals as early check-in and late checkout, breakfast offer and etc. To attract guests to our restaurant we offered free option Book a table and get a 15% discount on all menu. And it works!" - Irina Sidorovskaya - Radisson Blu Olympiyskiy, Moscow
Things to consider:
Start with aligning on the key metrics for the hotel and how each team can contribute to this. In the current scenario, all teams should think from a commercial frame of mind.
Critically evaluate the performance of all the deals you are offering.
Do not be afraid to scrap underperforming deals and replace them with new ones. This agile way of working will also need tight/close collaboration with another department.
Don't be afraid to experiment with prices. We recently heard from a customer that they have been selling room upgrades for 2x the price compared to earlier periods. They incrementally increased the upgrade supplements to determine the price elasticity.
Feedback is critical! Ask your guests, digitally or in person what they would have liked to see/experience at the hotel. Use these inputs to improve your offerings and enrich your ideal guest persona and related creative deal offerings.
Covid-era travellers are consistently booking higher category rooms. If you strangely end up in a situation where your base category occupancy levels are poor. As a part of your pre-arrival communication, proactively offer guests to downgrade in return for getting a few complimentary services. This reduces the stress for your front office and reservation teams. And your guests will appreciate the advance notification.
Pent up demands meet deeper pockets. For the last two years, we've all missed travel, eating out, enjoying a drink in a bar, movie theatres etc. We have been craving for such social aspects. We now understand the significance or value of these activities, and in a combination with growing savings, we don't mind splurging on these activities the next time we are able to engage in them.
"Guests were ready to spend a lot more than usual for their vacation because they were waiting for it for so long and were limited in travel opportunities abroad for indefinite period. Many guests arrived more than once - at the beginning and at the end of the season. Demand for higher room types increased and requests for meals inside the hotel were much higher than usual due to limited service of restaurants outside the hotel." - Natalia Mudretsova - Radisson Collection Paradise Resort & Spa, Sochi
Things to consider:
Guests will want to book higher category rooms rather than lower ones. Manage your pricing strategies to ensure occupancy across all room categories.
Consider upgrading or adding new premium offerings to your services e.g. Offer a bottle of champagne in addition to a bottle of Cava.
Use segmentation to show the right deals to the right segment of guests.
Offer convenience-oriented/creative deals to make the guest stay exciting.
In the coming period, we may see a rise in the number of families and singles/individuals travelling. Do think of these guest segments, if you want to attract them and how you can cater to their needs.
The pandemic sounded like a death knell for the buffet breakfast! But behold, a year and a half into the pandemic, Breakfast is still the most popular deal for hotels worldwide. Most people associate a hotel stay with a good lavish breakfast! Given your constraints do consider offering at least a breakfast option, if not multiple versions of it.
"It's not a secret that the most popular deal is our fantastic Buffet Breakfast. During the pandemic, when many hotels were decreasing the options available to guests at breakfast, we focused with our team on improving quality and perception within the regulations set out by local authorities. This has definitely been reflected in guest experience scores and reputation" - Irina Sidorovskaya -Hotel Name: Radisson Blu Olympiyskiy, Moscow
Things to consider:
If your hotel is using lower (without breakfast) ADR rates to attract guests, sell breakfast as an upsell deal to drive TrevPar.
Offer a nominal in-room breakfast "upgrade" to guests who already prebooked a buffet breakfast.
Offer themed/creative breakfast upgrades e.g. Champagne breakfast or addons like Mimosa etc.
7. Teamwork makes the dream work
One of the biggest challenges of the pandemic period was seeing colleagues and peers being furloughed, seeing a dramatic increase in workloads due to managing responsibilities of furloughed colleagues all while keeping hotels open (where allowed by the regulatory authorities). Skeleton teams now had to collaborate and communicate even more closely and effectively to ensure they could deliver on common objectives for the hotel.
"Multi–tasking between departments, working hours were decreased and the recognition of new reality. As an example, all colleagues from different departments scheduled working shifts in housekeeping in the first few months of the pandemic. In addition, we arranged every day meetings with our GM to discuss compset and REVPAR related items" Irina Sidorovskaya - Radisson Blu Olympiyskiy, Moscow
"The COVID period has been one of uncertainty for the hospitality industry and our team had to adapt quickly from both an operational and commercial perspective". - Olivia Odudu - The Grand York
Things to consider:
Hotels departments and teams have traditionally been siloed. Use this "reset" moment as an opportunity to work with each other to see how you impact your revenue metric and cost metrics.
Hold weekly teamwide meetings to evaluate progress or lack thereof on meeting the above metrics.
Create small win opportunities for the team and celebrate when you reach them.
Several hotels will have a large portion of their workforce returning after a long break or hiring new employees. Follow the Fundamentals of Upselling course to refresh your knowledge about good vs bad upselling, the guest perspective, total revenue management and simple tips and tricks.
8. Attribute-Based Selling
Hotels always have special attributes that discerning guests would not mind paying a nominal extra to enjoy. These attributes could vary from a special corner table or a table with a view in a restaurant, room far away from the elevators, corner room, rooms in the same category but with extra space etc. Why not monetise these attribute to drive that TRevPar?
"Instead of upselling to higher room categories we have created an option of "Fresh Design" and uploaded it under the Services. In each room category, we currently have rooms that have already been renovated and we decided to try to upsell this feature to the guest. The proper upsell amount was defined experimentally based on the guest's reaction and behaviour. Now we can say that "Fresh Design" definitely became one of the most popular options and supported our revenues." - Irina Sidorovskaya - Radisson Blu Olympiyskiy, Moscow.
Things to consider:
Take a quick look at your hotel's infrastructure and map out all these special attributes.
Think of ways to offer these attributes to your guests as an upsell (digital or front desk) strategy
9. Upselling as a strategy
Upselling - digital or front desk, is a great way to remind guests of what they might have missed during the booking process and showcasing services that may enhance their stay and make it even more memorable.
"Prior to using Oaky, pre-arrival communication and upselling had been a little challenging, so the tool has helped us not just in terms of revenue-generating but also enhancing our overall guest experience and exposure of our full offering". - Olivia Odudu, The Grand York
"In case of e-mailing, the visual factors like the photo, relevant short information or discount tag are extremely important, because that's what the guest is looking into for a few seconds and makes a decision" - Irina Sidorovskaya - Radisson Blu Olympiyskiy, Moscow
"We added thematical dinners, increased the price for breakfast, Late check-out/early check-in and refreshed it all with "selling" pictures, of course. A nice picture has helped to stimulate sales." - Artur Gubaydullin - Radisson Blu Resort & Congress Centre Sochi.
Things to consider:
Due to financial reasons, not every hotel can currently use a digital upsell platform. To balance this, ensure you have a polished front desk upsell strategy. See here what is a good upsell vs a bad upsell can look like.
If you are one of the lucky hotels to have a digital upsell platform, give the platform a full makeover to ensure all your communication is relevant and up to date with information, deals and images!
Test, test, test. If your digital upsell platform allows you to preview your guest communication, make full use of it to fine-tune your digital experience.
Add multiple images of your room upgrade and services to showcase your offerings.
As travel restrictions gradually relax and vaccination coverage increases, we are bound to see an increase in new reservations and revenues. To drive incremental revenue and a fantastic guest experience, keep in mind the 10 key insights we have gathered from our customers that did well during the pandemic period. Make sure to apply ideas from this article, such as guest expectations, guest, upselling strategy etc.
And remember, there is no right or wrong, we all are in uncharted territories, incremental improvements done in a collaborative manner is the best way forward. Let us know if there is anything you would like to share that worked for you during the pandemic period!
Last but not least, thank you Elite Plaza Malmö, Jesper Sandberg Revenue & eCommerce Manager Hotel Rival, Britt van Putte - Marketing & Communication Coordinator - Carlton Beach, Irina Sidorovskaya - Revenue Manager - Radisson Blu Olympiyskiy, Moscow, Natalia Mudretsova, Revenue Manager, Radisson Collection Paradise Resort & Spa, Sochi, Artur Gubaydullin, Revenue manager - Radisson Blu Resort & Congress Centre Sochi and Olivia Odudu - Marketing Manager, The Grand, York for your insights.