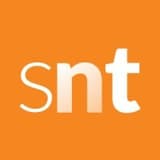 Oaky + Stayntouch
Automate your upsells with the 2-way integration between Oaky & Stayntouch, a guest-centric cloud PMS, empowering hotel staff, guests, and operators.
Benefits
Fully automated upselling

The 2-way integration between Oaky & Stayntouch allows for smooth, streamlined upselling that eliminates manual tasks for you and your team.

Advanced personalisation

Advanced personalisation allows you to tailor deals and services to specific guest segments, reducing request rejections and catering to your guest needs better.

Dynamic pricing

Maximise your revenue by adjusting pricing on your room upgrades and early check-in/late check-out deals on the fly based on real-time market data.

Front desk upsell automation

Enable your front desk agents to upsell better during check-in thanks to smart prompts from the Oaky software.

Expanded reach

Showcase your special services and add-ons to direct bookers and OTA guests.

Creative approach

Unlock unlimited upsell inspiration ideas from our Services library.

Excellent revenue results

Earn up to €250 per reservation in the pre-arrival stage and have the potential to increase your revenue threefold with Front Desk Upsell automation.
Discover Stayntouch and 100+ other integrations in Oaky