XO Hotels Customer Success Story
A detailed report on XO Hotels' upselling performance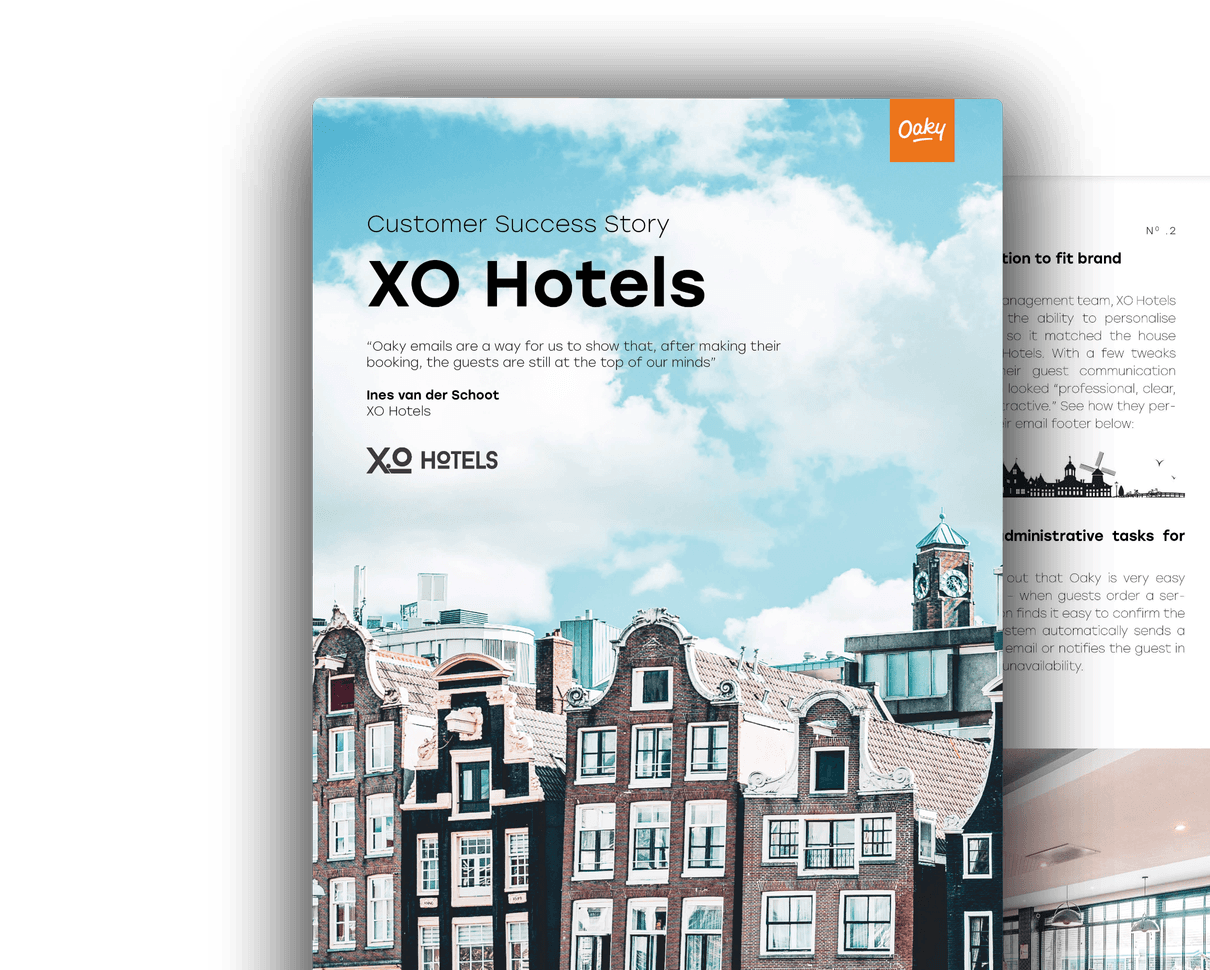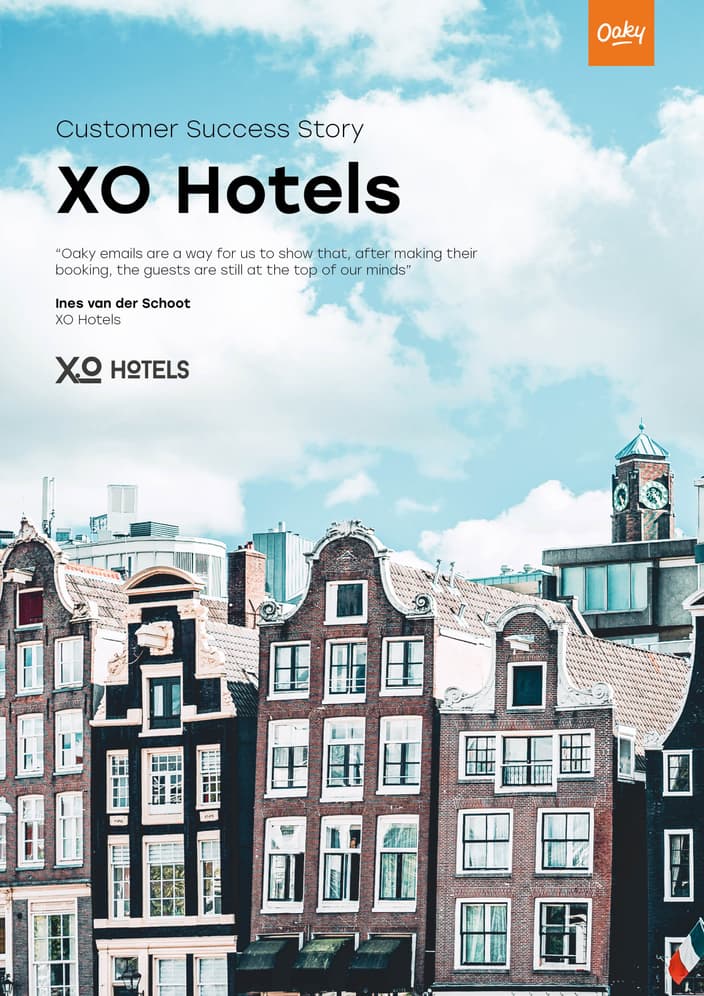 What's inside?
We sat down with Ines van der Schoot, Reservations at XO Hotels, to discuss the creative ways XO Hotels are using upselling to their advantage.
1. KPIs at XO Hotels Park West
2. Challenges for XO Hotels
3. How XO Hotels are using Oaky to their advantage
4. What we can learn from XO Hotels
5. XO Hotel's upselling experience
Ready to get started?
Explore Oaky for yourself or contact our sales team to give you a tour of the product. We're sure we can help you out.