Inspiration Deck: Upselling Around the World
Get inspired by our deck with multicultural upselling deal ideas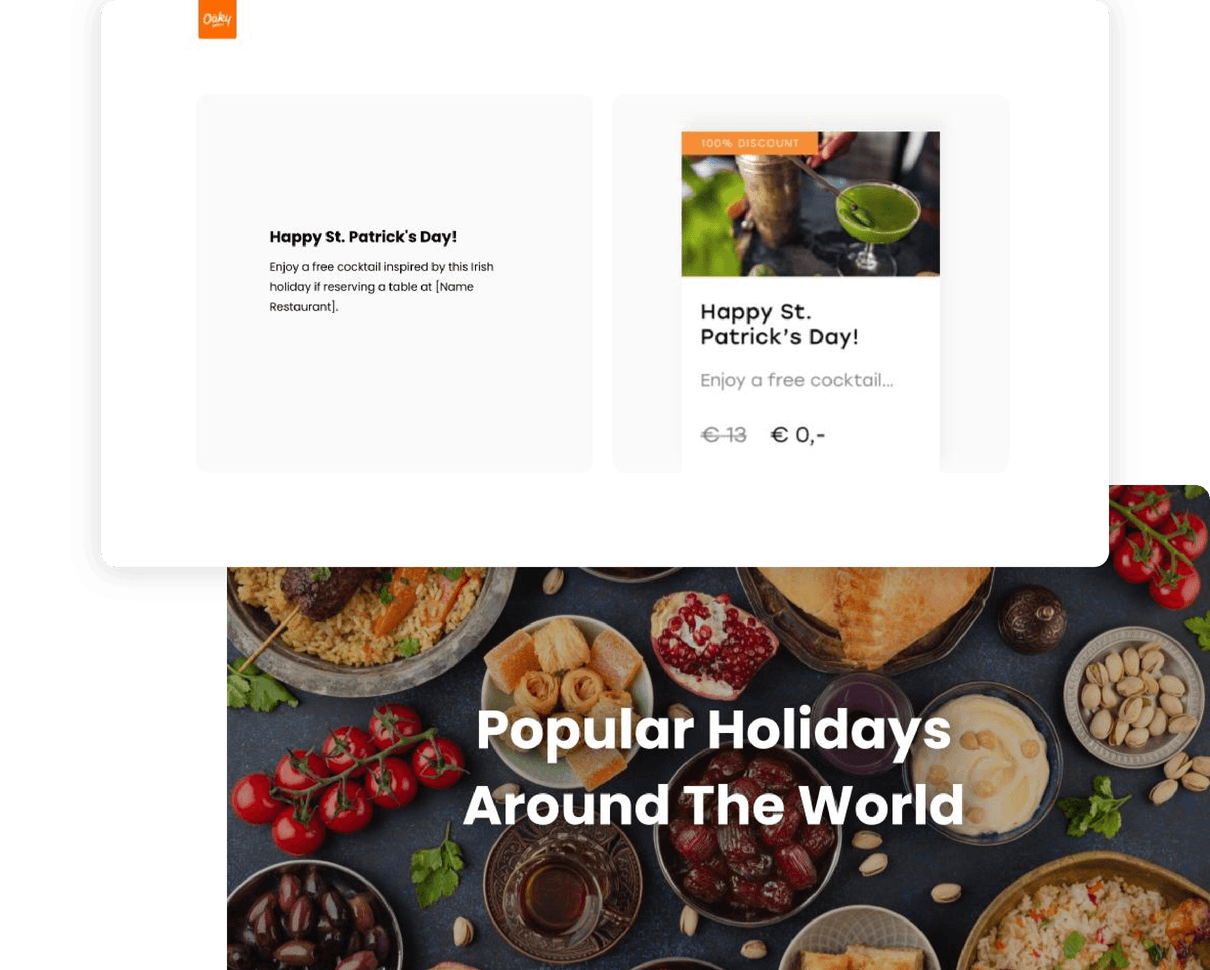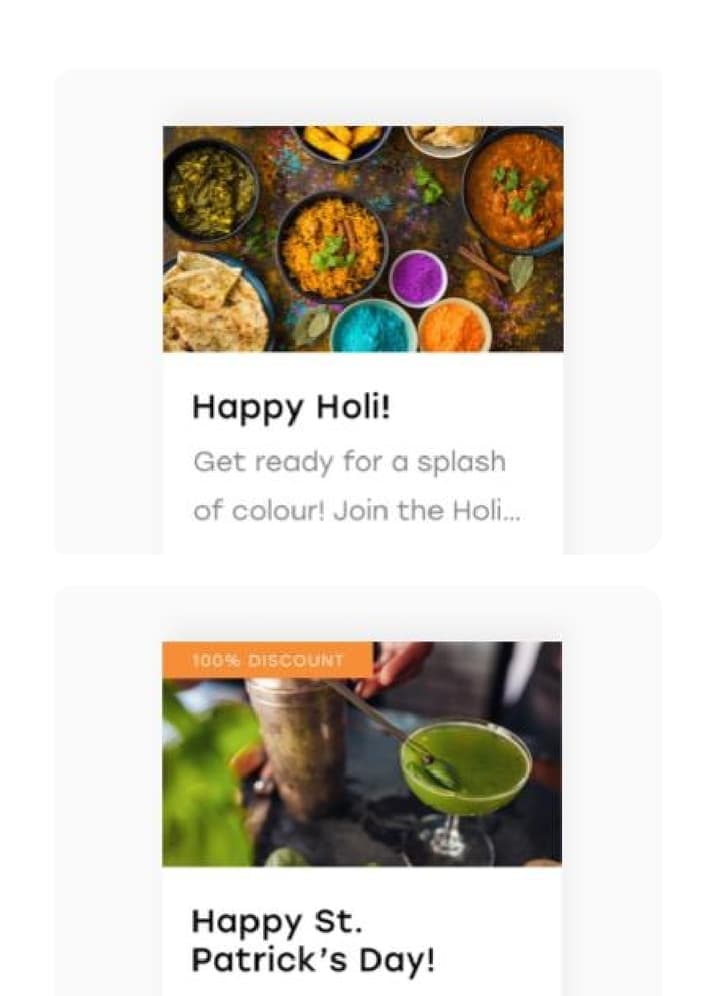 What's inside?
Download the deck and craft culture-specific deals to impress your guests with your well-thought-out upselling approach. Get inspired by our deal ideas for:
Chinese New Year, New Year's Eve, Rosh Hashanah
Creative and fun deals for Halloween, King's Day, and Oktoberfest
Ramadan, Easter, Pentecost, and Diwali
Other holiday celebration ideas to make your guests feel at home!
Ready to get started?
Explore Oaky for yourself or contact our sales team to give you a tour of the product. We're sure we can help you out.