Radisson Blu Hotel, Dubai Waterfront Customer Success Story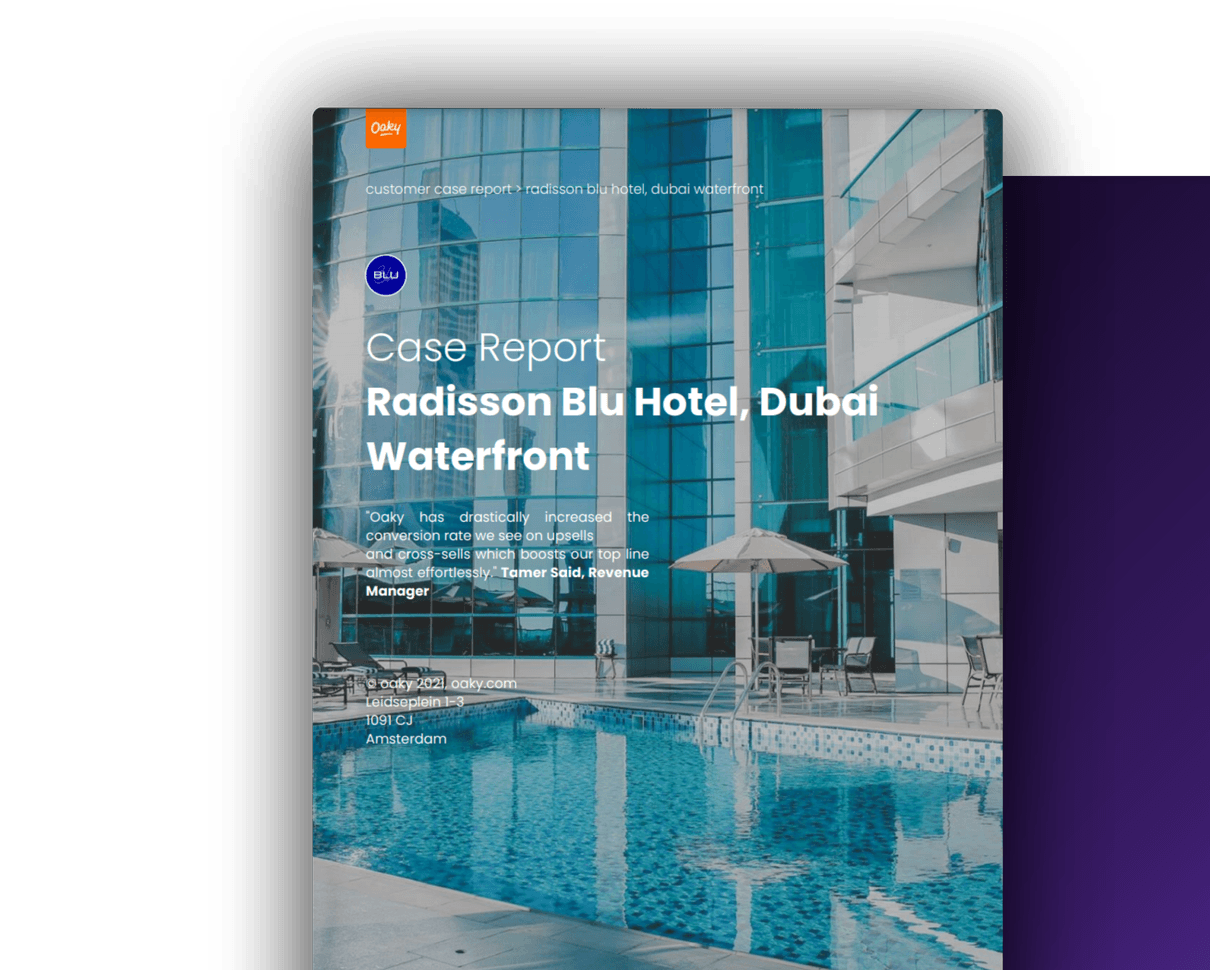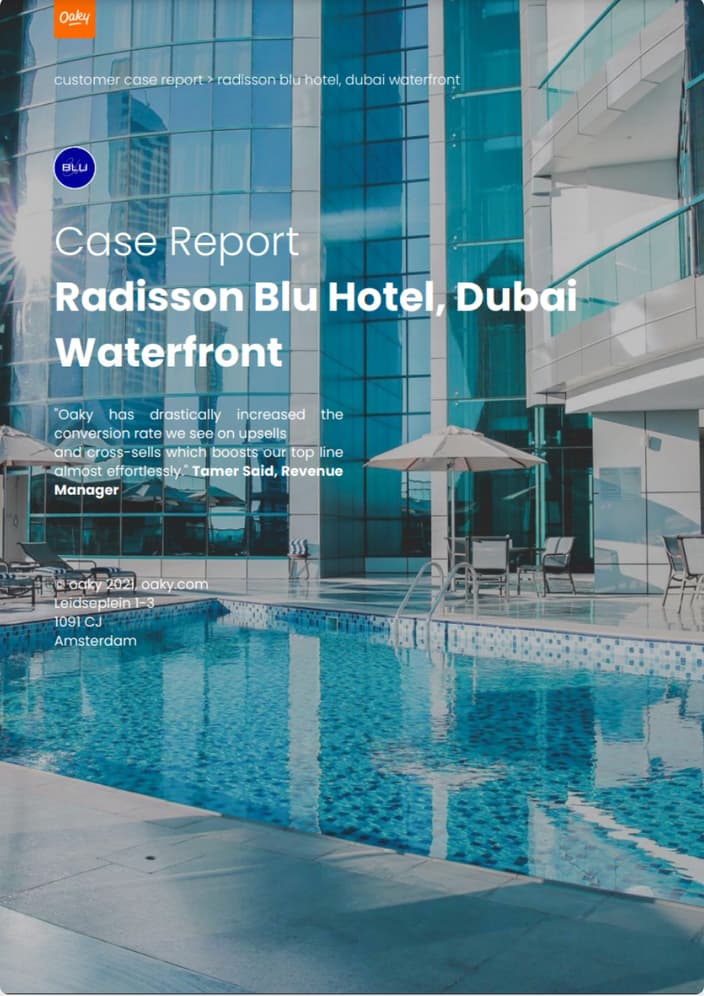 What's inside?
We spoke to Tamer Said, Revenue Manager about why his hotel's upselling conversions have increased.
Cross-selling breakfast pre-arrival
Increased promotion of food and beverage venues
Drastic increase in incremental revenue
Ready to get started?
Explore Oaky for yourself or contact our sales team to give you a tour of the product. We're sure we can help you out.