Upselling via CRM at ONYX Hospitality Group
A case report on the chain's upselling initiative, including their use of the Oaky Cendyn integration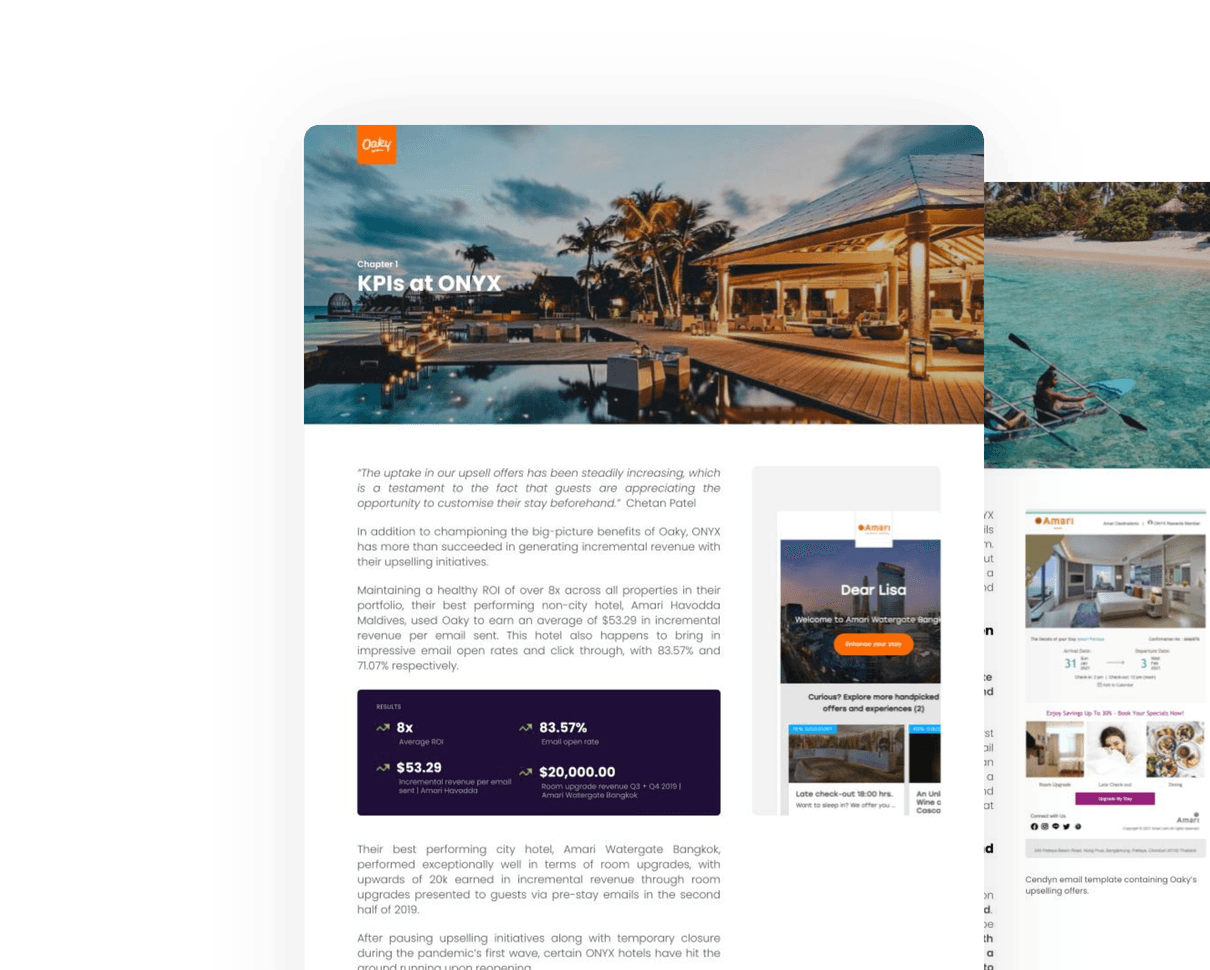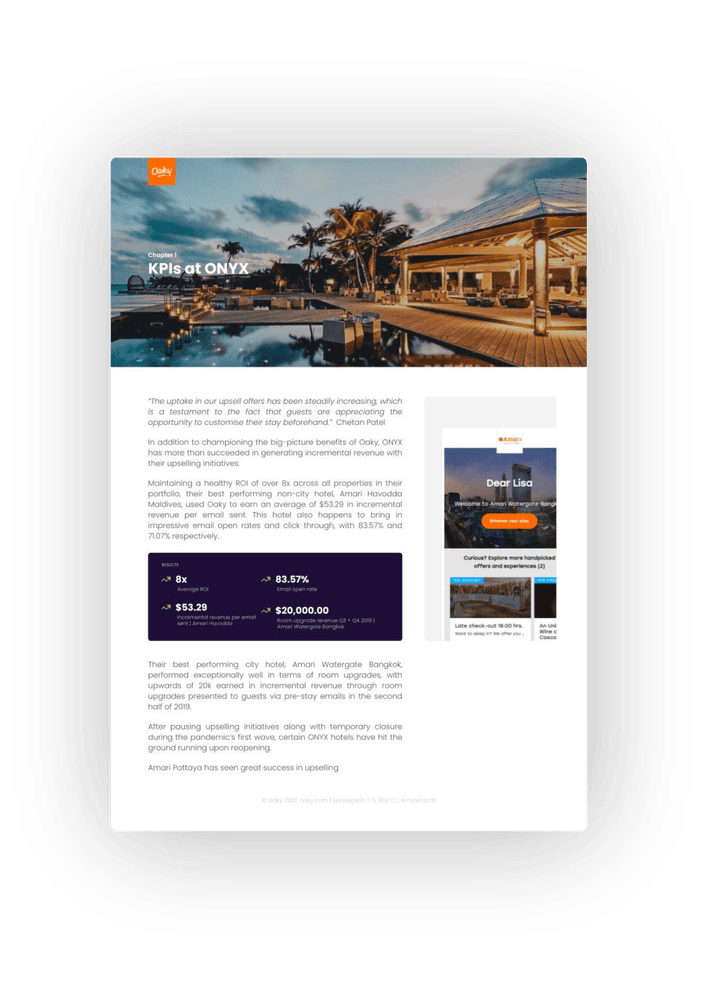 What's inside?
Learn how ONYX uses Oaky as a complementary system to their CRM
Their expert use of upselling for brand engagement
The benefits of incorporating upsells into pre-existing email chains
Deals that sell in this APAC-based chain
Ready to get started?
Explore Oaky for yourself or contact our sales team to give you a tour of the product. We're sure we can help you out.