NAU Hotels & Resorts
Discover how NAU Hotels & Resorts boosted incremental revenue with pre-arrival upselling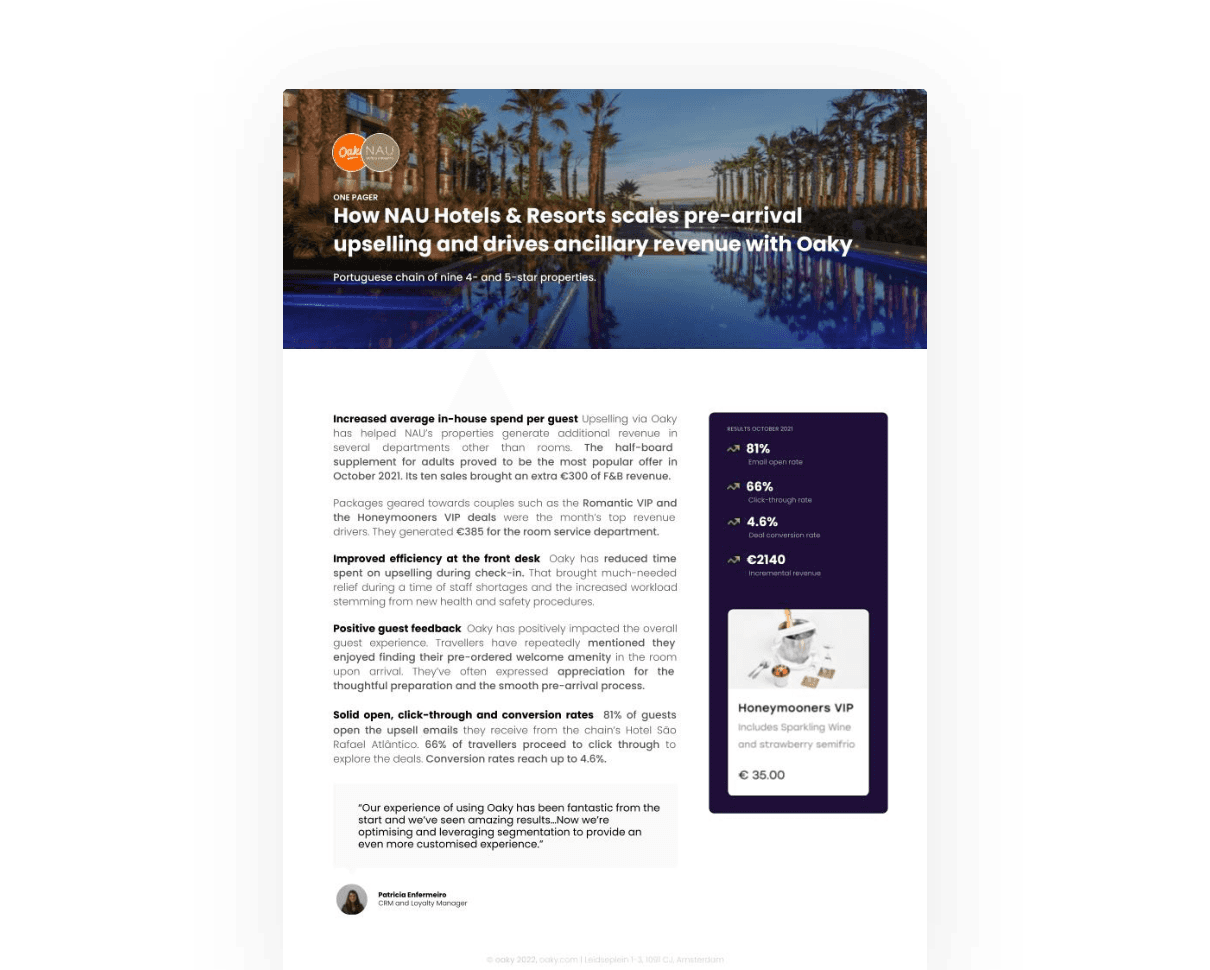 What's inside?
A case study of how Oaky helped NAU Hotels & Resorts set up personalised upselling that resulted in an enhanced guest experience and revenue growth. Download the case study to get more details on:
The average in-house spend per guest at NAU Hotels & Resorts
Click-through and conversion rates
How they improved efficiency at the front desk

Guest feedback
Be our next success story
Get in touch with us to start seeing stellar results with your upselling too.