Hotel At Six: multiplying incremental revenue
Hotel At Six in Stockholm adopted Oaky in the midst of the pandemic. Within a few months, they were earning over 11x the cost of the tool in monthly revenue.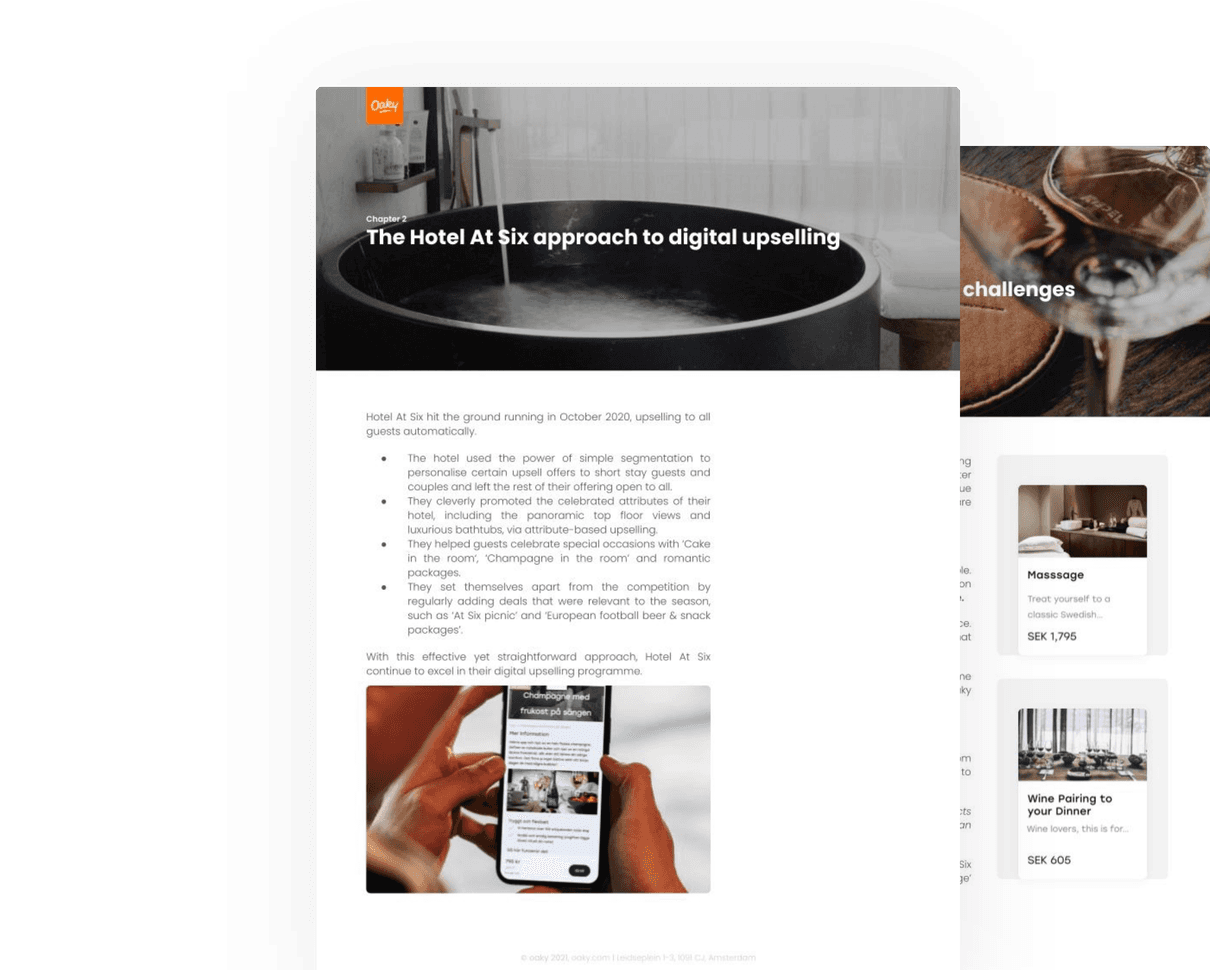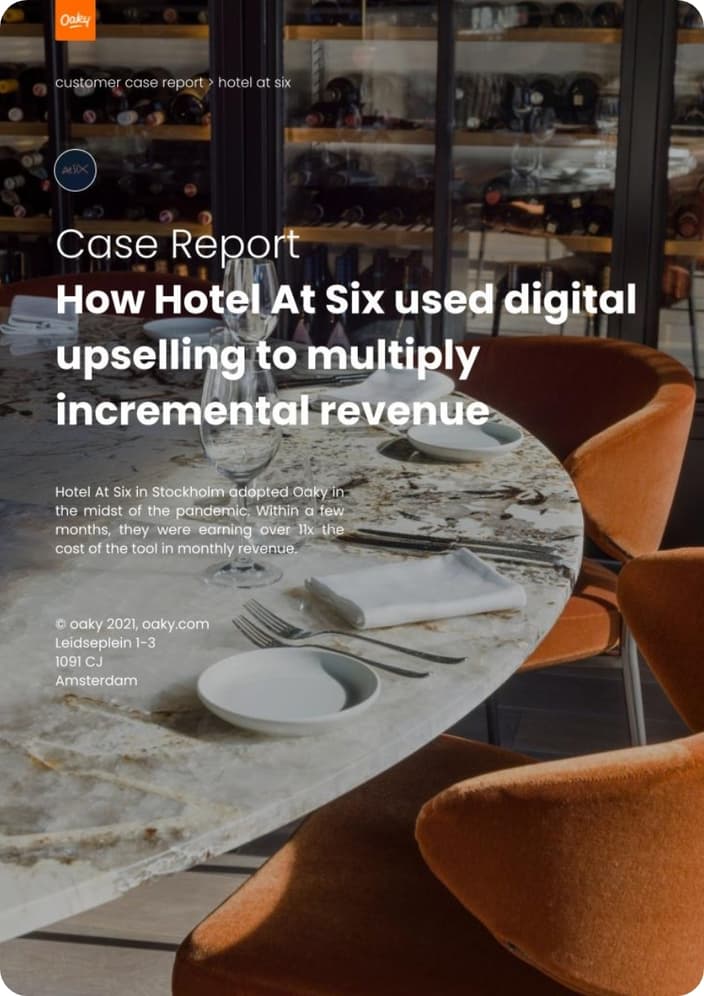 What's inside?
In this case report, Diana shares how Hotel At Six tackled the universal challenges, including incremental revenue generation, personalised service and reduced face-to-face contact with guests.
Challenges before using Oaky
The Hotel At Six approach to digital upselling
How Oaky helped address their challenges
Hotel At Six's Results
Discover what Oaky can do for your hotel