FÄHRHAUS Koblenz: Guest satisfaction and faster check-in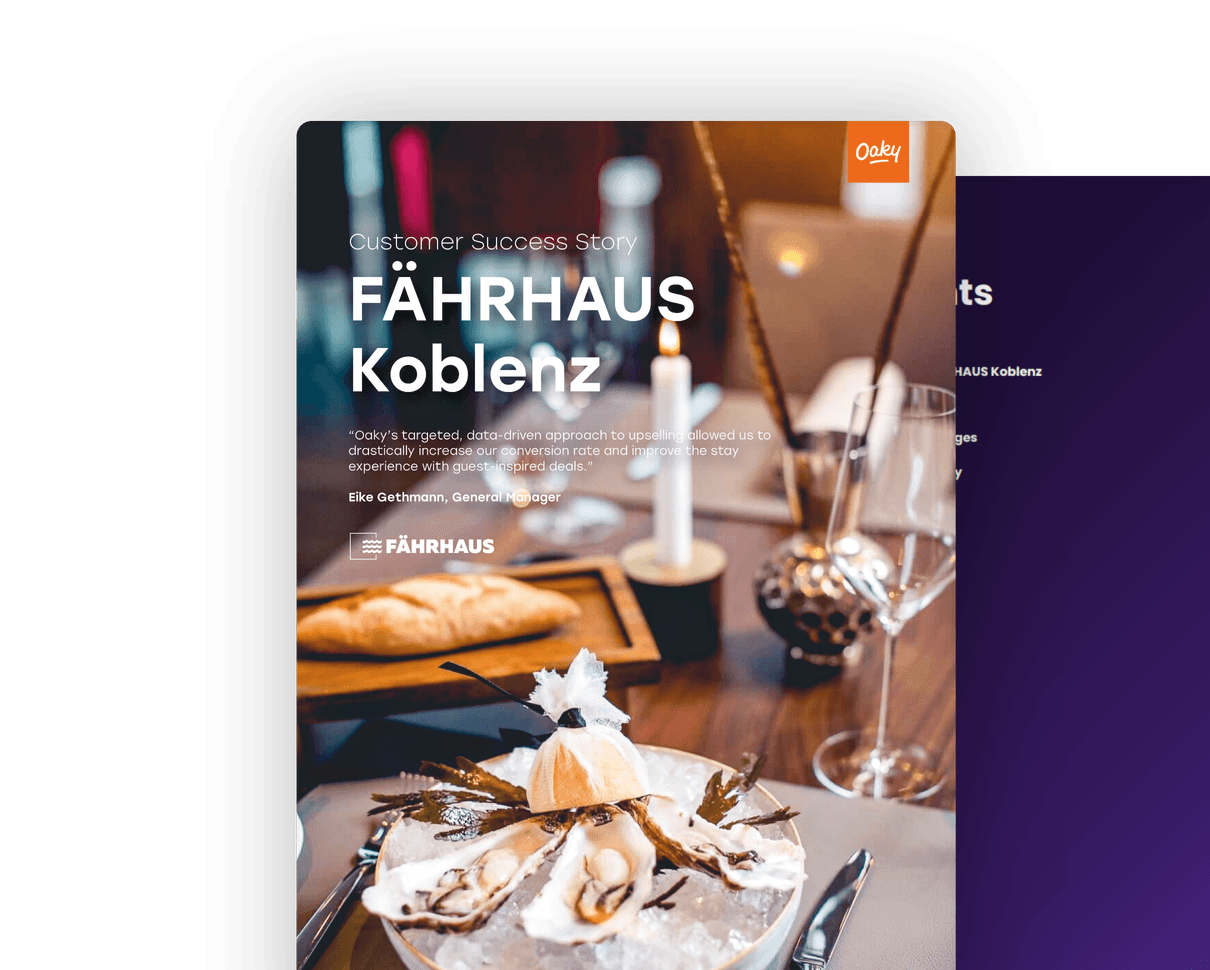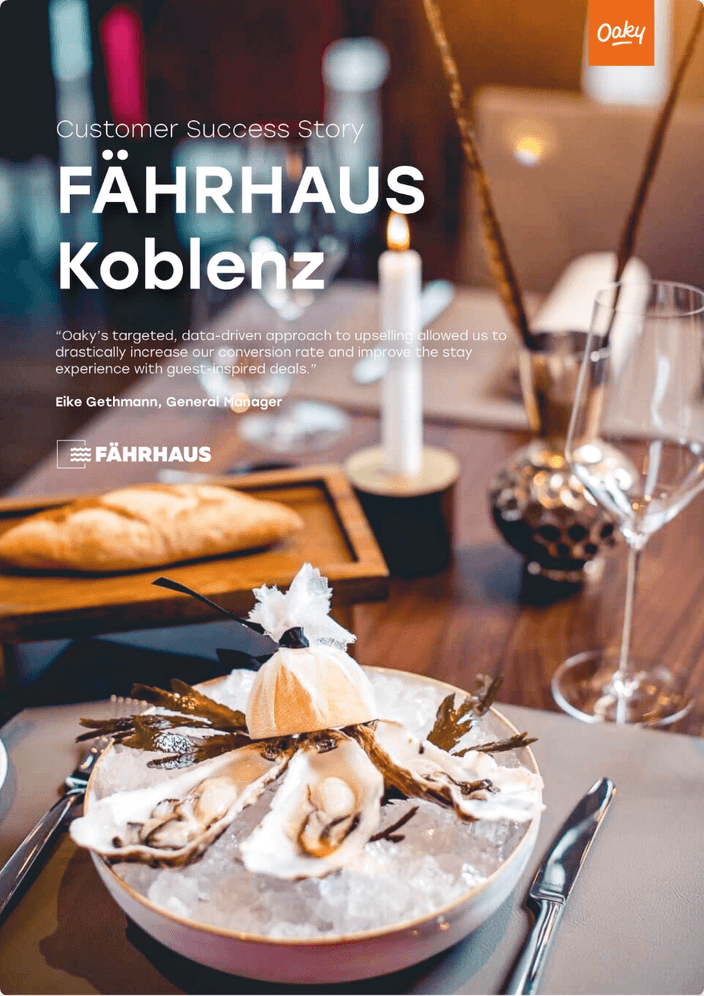 What's inside?
This AICR member hotel uses Oaky to drastically increase their paid room upgrade conversion rate. Download the document to learn what else their use of the tool impacted.
1. Success in numbers: KPIs at the FÄHRHAUS Koblenz
2. Our challenges
3. How Oaky helped address our challenges
4. Our results and experiences with Oaky
Ready to get started?
Explore Oaky for yourself or contact our sales team to give you a tour of the product. We're sure we can help you out.