Growing together: Why we made all Oaky employees shareholders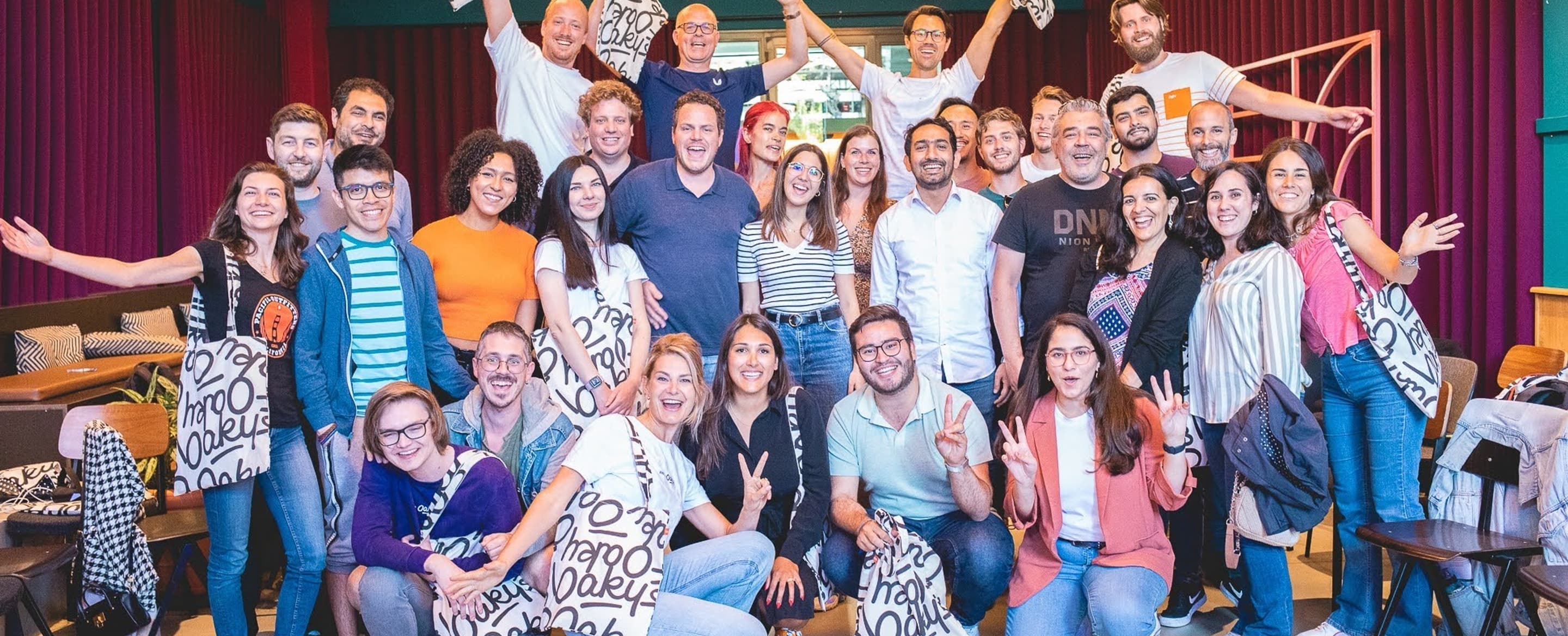 We're excited about a new chapter for Oaky as a company. From July, every Oaky employee has become a company shareholder, which makes us feel even more motivated than ever. Our Erik Tengen describes how the Oaky founders came up with an idea to launch an ESOP and share in the success with the whole Oaky team.
Driving a business forward takes passion, grit and a whole lot of motivation. What keeps me going more than anything is seeing our amazing team working hard and continuously making progress. In the days when I feel like I'm treading water, I can look around and be truly happy about the progress we're making as a team. That feeling of moving forward, even when I'm having a bad day, is the biggest motivational factor that makes me LOVE my job every day.
So when thinking about how to further incentivise our team to keep pushing that extra mile, we started implementing an Employee Stock Option Plan (ESOP). It all started with a whole lot of research and spending a fair amount of time with lawyers. We learned that an ESOP can be designed in a myriad of ways, but when done right, it is a powerful tool to take your business to the next level.

First things first: Why equity matters
Having equity turns an employee into a shareholder. It gives a sense of ownership and ensures alignment towards making a business successful irrespective of the role of the employee. It lets everyone share in the financial success of the company and drives retention. Perhaps most important, equity fosters a culture of working harder and smarter to make a business successful as quickly as possible.

Why we give equity to everyone and why it is key in a SaaS company
We noticed quickly while learning about ESOPs that most plans would only incentivise some "key employees". It didn't go in line with our vision, as we, founders, wanted to launch an ESOP that would include every team member and motivate everyone who powers up the Oaky machine to make it go at full speed.
I love the quote: "We might not all work in sales, but we all work in GROWTH". To me, it encompasses everything about running a business, namely it takes a team to make it work.
In a SaaS company, in particular, team motivation is crucial because SaaS growth is all about retention and expansion.
You cannot get away with signing up a customer only to churn them after the first year. Every team member plays a pivotal role. From admin to make operations run smoothly, product development to stay ahead of the competition, customer success to drive customer delight and sales and marketing to bring in new customers.
So when developing our ESOP plan, it was an easy decision to make every person in the Oaky team a shareholder. This way, we could use the ESOP as the powerful tool that it actually is and ensure team alignment to the success of the business and celebration of that success together.
Sharing the ESOP plan with the team was an awesome experience for both our team and us as founders. I highly recommend it to any fellow founder who hasn't gone down this path just yet.