Product update: What's new in Oaky? [Q4 2022]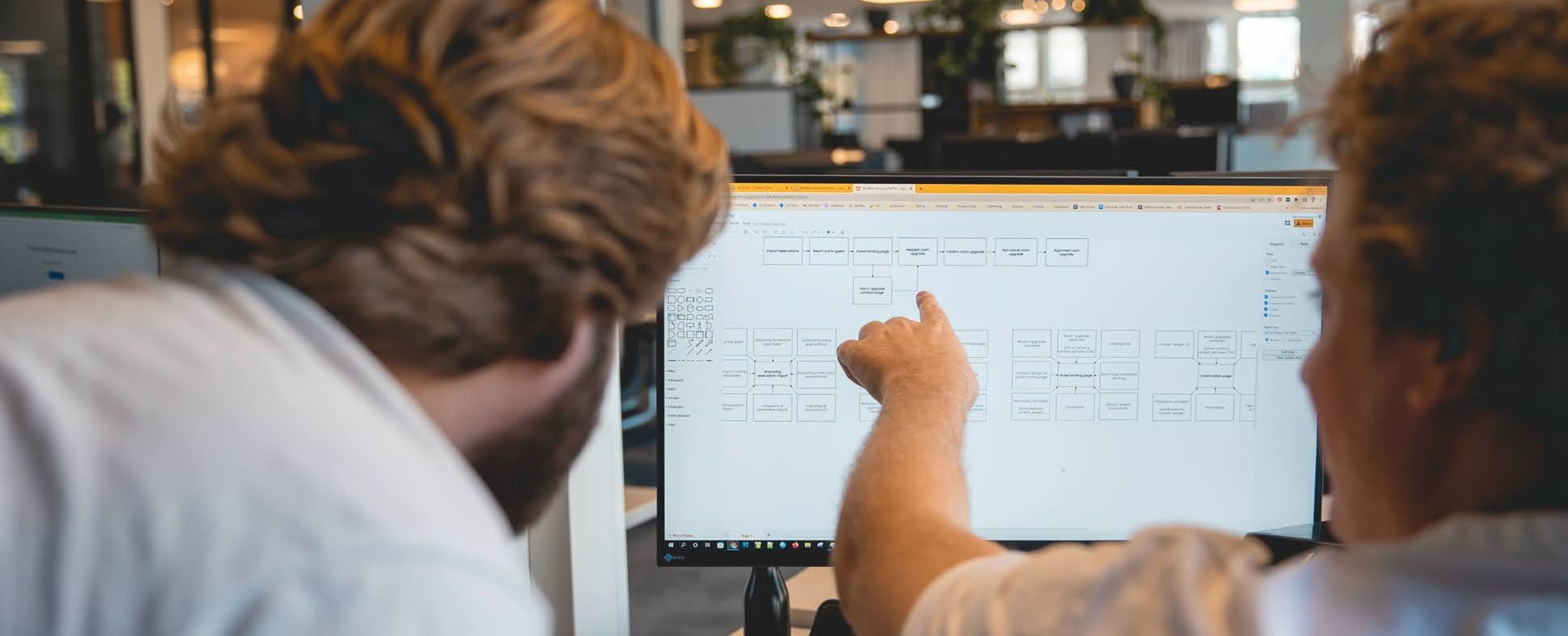 As the new year kicked off, we're excited about the fresh possibilities and opportunities it has in store for the industry. To make it a great year for your hotel, it's essential to take note of the trends that are predicted to impact the hospitality space in 2023. Together with the growing popularity of digitised guest experiences and business travel rebound, using automation to accomplish more with less is expected to be big in 2023.
Discover how our product improvements and enhancements that were introduced in the Q4 of 2022 will set you up for success in the year that started, enabling you to tap into your guest expectations and simplify upselling across the board.

Front Desk Upsell Automation
Our new product, Front Desk Upsell automation, is in the works to equip your front desk agents with the necessary tools to upsell better during guest check-in.
Enabling Front Desk Upsell automation will let you unlock untapped upselling opportunities and hit new revenue targets while ensuring upselling consistency and saving time.
Discover the product for yourself by getting in touch with one of our upsell experts.

Boost your front desk upsell conversions
Product Improvements and Enhancements [Q4 2022 Recap]
- More Opportunities to Amplify Revenue
1. To enhance your reach, access and upsells, we've improved our email-sending rules.
2. Capitalise more on your early check-in & late check-out deals by applying dynamic pricing. The best rates are suggested based on your room prices (BAR rate) and the day of the week.
- Improved Branding
3. You asked, we made it happen! Following your feedback, we're saying goodbye to generic "Take the deal" buttons. You can now customise your call-to-action text in guest emails and landing pages to match your brand's tone of voice and make your deals more personalised.
4. Cover the bases more efficiently with our recently added basic upselling deals in the Deal Library.
- Enhanced Personalisation
5. Speak your guest's language: we've introduced another language option, English (US), so you can keep your guest communication on-point as well as enable it for your Oaky dashboard.
- Advanced Automation
6. Enjoy a smooth data flow between your OPERA On-premise and Oaky thanks to the 2-way integration between the two systems, made possible through Oracle Hospitality OPERA Exchange Interface (OXI).
7. Our Radisson Hotel Group customers can now take advantage of the recently rolled-out 2-way integration between Emma PMS and Oaky, ensuring a seamless connection between the two solutions.
What's Coming Next?
1. Are you using Infor HMS, Shiji, SIHOT or StayNTouch? Get ready to scale your upselling results by leveraging upcoming 2-way integrations with these PMS providers.
2. Our partnership network is growing! Coming up next is the integration with a revenue management software solution, IDeaS, that, combined with Oaky's upsell capabilities, will let you achieve greater profitability.
3. We're expanding customisation options so you can achieve better brand exposure by configuring your guest landing pages according to your brand standards.
Stay tuned for the latest news and releases by subscribing to our newsletter.
Haven't tried Oaky's upsell automation for your hotel yet? The new year is a great moment to give a go to a more solid and streamlined upsell strategy while saving time and making your staff as well as your guests happier.

Discover what Oaky can do for you