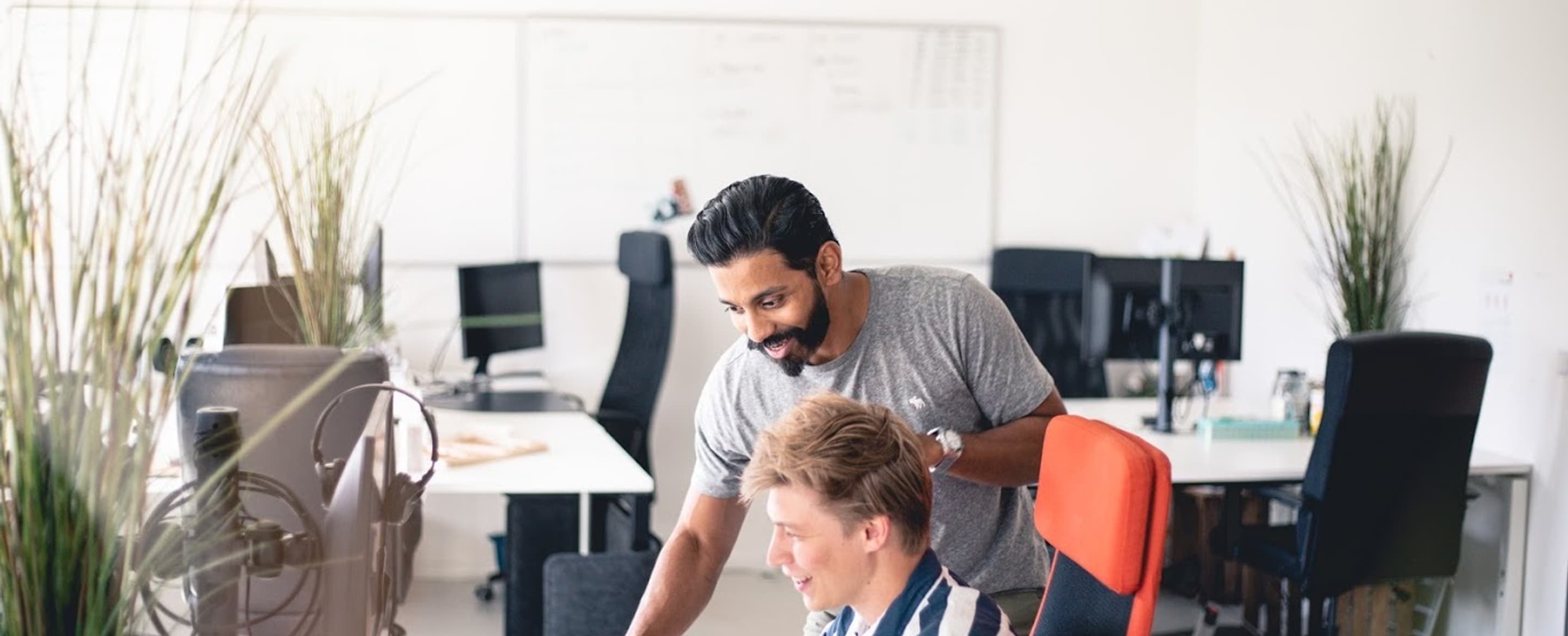 We were thrilled to welcome Jorrit Meijer to the team earlier this year for his final internship as part of his studies at Hotelschool The Hague. Here at Oaky, we love collaborating with the talent emerging from this reputed school and Jorrit immediately proved to be an asset to the Oaky Customer Success team.
Here, Jorrit shares his own experience navigating the currently complicated conditions of the industry as an intern, and how he is exploring his calling at Oaky. For all the other young hotel tech enthusiasts, we hope this gives you some bearing on breaking into the industry!
Back in March, I was browsing LinkedIn to find a company where I could do my final internship to complete my studies at Hotelschool The Hague. Two weeks earlier the first Covid-19 case was confirmed in the Netherlands and the first measures were announced. The future of many businesses was uncertain – which meant that hiring interns was not a priority, especially not for companies that operate within the hospitality business.
Fortunately, I found an interesting internship at a company called Oaky in Amsterdam. I looked into the company and it was exactly what I wanted. It was a start-up that looked like it had a fun and relatively small team and I would still be connected to the hospitality business while also learning about technology in hotels, something I didn't know a lot about at the time.
I applied for the internship and was first invited to a video call. Soon after that, I was offered the internship as an Onboarding Specialist. This job entails helping hotels set up their Oaky platform and communications. This involves:
creating their Oaky account for them
establishing the connection between the platform and the hotel's current technology
following up with hotels to check on how set up is going
being the contact person for these hotels when they have questions, run into issues, or have finished set up
Getting set up as an intern
I was pretty nervous for my first day. My previous jobs were part-time, 'on the floor' hospitality jobs. I'd never worked full-time in an office setting. As soon as I arrived though, my nerves disappeared. I was welcomed with open arms, which immediately made me feel at ease.
My first few days were focused on setting up my work environment on my laptop with the required applications and getting access to all the internal resources that I needed to be able to do my job. On these days, when I got home my head was spinning because of all the new information. I thought that, with my background in hospitality, I would be able to quickly get familiar with the programmes, basic knowledge, and jargon. However, even though Oaky serves the hospitality industry, they are a tech company that by definition works with a lot of applications.

Learning to work in a company
Luckily, Oaky was prepared to get me onboarded with lots of internal resources, jargon lists, and guides. Oaky also organised a new recruit introduction from every department. This gave me an excellent overview of what goes on in various departments and how they each contribute to the overall success of Oaky. I was able to quickly learn the basics of what my day-to-day responsibilities would be and next to that, my colleagues made sure to involve me in their tasks to practically demonstrate my written tasks.
Even though most people were working from home, I still met many colleagues, both in the office and during online meetings. Everyone seemed super excited to meet me and after my first week, I already felt like I was part of the Oaky family.
Due to the department intros, guidance from team members, and the many learning assets provided to me, I could start working independently early on. It wasn't long before I got my own hotels to look after. The entire onboarding process allowed me to steadily scale up the amount of work by learning what works and what doesn't. Currently, I am confidently managing and looking after around 70 hotels.
The fact that I got trusted with my own accounts felt really good and showed me that I'm not seen as just an intern. Managing accounts meant that I was in charge of following up with hotels regarding their implementation, responsible for any questions or problems my hotels may face, and for establishing a connection with the hotel. Next to that, together with the other Customer Success team members, we worked on improving how we work and how we help our customers. We get a lot of feedback from our customers and with their input, we try to optimise our workflow to deliver even better service.
I am very grateful for being a part of the Oaky family and being here has not only been lots of fun but taught me valuable life skills, like how to plan better and work more efficiently. Besides that, it gave me an opportunity to help hotels respond to the pandemic, and being so closely in touch with many hotels meant I met a lot of amazing people that showed the diversity and resilience of the hospitality industry.
And now I could speak for hours about hotel tech and upselling!