How to create wow moments with hotel tech
Marieke Wisse •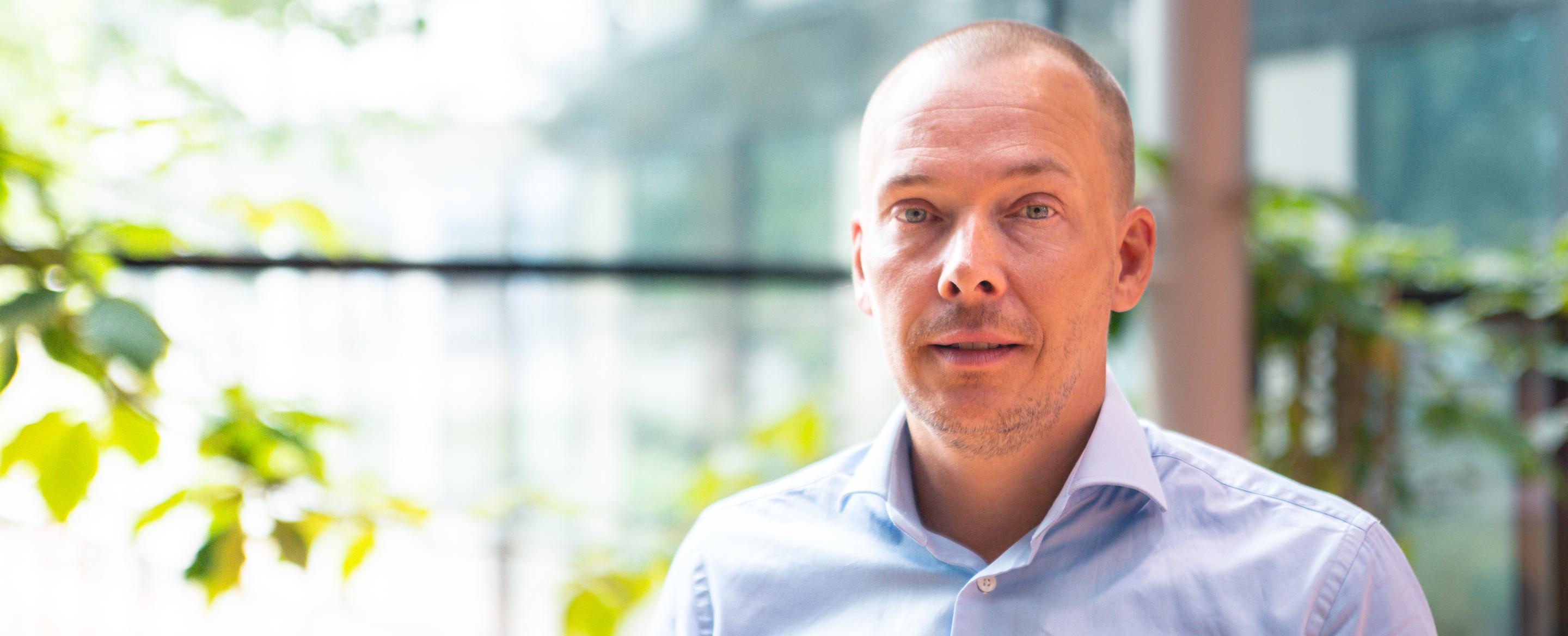 An industry veteran of 26 years, Patrick van der Wardt, SVP International Sales at Amadeus, has seen his share of development in the hospitality industry, especially where technology is concerned.
In a recent interview, he gave us the low-down on his background, his trajectory in the industry as well as his outlook on the future of the hospitality industry's promising hotel tech environment.
First things first: What is Amadeus?
Before we get into everything else, let's look at what Patrick's current company Amadeus does. He explains it in a few simple words: "Amadeus is a travel technology company which creates touch points at every step of the traveler's journey, across the entire travel ecosystem. From the initial inspiration and the booking to the post-trip survey, we're there every step of the way."
Knowing this, it's no surprise that today Amadeus is one of the world's leading open, cloud-native solutions in the hospitality industry. While their main focus lies on providing a world-class GDS, they also offer clients a host of other services to help hotels achieve their goals in today's competitive environment.
How did Patrick end up there though?

From start-up to market leader
"I started in the hotel technology industry 26 years ago when I joined my brother-law's company which had a distribution contract with a hotel software provider." Patrick starts his story. "Unfortunately, they were sold to another company and we lost our distribution contract."
At this point, they had to start over. However, by providing transparent pricing and high-quality service, their company was able to grow quickly. New, high-profile clients signed on, including Holiday Inn Express who were preparing their European launch at the time.
In 2008, Patrick's company merged with their biggest competitor in the Netherlands to become Itesso. Seven years later Amadeus acquired Itesso as part of a strategic growth strategy in hospitality. "I'm very excited to be part of Amadeus today. It has brought our team many career opportunities and of course, it's great from a sales perspective. Our products are popular with hoteliers around the world and we get to partner with cool companies to create new solutions for our clients," Patrick explains.
"Being part of Amadeus since the acquisition has been fantastic. While it has become a big corporation it still has a fun, exciting startup mentality,"
When asked how he feels about being with the same company for 26 years, Patrick highlights that while he hasn't left his job in search for a new one in all this time, his company did undergo changes which also impacted his role, shifting it from co-founder to SVP of Sales. "Being part of Amadeus since the acquisition has been fantastic. While it has become a big corporation it still has a fun, exciting startup mentality," Patrick says.

Hotel tech and today's 'wow' moments
The start-up spirit of creating new solutions and pushing boundaries is doubtlessly also taking a hold among other hospitality tech companies. "While there have been a lot of slow moments in hotel technology, a lot of exciting things have been happening in the last 18 months," Patrick tells us. "Especially in terms of personalization and new apps we're seeing a lot of development. Now guests can seamlessly move from their home into their hotel room without having to lose time checking in. They don't even need to pick up a key anymore because a smartphone can take over that job."
Apps and gadgets aside, according to Patrick, the best way to create true 'wow' moments for guests, is with personalization. "If I were a hotelier, I would invest in technology which allows me to register guests properly and make sure I can customize everything from their airport pick-up and their breakfast all the way through to their check-out experience," Patrick elaborates. "That way I can target guests with suitable service offerings and stand out from the competition by catering to their every need in a personal way. Today, that's the only key to getting ahead."

An expert's outlook
Of course, we also wanted to know what Patrick thinks the future will hold for him and other players in the hospitality tech industry. "In five years, I'll still be with Amadeus. We're doing a lot of cool things here so I'm optimistic we will be a top provider for hospitality technology in various areas." Apart from working to create tomorrow's tech solutions, Patrick also hopes to spend a lot of quality time with his family and help his kids build a great future for themselves.
On that note, Patrick also has a word of advice to share with young entrepreneurs. "I would advise them to stick to their plans and not have a plan B. You don't have to know everything. Instead, work with a team of people who know what they are doing and move towards your vision as decisively as possible."
"I would advise them to stick to their plans and not have a plan B. You don't have to know everything. Instead, work with a team of people who know what they are doing and move towards your vision as decisively as possible."
Since we're a team of young, ambitious entrepreneurs here at Oaky, we obviously wanted to know how Patrick thinks we will be doing in five years. "I think Oaky will grow well. Their fun team, energetic development environment and the cool app will quickly make people aware that this is the next big thing. Whether it's as part of a bigger company or on its own, I see a great future for Oaky."