13 Enticing hotel activities to wow your guests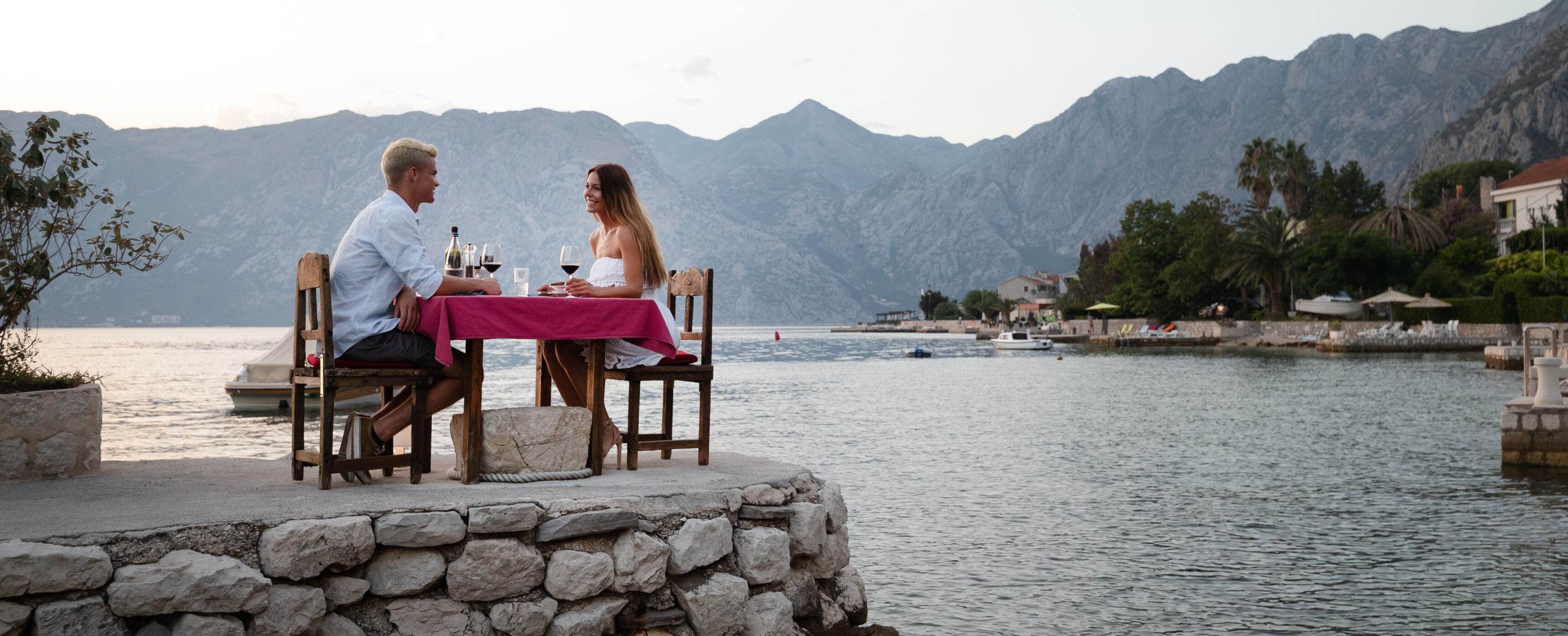 In the age of the experience economy, travellers are also looking for experiences, like hotel activities, on top of accommodation. It is even better if the experience is unique and authentic.
With some innovative thinking, you can curate activities in such a way that it speaks to this traveller's need. This way, your guests don't necessarily need to explore outside of the hotel's facilities. Moreover, you will be able to capitalise on them by turning them into exciting upselling deals.
Here are 13 popular and practical hotel activities ideas that will appeal to modern travellers.

1. Movie nights
Hosting movie nights offers a number of perks. It appeals to young and old, making it a popular activity that families can enjoy together. Plus, with some clever marketing, it can also be turned into a lucrative upselling opportunity.
Hoteliers can, for example, sell beverages and snacks. In addition to selling popcorn, the ultimate movie snack, you can also offer your guests gourmet treats to elevate the movie experience further.
It's also pretty straightforward to organise. It doesn't take much effort to turn a conference venue or lobby into a pop-up theatre for one night. This can also be an outdoor space like a backyard or park where you'll be able to accommodate a screen and seating.
2. Spa services
Spa services remain a firm favourite wellness activity. It's especially popular among luxury and wellness travellers, making it a must-have experience if you mainly target these hotel guest types.
If your hotel doesn't boast an on-site spa facility, you can invite a local spa service. This way, you can also boost the local community and appeal to travellers who value sustainable business practices.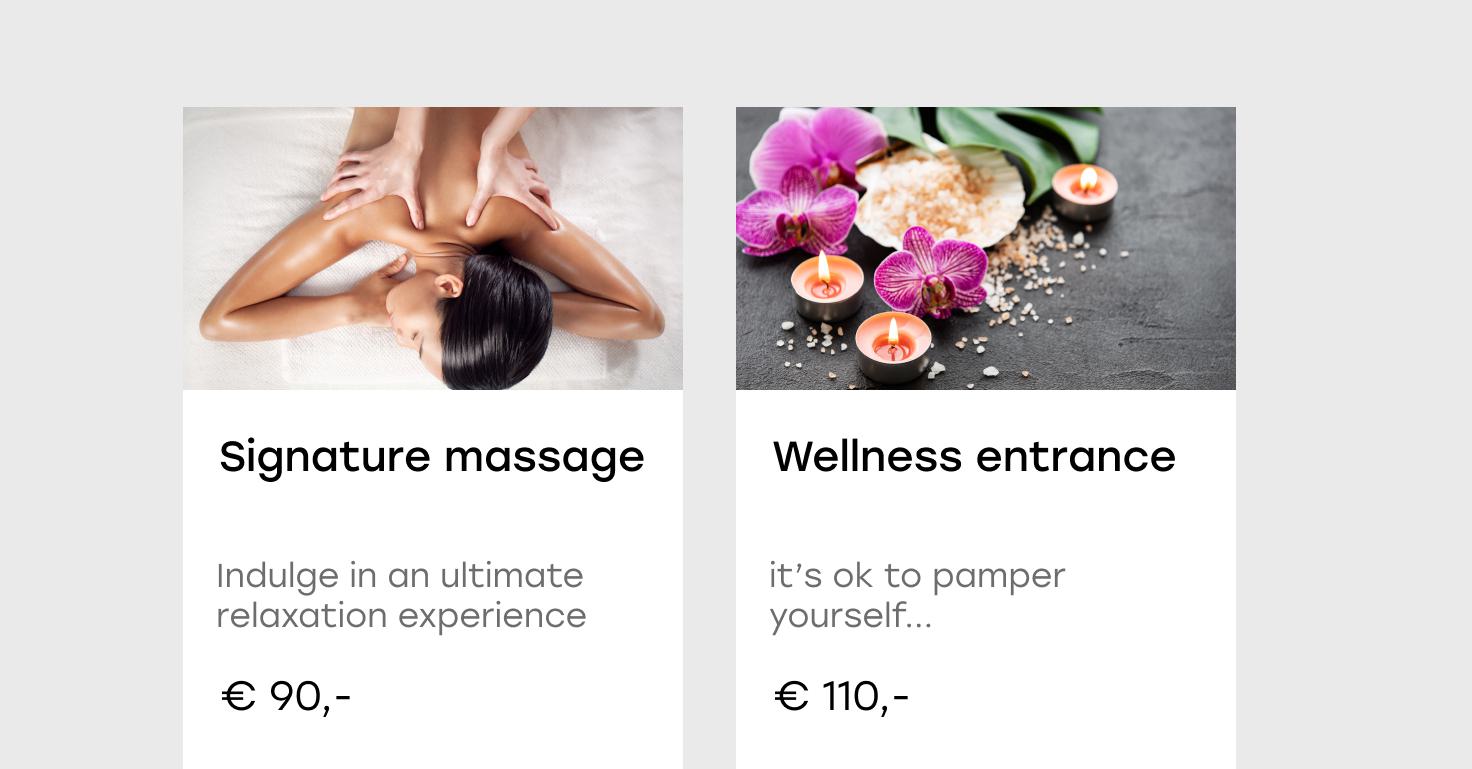 3. Local wine and beer tours

A big part of any trip is to explore the city. You can play a role in this part of your guests' journeys too.
You can, for example, create a mutually beneficial partnership with local food tour guides. This way, travellers get to taste the local cuisine and explore their local area.
Most tour guides will be happy to offer a discount if it means that they'll get more group bookings. Plus, it's one of the best ways to create a truly authentic experience for all guests while delivering first-class entertainment.
4. Local food dining experiences
Food brings people from all walks of life together. Enjoying a city's cuisine is usually at the top of most travellers' to-do lists.
Why not allow your hotel guests to have a more hands-on experience and let them watch how their dinner gets prepared? Alternatively, you can invite local chefs to your restaurant who can use indigenous ingredients to create a memorable food dining experience.
5. Picnics and gourmet lunches
One of the hotel food trends that emerged from the pandemic is a renewed preference for al fresco dining. If you have an open terrace or patio, let your guests dine outside. A gourmet lunch paired with stunning views is the perfect combo.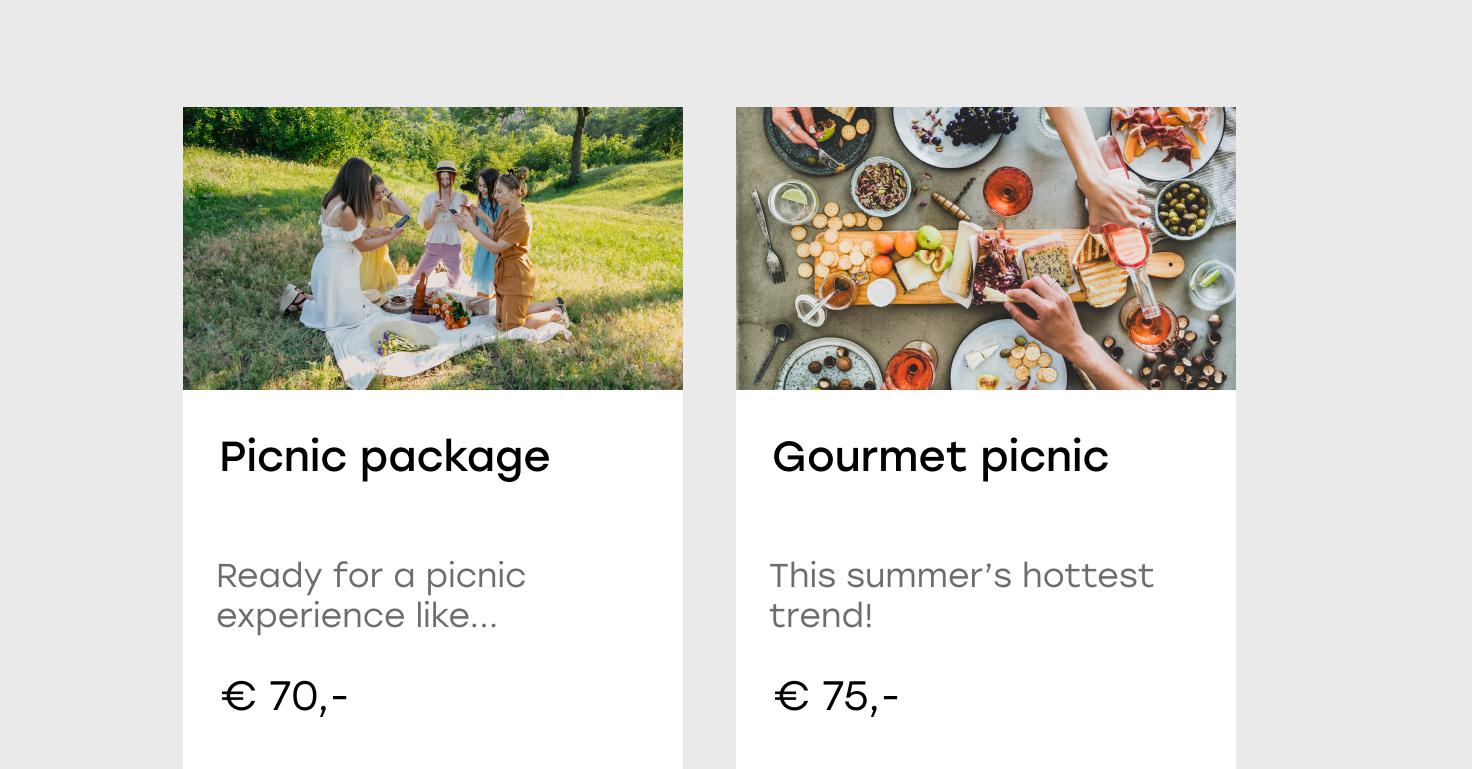 Alternatively, if you have a beautiful, manicured lawn, you can upsell picnic baskets to your guests. From families with young kids to the boomer generation, picnics appeal to guests of all ages.
6. Adventure activities
Adventure activities are a great way to encourage guests to explore the great outdoors. Depending on your area, you could advertise adventure activities like scuba diving, kayaking, snorkelling, or sunset cruises. If you're not close to water, you can explore ideas like a hot air balloon ride, sandboarding, ziplining, mountain biking, or rock climbing.
Let your location and target market guide you, and remember to put the right disclaimers in place to protect all parties involved. As many of these activities are weather permitting, you'll also need to have a plan in place to manage expectations.
7. Kid-friendly activities and board games
For the younger guests who will have difficulty sitting quietly for the duration of a movie, you can offer other kid-friendly activities like game nights. There are several popular board games that will have them entertained for hours on end.
Similarly to movie nights, it's pretty easy to organise. You'll essentially need a spacious room (a hotel lobby will work just fine), chairs, a range of fun games, and some supervision for the kids.
Why not turn it into a mini-tournament by charging a small entry fee and offering an attractive grand prize?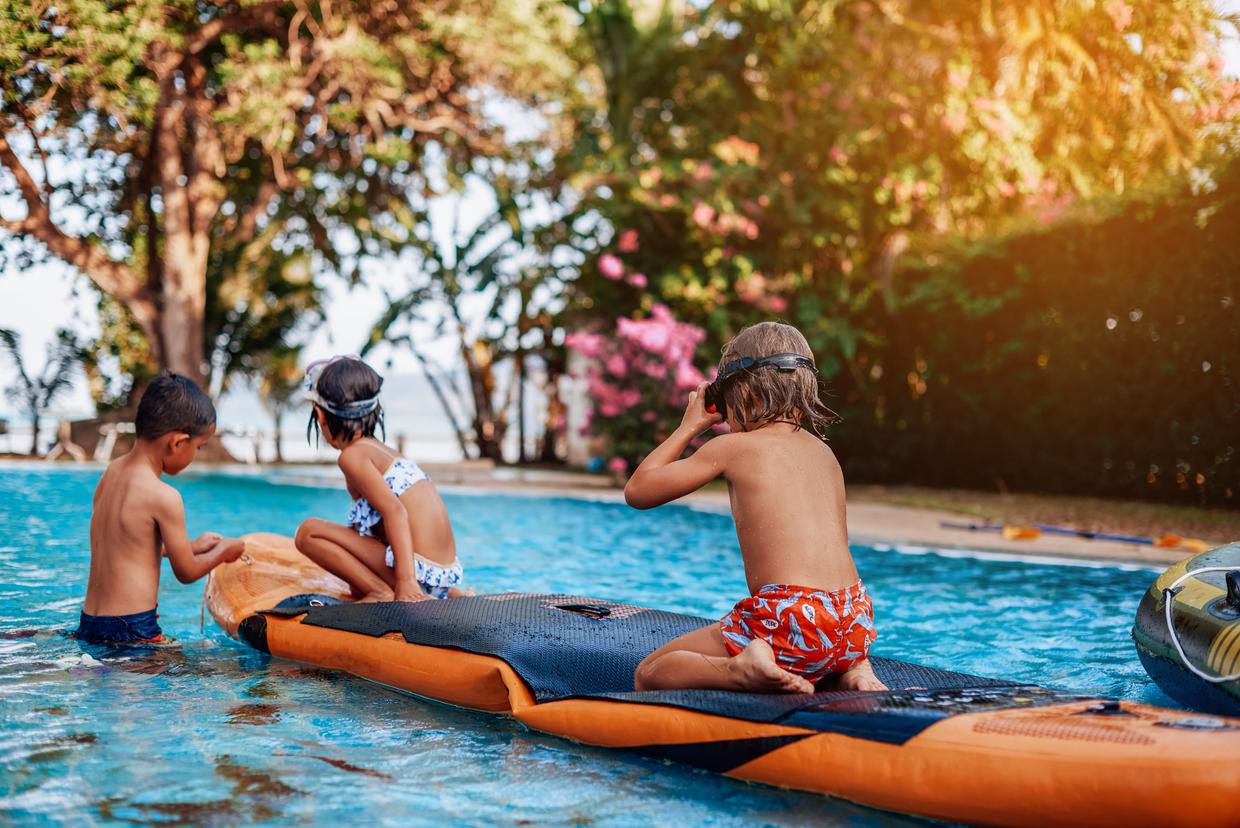 If your hotel is located in an area that has many kid-friendly attractions, you can also reach out to museums, local theme parks, etc., to see if they'll offer tickets at discounted prices.
8. Bike rentals
Bike rentals are a great upselling deal that you can promote to digital nomads and green travellers specifically.
To ensure that it appeals to various types of travellers, try to offer different types of bikes.
For example, digital nomads who need to get some work done while on holiday will appreciate an electric bike, while families will be able to enjoy the fun together if you also offer bicycles with training wheels.
9. Hiking trips
Guided hiking trips tick many boxes. They allow guests to spend time outside, explore the local environment, and generate a sense of adventure. It might not get the adrenaline pumping like some of the other adventure activities, but it will get the endorphins flowing.

10. Instagram-worthy experiences
Travellers often turn to social media for their regular dose of travel inspiration. It's especially popular among younger audiences, making it a must-have channel if you want to cater to millennial and Gen Z travellers specifically.
Creating experiences that guests can't wait to share on Instagram not only helps to enhance the guest experience of the current guests, but it can also become a valuable marketing tool. In addition to being exciting, these types of experiences must also have a strong visual element.
Here are five examples of experiences worthy of being shared on Instagram (or TikTok):

Dinner on the beach

A floating breakfast

A sunset tour

A local vegan food experience shared by friends

A bike tour to a nearby village.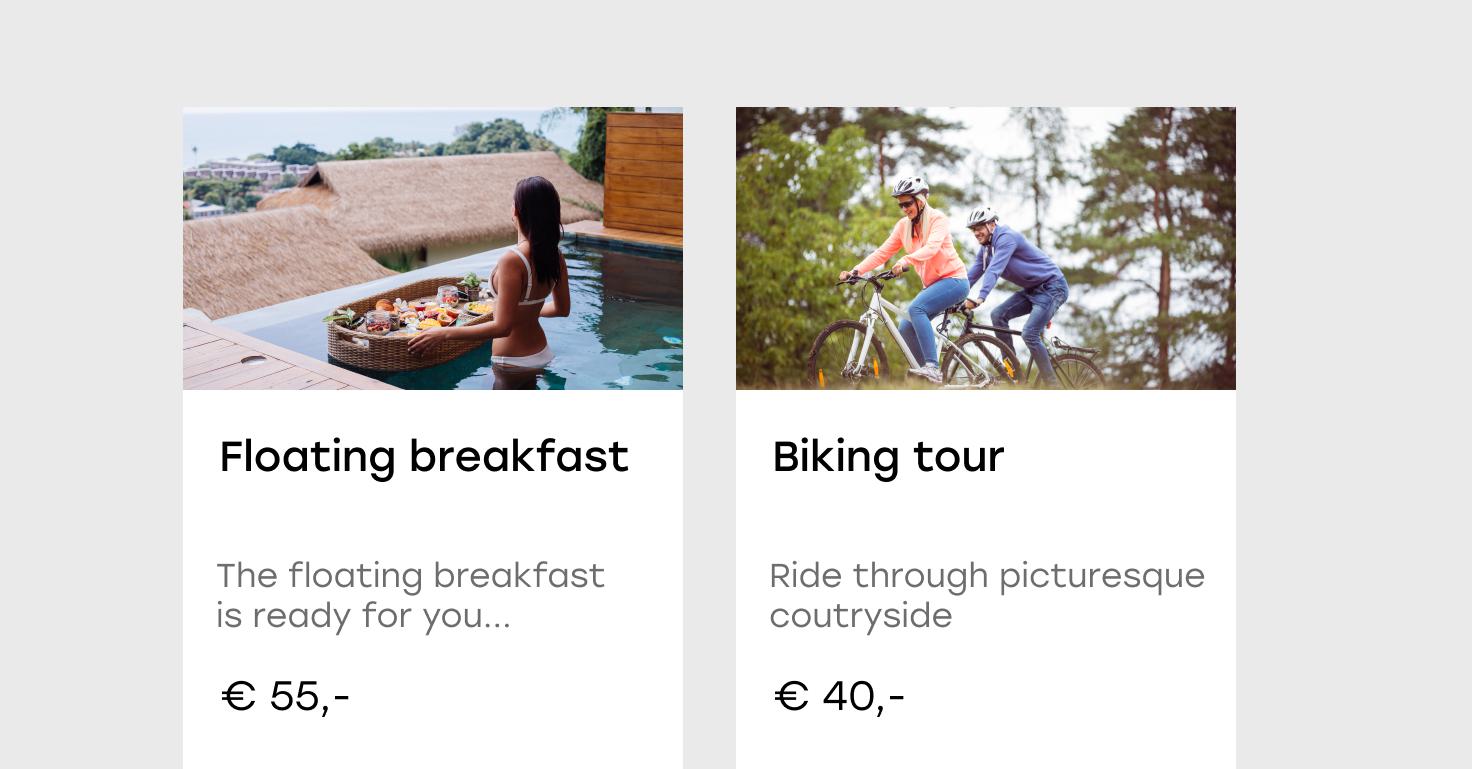 11. Activities to promote sustainability

Hotels targeting green travellers and young generations should make sustainability one of their core focus areas. However, as it calls for a group effort, you can also create activities and events that enable interested guests to join you on your hotel's sustainability journey so that they can do their bit too.
In addition to promoting bike rentals, here are some other practical ideas that your guests and Mother Earth will love:

Organising a walk to clean up the coastline

Donating and planting a tree to help offset the carbon emissions of their trip

An arts and craft morning where kids use recycled items to create a souvenir.
12. Unusual activities to make guests' stay truly memorable
As mentioned earlier, travellers crave unique experiences. Hotels that dare to add unusual activities or find ways to put a creative spin on mainstream activities will be rewarded for their boldness.
Here are some ideas to help differentiate your offering from competitors:

Offering a morning run with a concierge

Hosting a barista workshop

Spicing things up by letting guests become a sous-chef for a day at a hotel's restaurant or, for something milder, running a local food workshop.
13. Activities to celebrate special occasions
Travel is often used to celebrate a special occasion like an anniversary, birthday, or job promotion. By offering select activities to help your guests celebrate, you'll make it a lot easier for them. When they're busy packing for their trip, there are a million things they need to remember. Add to that last-minute arrangement and the pressure of remembering a special event, and something is bound to be forgotten.
Many travellers will welcome the opportunity to finalise their celebrations for events beforehand. This way, their holiday can start as soon as they get on the plane.
Here are some ideas for extra special activities for those special occasions:

A family photoshoot by a professional photographer

An intimate dining experience with a surprise welcome gift waiting at the table upon arrival

A proposal at the beach.
How to create experiences that will resonate with your guests
To come up with the best ideas on what sort of hotel experiences are worth implementing in the first place, it's crucial to start with customer personas research. Start by defining and researching the different guest segments.
Once you have a deeper understanding of their needs, measure their purchasing power. For example, business travellers often travel at the expense of their employers. On the other hand, Gen Zers and families have limited funds and will welcome packages, discounts, and complimentary services.
For ideas on how you can then make your experiences attractive to these specific travel segments, research competitor hotels with similar demographics. What are they offering, and at which pricing points?
It can be tempting to go all in, especially if you see that competitors are already offering a long list of enjoyable activities. However, to set yourself up for success, start with the basics.
How to sell hotel activities and add-ons to guests
One of the problems that hoteliers face when they start providing activities is figuring out how to communicate their offerings to their guests. Hotel upselling software, like Oaky, is a great solution to present your offers to guests in an automated and personalised manner.
For many of Oaky's customers, using pre-arrival upselling works as the first step to upselling success. Not only does it allow guests to customise and personalise their upcoming trip, but it also gives them ample time to choose the best options to meet their needs, making it a great choice for activities to celebrate special occasions in particular.
Though, it doesn't just stop at the pre-arrival stage. Oaky helps hoteliers to capture upselling opportunities throughout the entire guest journey, making it one of the most valuable tools to have.
Unlock your upsell potential