How to get direct booking through IBEs
Marieke Wisse •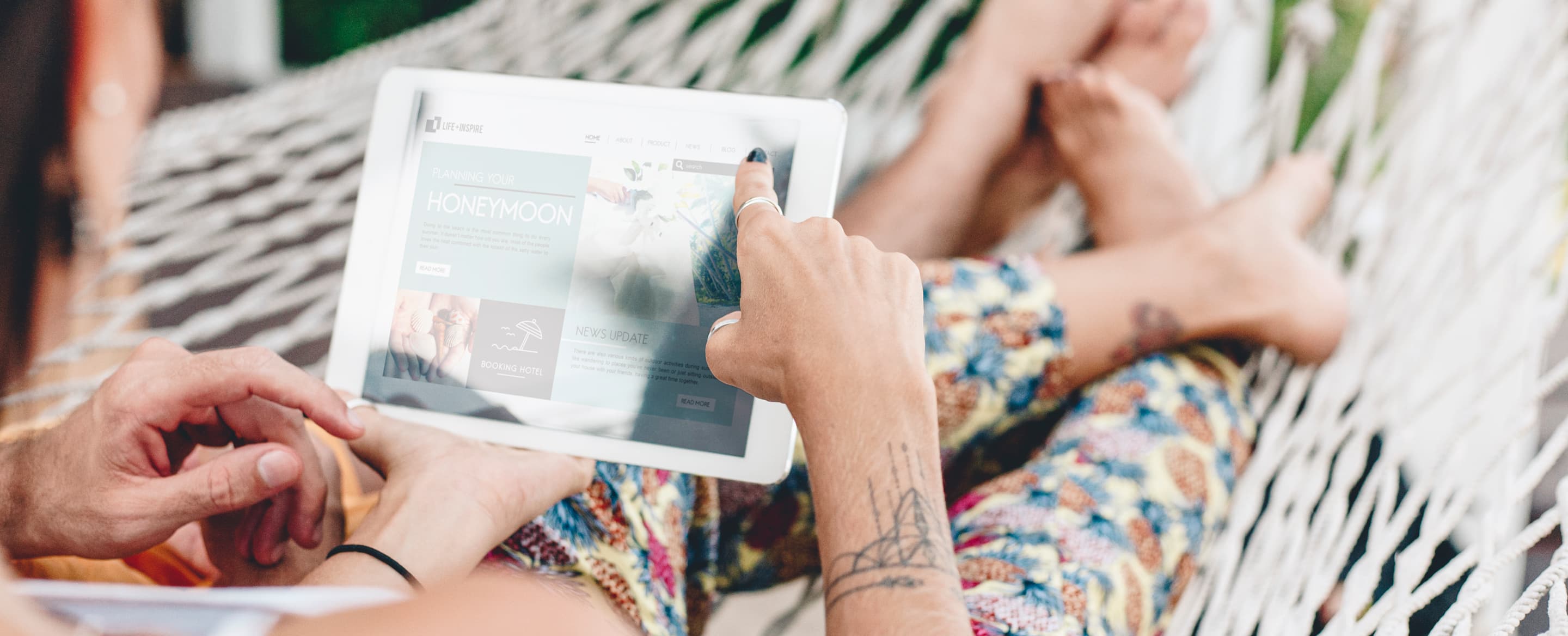 Booking.com or the hotel website… what's the difference?
While the uninitiated newbie might think the source of a reservation matters little, the experienced hotelier knows not all bookings are created equal. With online booking engines demanding commissions of up to 20%, both large and small hospitality brands have started looking for ways to increase direct, commission-free bookings. The first step to reach this goal is to start using an IBE (internet booking engine).
Are you wondering what that is? Or do you already know, but are curious to find out how it's different from a CRS (central reservations system) and channel manager (CM)? Then our recent interview with Maurits Seidl, Account Manager at Hoteliers.com, about everything IBE-related is the perfect place for you to start.
What is an IBE and what does it do?
An IBE or internet booking engine processes reservations directly through a hotel's website. "For hotels, their webpage is often the best and most profitable booking source for obvious reasons: first, because there is no commission on these reservations, and second because they are generated without the help of a third party," Maurits explains.
Another great thing about an IBE is, that it can connect directly with a hotel's central reservations system (CRS), a channel manager or even a hotel's property management system (PMS). This saves time and energy as details don't need to be keyed in manually but can be transferred easily via an XML connection.
Ideally, a hotel would use a two-way interface where the PMS and CRS exchange information about rates and available inventory with each other. In this scenario, the CRS would be able to connect with various distribution channels (i.e. OTAs). However, since there are many smaller channels who cannot connect with the CRS, a CM is necessary to provide them with up-to-date rates and inventory.
If there are not that many differences between an IBE, a CRS and CM, you might be wondering, why having an IBE is so important for hotels. "An IBE is your direct marketing channel. This means bookings from there are uniquely your hotel's and also have the lowest cost of acquisition," Maurits highlights.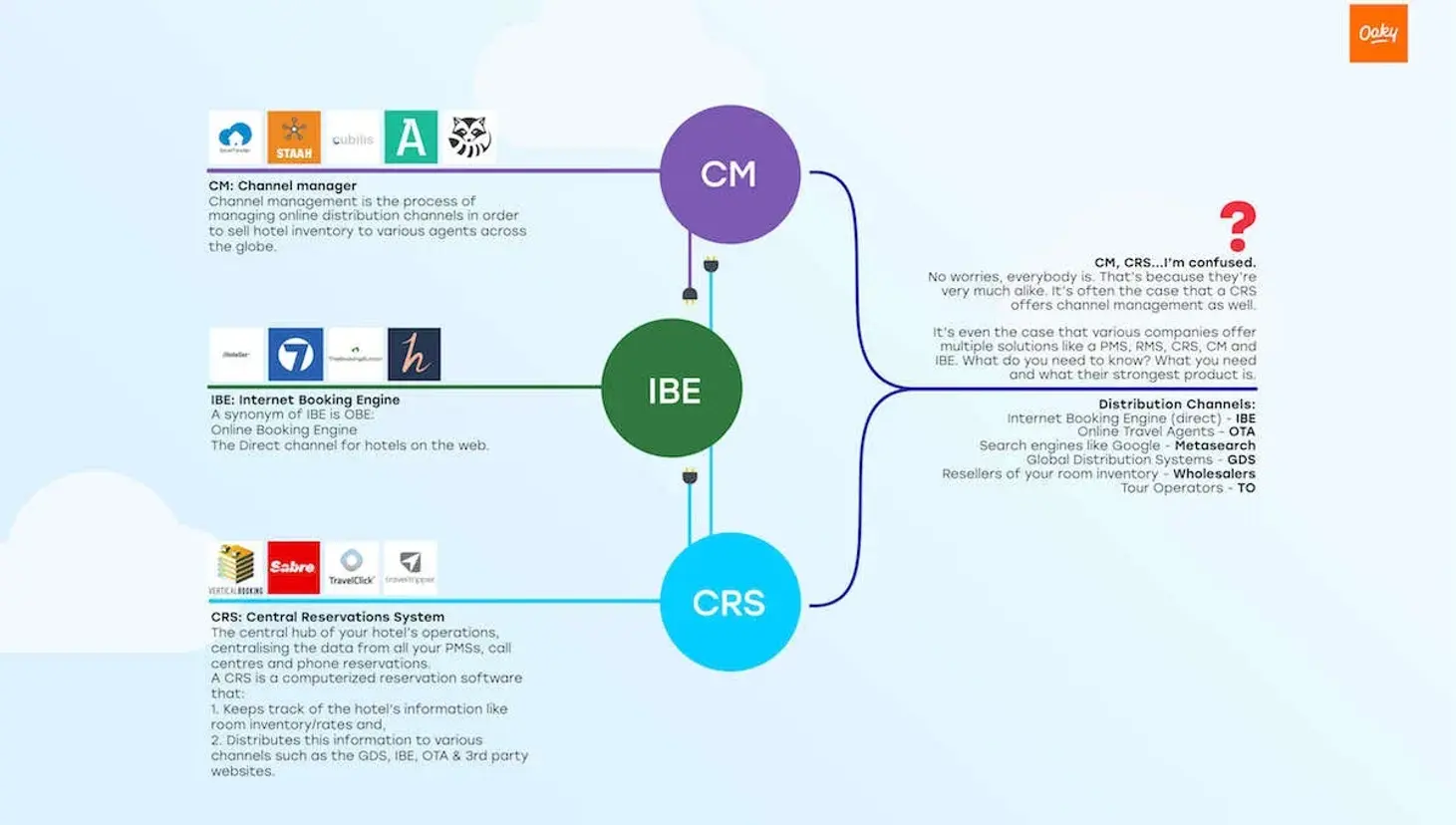 To get your IBE some traction, it's not enough to just have an attractive website. While this is important of course, you also need to think about how to get traffic. "Your primary concern here is: How do I get on the first page of Google's search results?" Maurits clarifies. According to Maurits, there are many ways to do that including SEO (search engine optimization) and SEA (search engine advertising). These approaches help your website rank high for certain keywords and attract attention from users searching for products similar to yours.
This can be done by the hotel itself or a third party. "While a DIY approach can work, it's time intensive and might not yield the same results as hiring an expert. Today, solutions are available for every budget, so working with a savvy contractor is a smart idea, even if it's just to get initial traction," Maurits says.
Now you might be thinking: While I'm no longer paying commission, I have a higher marketing cost for these direct bookings. Are they worth it? Maurits' answer is a resounding Yes! "The commission is a one-time payment for every booking. Marketing is much more of an investment in the long term. By capturing direct bookings, you will own the entire guest journey, understand your guest's booking habits and have full access to all details. What is equally important though, is that you will make yourself independent from OTAs and how they promote you (or not) and drive sales through your own efforts," he goes on.
Direct bookings: what you should know
When it comes to direct bookings, Maurits says there are five things hoteliers should know.
Make sure your IBE allows you to own all guest data. In light of recent online privacy regulations being passed, you must know what happens with guests' information and the best way to ensure safety is by holding on to it yourself.
Be transparent with your rates and inventory. People lose trust if they see different rates for the same room on different websites. Do your best to offer the same rates across all channels and offer the same room types everywhere. That will make it easier for people to book your hotel and you avoid disparity issues with OTAs.
Make your IBE mobile responsive. In a day and age where everyone has a smartphone, that's a must.
Always offer the best price on your own website! If travelers see a cheaper price on another website, why should they book through your IBE?
Finally, when looking for an IBE partner, make sure they don't charge commission and are independent of external distribution channels – otherwise, you'd be right back at square one.
With everything that's going on in hospitality tech, we wanted to know where Maurits thinks IBEs will be in five years. Here's what he said: "I think they won't exist in their current form anymore. To know exactly what will happen, we'll have to keep a close eye on the market. While many things change in five years' time, it's often less than you'd think. Five years ago, we were providing excellent direct booking tools when it still quite uncommon. Now it's mainstream. Today we are busy finding ways to personalize the booking experience. For example, voice recognition and memory of your preferences are highly important for the future."