HotelTechAwards 2020: Oaky Wins Best Upsell Software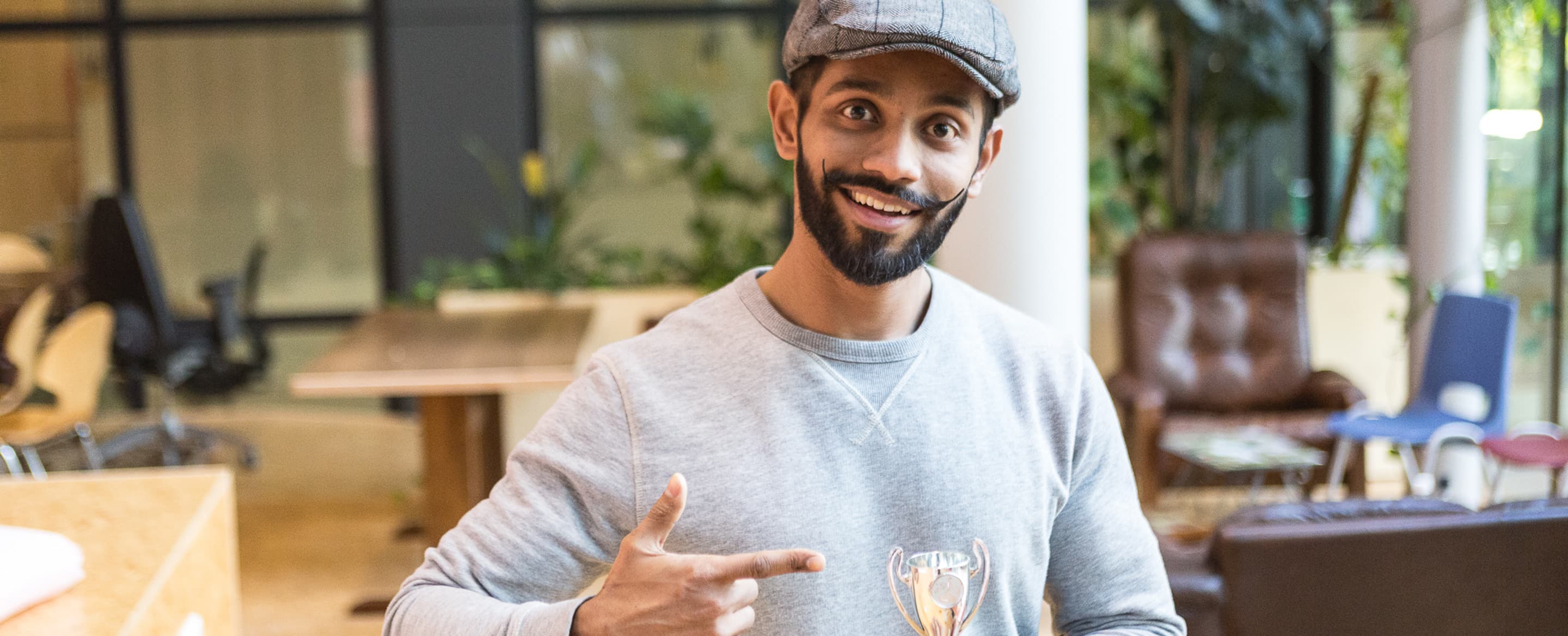 Our spirits are soaring because we get to announce some very special news. Oaky won Best Upsell Software at the 2020 edition of the HotelTechAwards (produced by Hotel Tech Report), making this the third time in a row we won this prize. #braggingnotbragging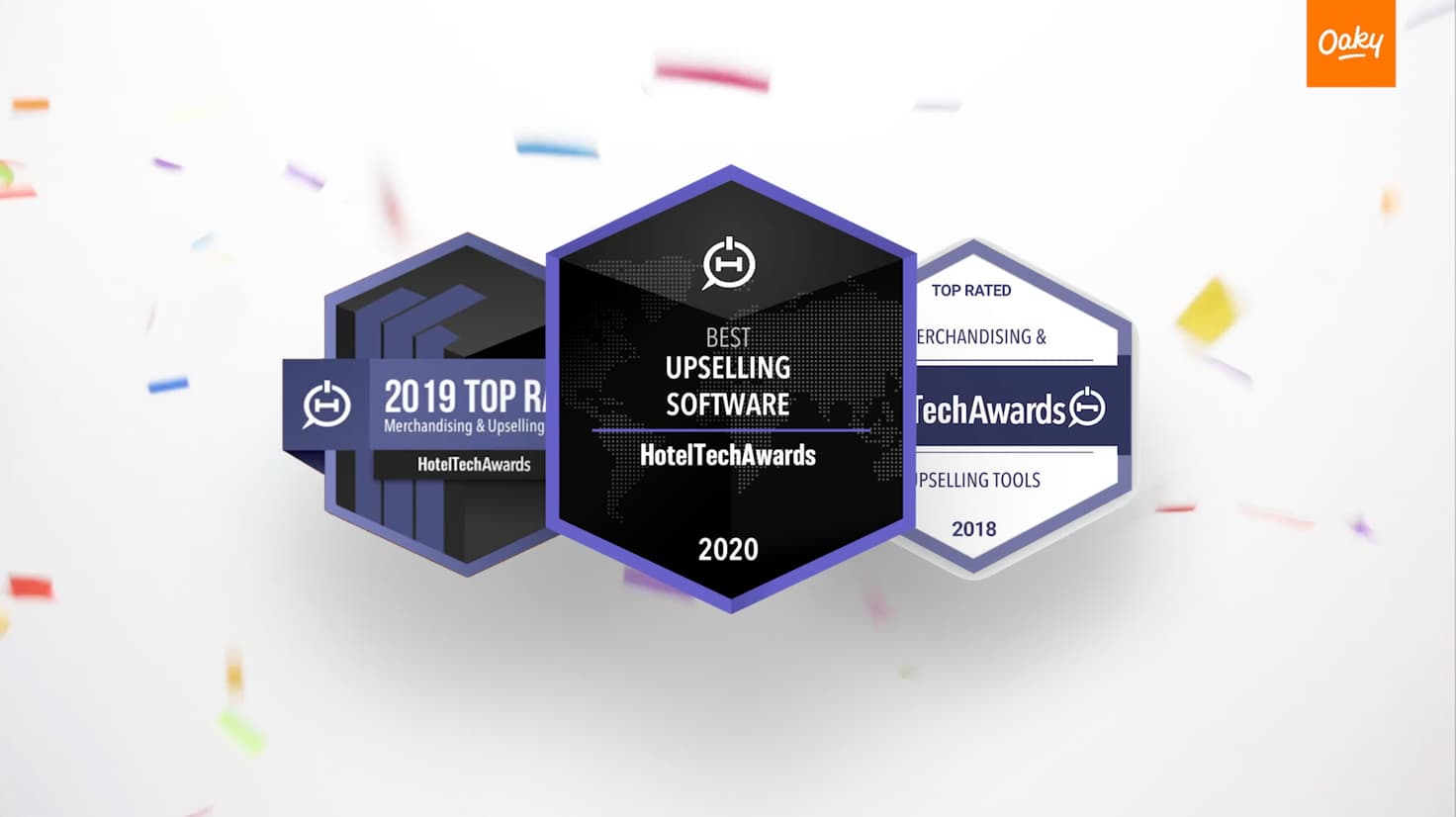 Here are some of the factors the HotelTechAwards take into account:
Customer reviews and ratings (the most important and heavily weighted factor)
A company's global reach
Integration options with other tech solutions
Partner recommendations
Quality of customer support
Company culture
Oaky had a score of 95 this year, putting us at the top of our category (upsell software). Hotel Tech Report also awarded us a certificate of excellence for transparency and overall high customer satisfaction based on our average review score of 4.8 out of 5 stars. We're proud of that, especially since we've kept up this achievement for three years running and are always working on getting even better.
Adam Hollander, Co-Founder and Chief Product Officer at Hotel Tech Report, said this: "With so many different tools available, choosing a technology partner comes down to hoteliers feeling confident that not only are they going to get a great product with a clear ROI, but it's just as important that they will get a true partner they will enjoy working with for years to come.
The fact that Oaky continues to garner rave reviews from clients and partners and has now taken the top spot in the Upselling Software category in the HotelTechAwards for the 3rd consecutive year is a true testament to the product, brand, community and team Oaky has built."
While we won the award for the best upselling solution, we know there's much more to this.
Deep thanks go to our hard-working developers, the customer success team and the rest of the Oaky family, all of whom work tirelessly to keep improving the product and making sure our clients get the support they need.
And, of course, we are grateful to our clients who are on this upselling journey with us and generously shared their positive feedback.

Thanks to everyone who made this possible!
Oaky's co-founder, Erik Tengen, says, "Wow! We are thrilled to be recognised as the industry's best upselling software for the third time in a row. Our biggest thanks go to our wonderful customers and we're so proud of our amazing team who made this all possible with their hard work and dedication. Super excited to kick off 2020!"
Now, here's to another year of taking upselling to the next level!