Van der Valk Leusden Customer Success Story
A detailed report on Van der Valk Leusden's upselling performance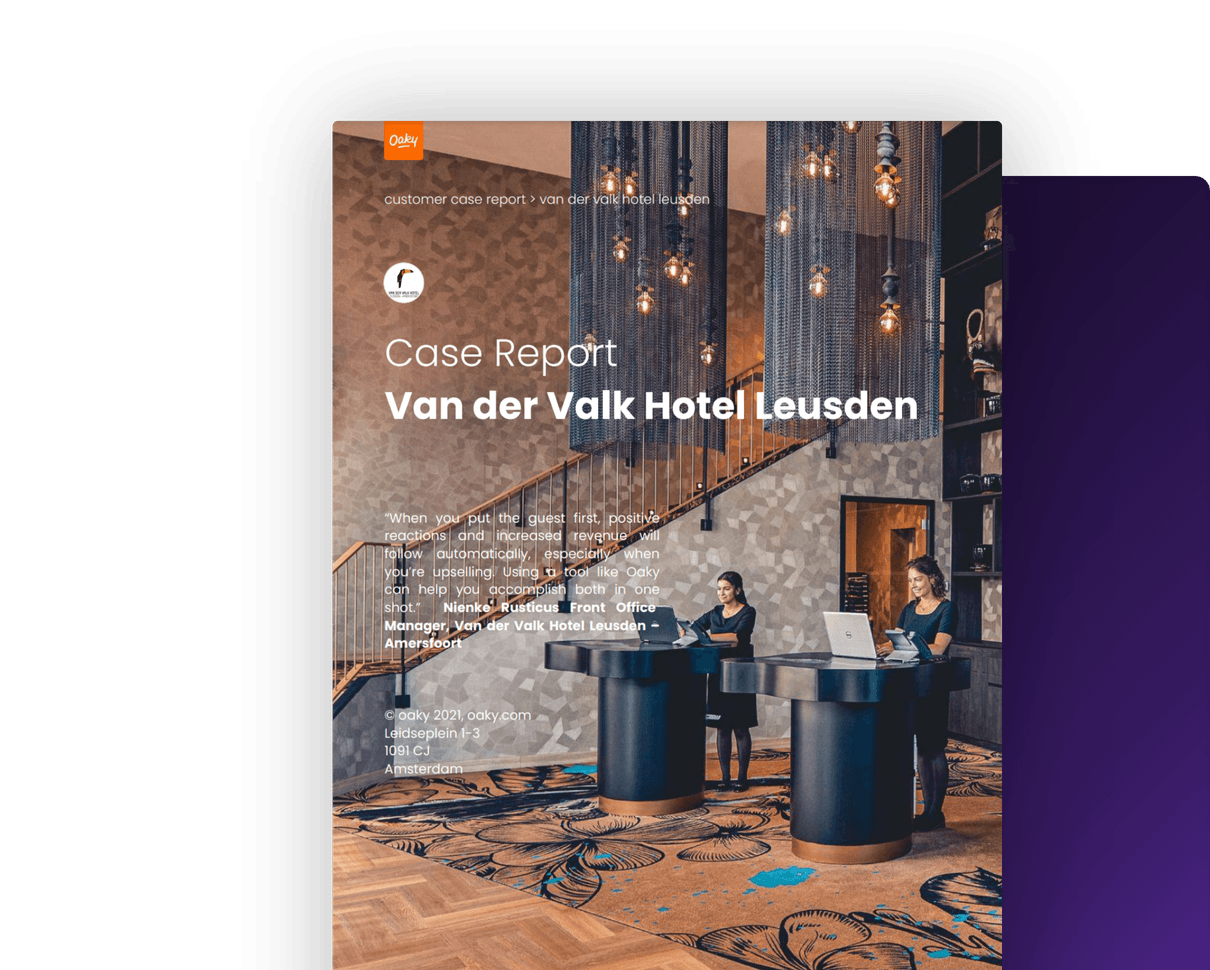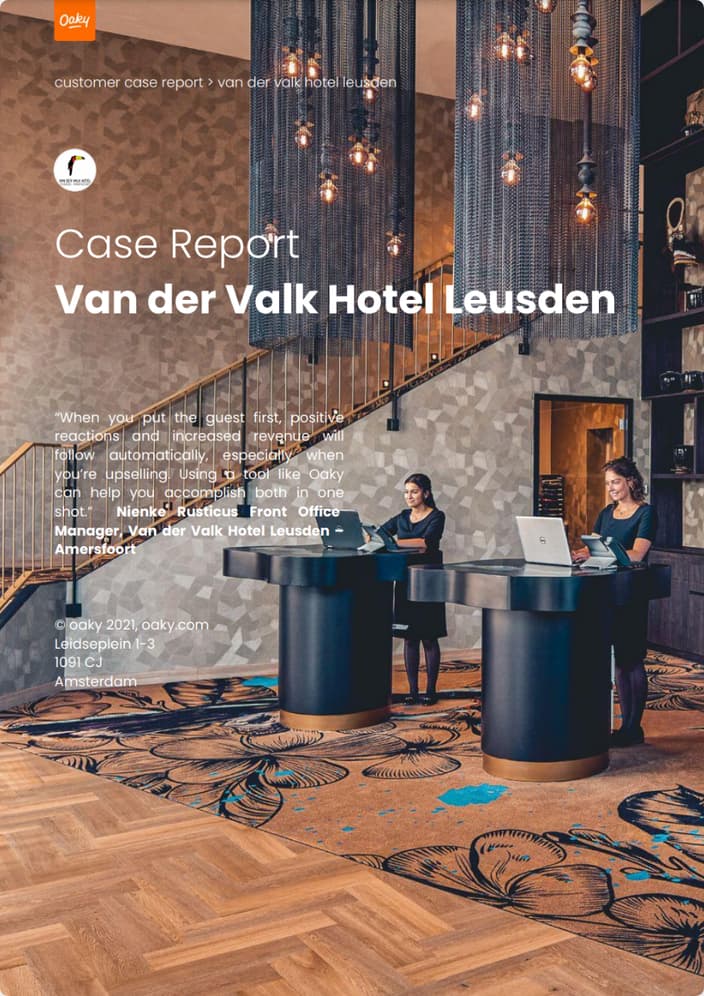 What's inside?
A hotel with a stellar email open rate and above average click-through rate. Learn how they set up their emails for such consistent success and more.
1. KPIs at the Van der Valk Hotel Leusden – Amersfoort
2. Challenges before using Oaky
3. How Oaky helped address their challenges
4. Van der Valk Hotel Leusden's results
Ready to get started?
Explore Oaky for yourself or contact our sales team to give you a tour of the product. We're sure we can help you out.