Oaky takeaways: October industry events
Marieke Wisse •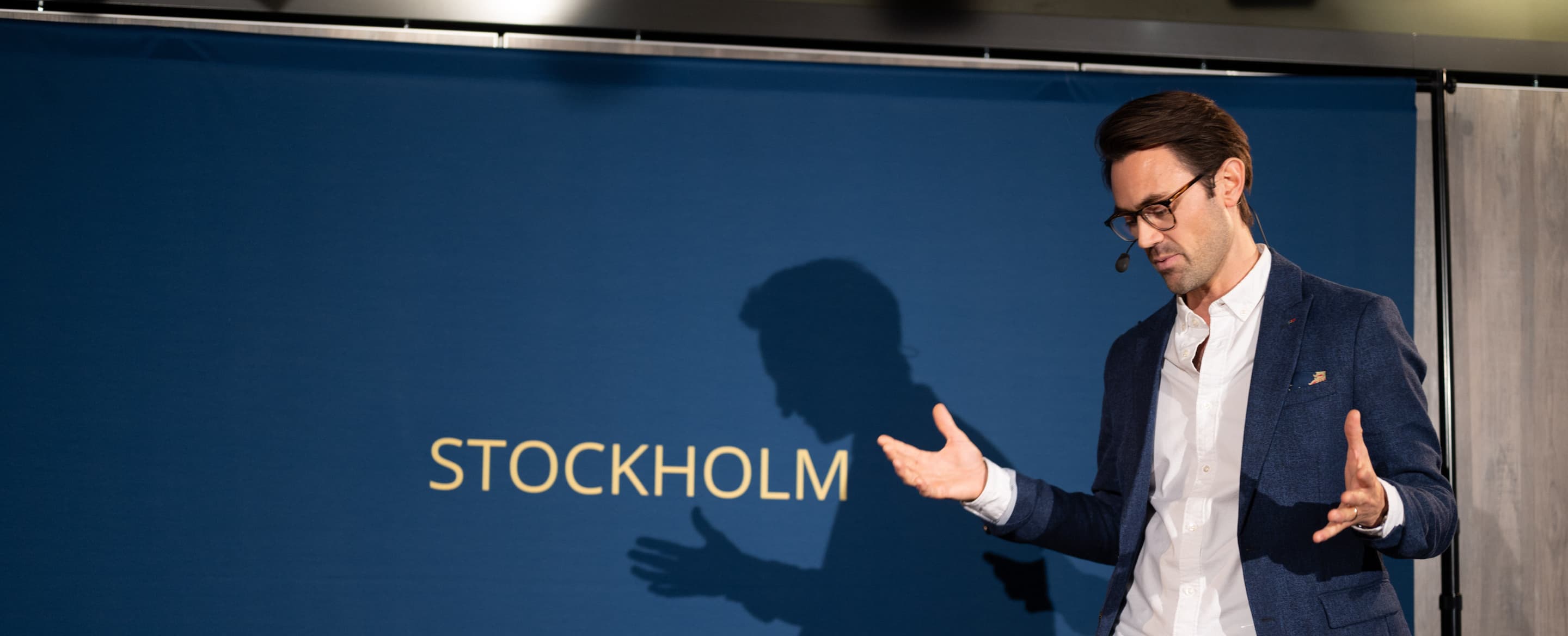 Our takeaways from this month's hospitality and hotel tech events largely concerned doing less with more at hotels. Read on for learnings from Leadership from Chaos Stockholm, London and the Covid Comeback Conference in Cologne by HIC.
What a way to kick off Q4 and the start of the winter season! This October, our team travelled around Europe to visit and speak at several industry events. We couldn't believe we were finally seeing old friends and meeting new ones again!
We visited Leadership from Chaos in Stockholm and London and #Cocococo by HIC in Cologne. The events were filled with fascinating discussions and touched on many crucial issues facing the hospitality industry today, including the industry-wide labour shortage, the skeleton team experience, the need for sustainability-driven initiatives and of course, RevPAR, ADR and the looming lapse of hotel tax relief.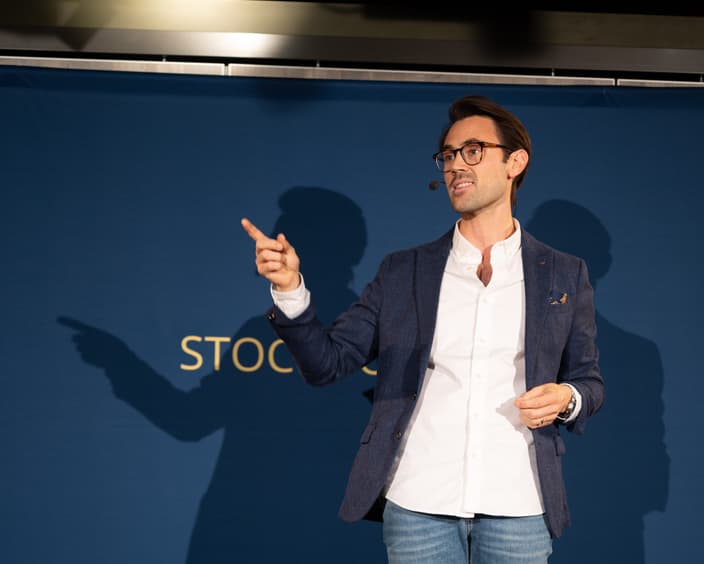 Co-founder Erik Tengen presenting at Leadership from Chaos in Stockholm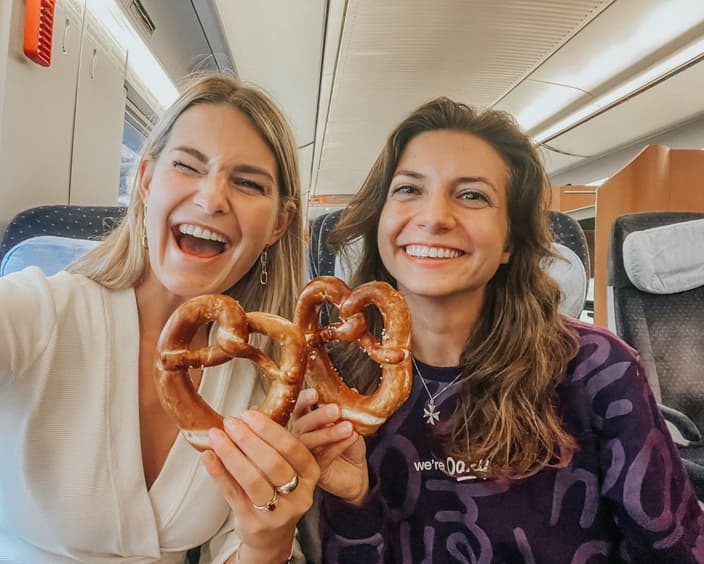 Oaky's Marieke and Samantha on the way to Cologne
Staff shortages at hotels
Oaky's Marieke Wisse featured on a panel discussion about hotel marketing with several key members of the hotel and hotel tech industries, including The Student Hotel's Philip Ibrahim.
"Across the event, the labour shortage problem was a hot topic. "
"Hoteliers are now recognising the need to improve staff circumstances and enhance their employer branding to make themselves as attractive for workers as they are to guests. What Philip said really resonated with me – he described the average hospitality employee as a diamond in the rough for other industries. They work hard, communicate well and stay positive and focused. It's no wonder that valuable hotel staff are getting poached left and right from other hotels and the tech industry."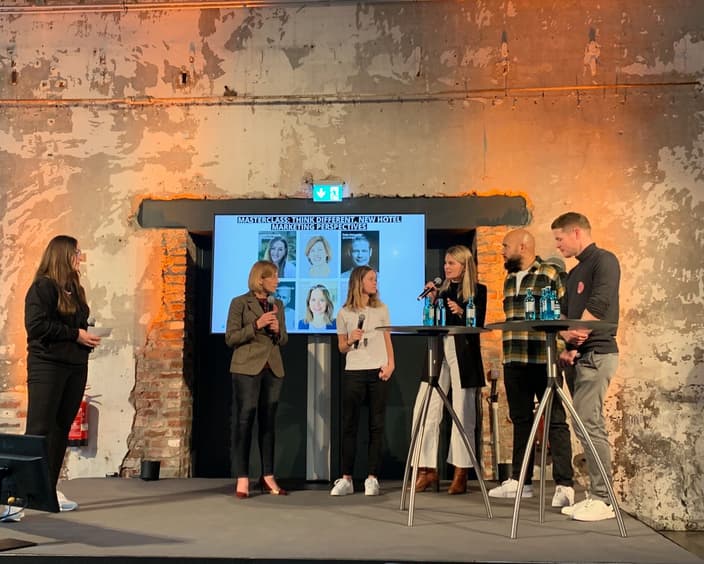 Marieke on stage speaking about new hotel marketing perspectives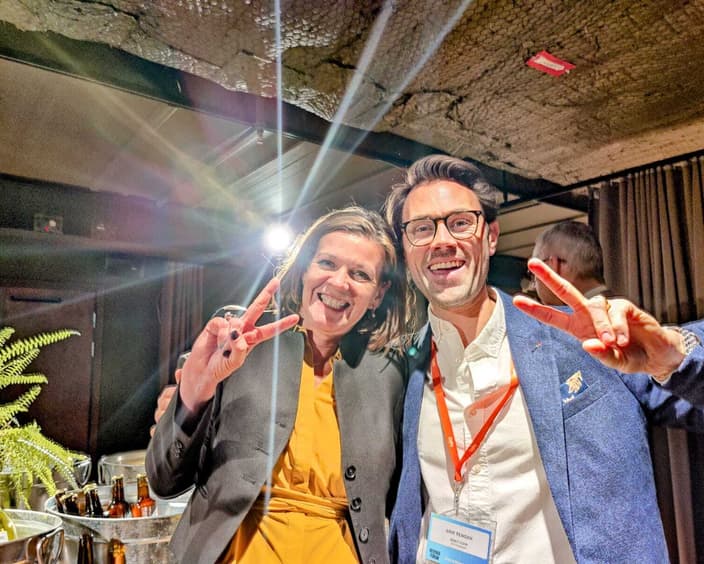 Oaky's Erik Tengen with Annemarie Gubanski from Taktikon
Automation as a solution for understaffed hotels
Oaky's Loïc Gabriël took note of the enduring need for reliable automation running as a common theme at Leadership from Chaos Stockholm.
"With restrictions being lifted, there is huge demand for hospitality professionals. Unfortunately, many of them found themselves adapting to another role during the peak of COVID. Running on limited resources and skeleton teams is consequently a huge challenge for hoteliers at the moment. Luckily, there are many ways to automate processes to work as efficiently as possible."
"It's promising to see many hoteliers rethinking their operations and adopting smart tech solutions. Automation is becoming more and more necessary in hospitality - letting technology take care of repetitive and time-consuming tasks allows your staff to focus on what is important, your guests."
Pricing strategies that are getting results
Pace Dimensions' Tim Davis spoke about how different pricing strategies can help hotels attract guests. Having the right price in place is key to securing a booking, but when the guest booked is also of great importance if hoteliers want to achieve the maximum revenue per stay. Hotels around the world are turning to upselling, cross-selling, bundling (room + dinner) and attribute based pricing to do this.
Sustainability as a priority for guests
The ability to offer options for environmentally conscious hotel guests was also a prevalent theme at industry events this October. In line with recent insights published by Booking.com, the need for corporate responsibility around this issue is becoming more and more tangible as a greater proportion of pandemic-time travellers are returning to travel with a new perspective.

The problem of low weekday traffic
At Leadership from Chaos London, Mattia Zanella was struck by the issue of low volumes at hotels from Monday to Friday.
"After a good summer that saw ADR recovery for many hotels, the issue of low guest spend throughout the work week persists."
"Hoteliers are looking for ways to make the most out of the occupancy they have from Monday to Friday by encouraging guests to patronise their F&B establishments and take advantage of all the hotel has to offer."
Tax relief allotted to hotels during the pandemic is set to expire in January of 2022, with tax rates returning to 21%. Despite ADRs residing at a good level after the summer, hoteliers fear that they will not be able to increase their occupancy and guest spend enough before taxes begin taking more.

Bridging the gap between tech and hotels
Sales Manager Samantha Noll also attended the Covid Comeback Conference in Cologne (#Cocococo) and was fascinated to hear about the challenges inherent in hotelier tech adoption – a topic taken seriously at Oaky.
"While tech stacks evolve, there is an evident struggle to acquire necessary knowledge by short staffed hoteliers. For hoteliers to know what's relevant for them in the first place, to align data with multiple varying systems across hotel portfolios and even have the time to test out the right tools for their needs is becoming near impossible. "
"Staff shortages have made adopting new tech more difficult than ever. It's our responsibility as suppliers to make this knowledge as easily digestible as possible, so that hoteliers have all the information at their fingertips to find tech that suits their needs"
Samantha was interested to hear the opinion that before any tech budget is allocated at a hotel, there first needs to be an understanding of objectives and a decision on what is needed amongst the hotel team.
"The crisis has birthed a new era of revenue management, where strategy trumps spreadsheets and new approaches need to be prioritised. There is still a long way to go – the willingness to adopt total revenue management is there, which is why education is this space is highly valuable!"

Were you at Leadership from Chaos London, Stockholm or the Covid Comeback Conference in Cologne? Let us know what you thought of these topics or whether you heard something you'd like to discuss further at these events!
If you're heading to WTM London in November – we look forward to seeing you there!