Six Easy Ways to Make the Most of ITB Berlin
Marieke Wisse •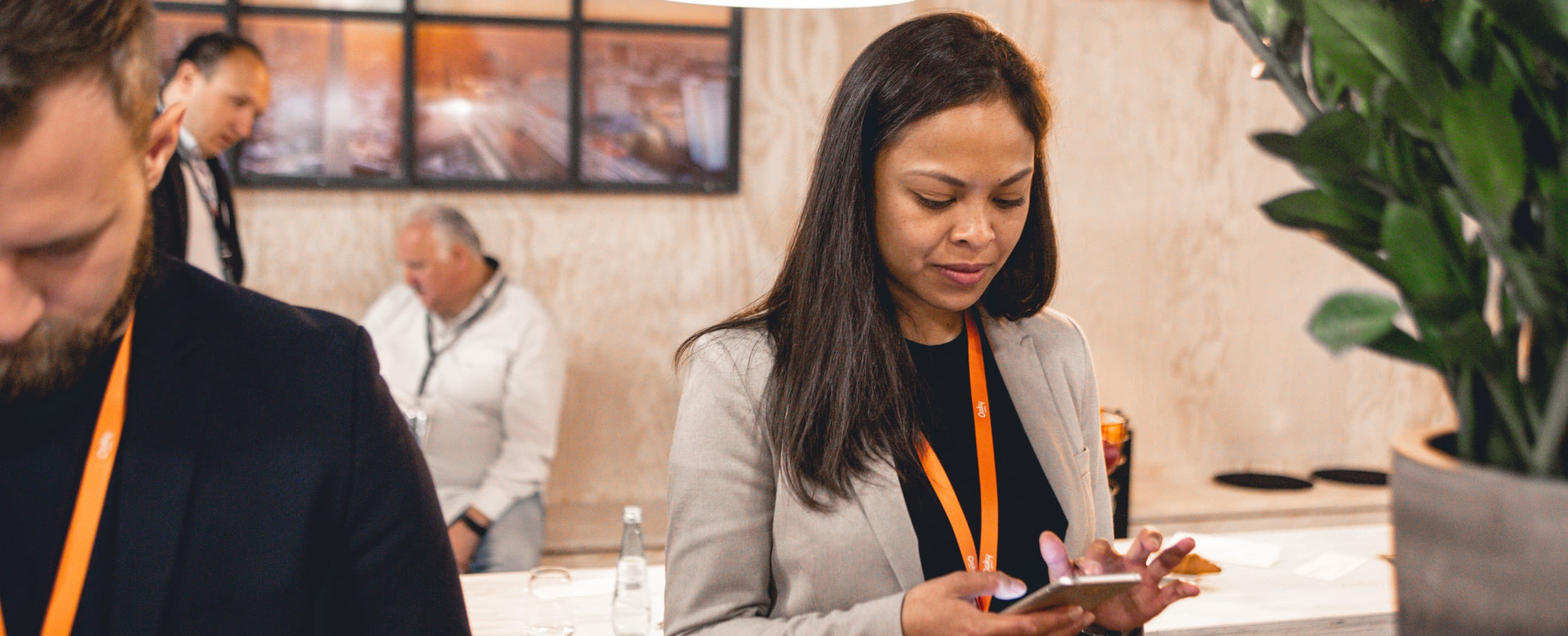 Every year the ITB Berlin welcomes over 10,000 exhibitors and more than 160,000 visitors from all around the globe to what is known as the world's biggest travel trade show. Whether you run a budding business or are an established player in the industry, you don't want to miss this event.
Since preparing for a convention of this scale can seem a bit overwhelming, we're here to help you out. At Oaky we know that to make the most of anything, you need to plan ahead. Then when the day comes, you're ready to go. And because ITB is such a big deal, solid planning is especially important.
That's why we've put together a short list of six things to do to get ready to rock ITB 2018, including a fun fact about how to benefit from the Germans' efficiency and their love for the "Mittagspause".
Read on to find out!
1. Set Clear Goals for ITB 2019
Setting goals is important no matter what you are trying to achieve. Because after all, how do you know what to aim for if you haven't outlined a clearly defined target? To start your preparations for ITB, sit down with your team and decide what you want to get out of the event. Is it a certain number of new leads? Do you have a specific amount of a product you want to sell? Are you going for media coverage? Or maybe you're looking for a partner to expand your current business?
Whatever it is, write it down. Then draw up a concrete action plan that will outline how you'll go about achieving your goal. It should include tasks to do before, during and after the event. This will help you stay focused when seemingly a million things are competing for your attention during the convention.
An important part of preparing for trade shows, especially ones of the ITB's caliber , is to do your homework. Don't worry, we're not talking about an actual assignment here. What we mean is that you need to do some in-depth research about what will be going on. For example, look at who is going to be exhibiting, who will be speaking about what, etc. That way you can plan when to be where ahead of time.
To make things a bit quicker for you, we've put together some must-attend events for you:
Rewarding Upselling For hotels, Daniel Zelling , Founder, Hospitality Industry Club, Managing Director, opensmjle , Edwin Hanssen, Director Sales, Upgreats, Karl Schmidtner, Co-Founder, UpsellGuru, Erik Tengen, Co-Founder, Oaky (March 7, 15:00 - 15:30, Hall 7.1b, eTravel Lab)
The Role of Humans in The Future of Revenue – A Story of Magic, Intelligence and Dogs by Klaus Kohlmayr, Chief Evangelist, IDeaS (March 6, 2019, 10:30 – 11:00, Hall 6.1, eTravel Stage)

ITB Future Day – ITB CEO Interview: Stephen Kaufer, Co-Founder, President & CEO, TripAdvisor, one-on-one with Prof. Dr. Roland Conrady (March 6, 2019, 11:00 – 11:45, City Cube, Auditorium A4/A5)
Keynote Panel: Man Vs. Machine?! The Future of Hospitality and Tourism in Times of Artificial Intelligence by Clinton Anderson, Executive Vice President, Sabre, President, Sabre Hospitality Solutions (March 7, 2019, 12:00 – 12:45, City Cube, Auditorium A4/A5)
Role Of The Revenue Manager And How Technology Helps Define The Strategy In The Hospitality Industry, Mário Mouraz, CEO & Co-Founder, Climber (March 6, 2019, 16:30 – 17:00, Hall 6.1, eTravel Stage)
Of course, there are many other fascinating topics that will be discussed at ITB. For a complete overview of them all, head over to ITB's Speaker Register for the whole list.
3. Plan Meetings Ahead of Time
During ITB everyone is busy. That's why you need to schedule get-togethers with everyone you want to meet well in advance. To do that, check out the list of exhibitors, and get in touch with the ones you want to meet.
The ITB app is useful too. It's free and will make sure you always have the latest event info.
Already got in touch with people you're dying to meet but haven't heard back? Follow up! Some companies might not reply right away due to high demand, so show you're genuinely interested and secure one of those coveted time slots!
Want to get in touch with us? Why not book a speed demo with us and learn all about how Oaky can help you become an upselling Rockstar!

4. Use Every Minute While You're There
Since ITB attracts so many professionals from around the world, there will be a lot of networking events, workshops and panel discussions. Find out which ones are relevant to you and go to as many of these gatherings as you can. You never know where your next client or partner might be.
And here's a little extra tip: Ever heard that Germans are efficient? Well, there's something else you should know – they take their lunch break or "Mittagspause" very seriously. So even if they're at a busy event or trade show, there's always time for food. Knowing this, you can suggest going for a quick lunch/dinner. Especially if you'd like to have a bit more time and reduce the risk of interruption, meeting potential partners for a meal is a great idea.

5. Create an Irresistible Pitch
At ITB you are competing for visitors' and buyers' attention with a huge number of other exhibitors. That's why you need to create something simple yet memorable for people to see, try and engage with if you want them to remember you. Depending on your product, this could be a great video, a live demo or a hands-on experience. You could also plan something cool for the weekend. That's when the public is admitted, so feel free to get creative. If you've prepared something really amazing, let the ITB team know and they will help you promote it.
6. After ITB: Follow Up the Right Way
How and when to follow up after an event can be a bit tricky. In this case, we suggest sending a quick message a few days or up to a week after the trade show. Why wait? Because pretty much everyone else will do it right afterward. This wave of messages will pile up on top of the backlog many exhibitors will likely have after the event and make it much more likely that your e-mail will get overlooked.
If you wait just a couple of days, you'll have much better chances to get your message seen and responded to as everyone will have had some time to clean up their inbox and will be able to pay better attention to new messages.
Got all your preparations done? By following our simple steps, you can get off to a head start at ITB 2019 and make the most of it without all the stress. And let's be honest: who doesn't want that?